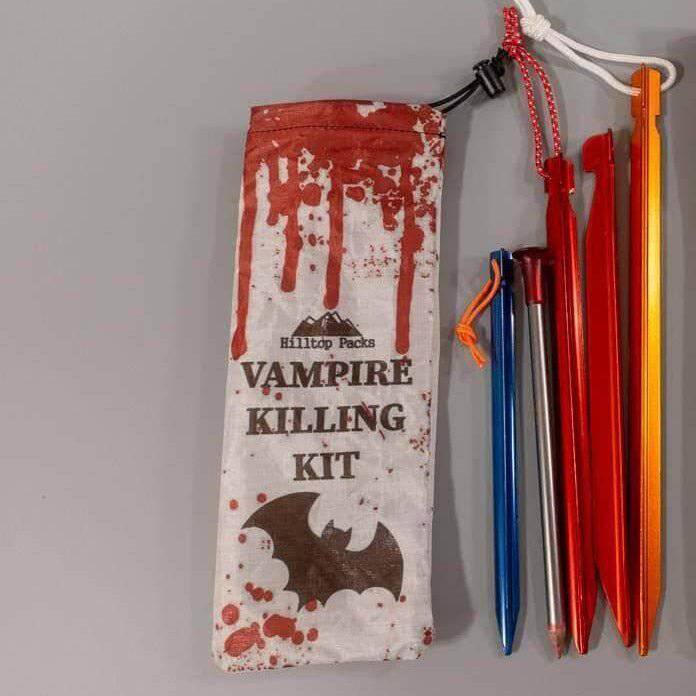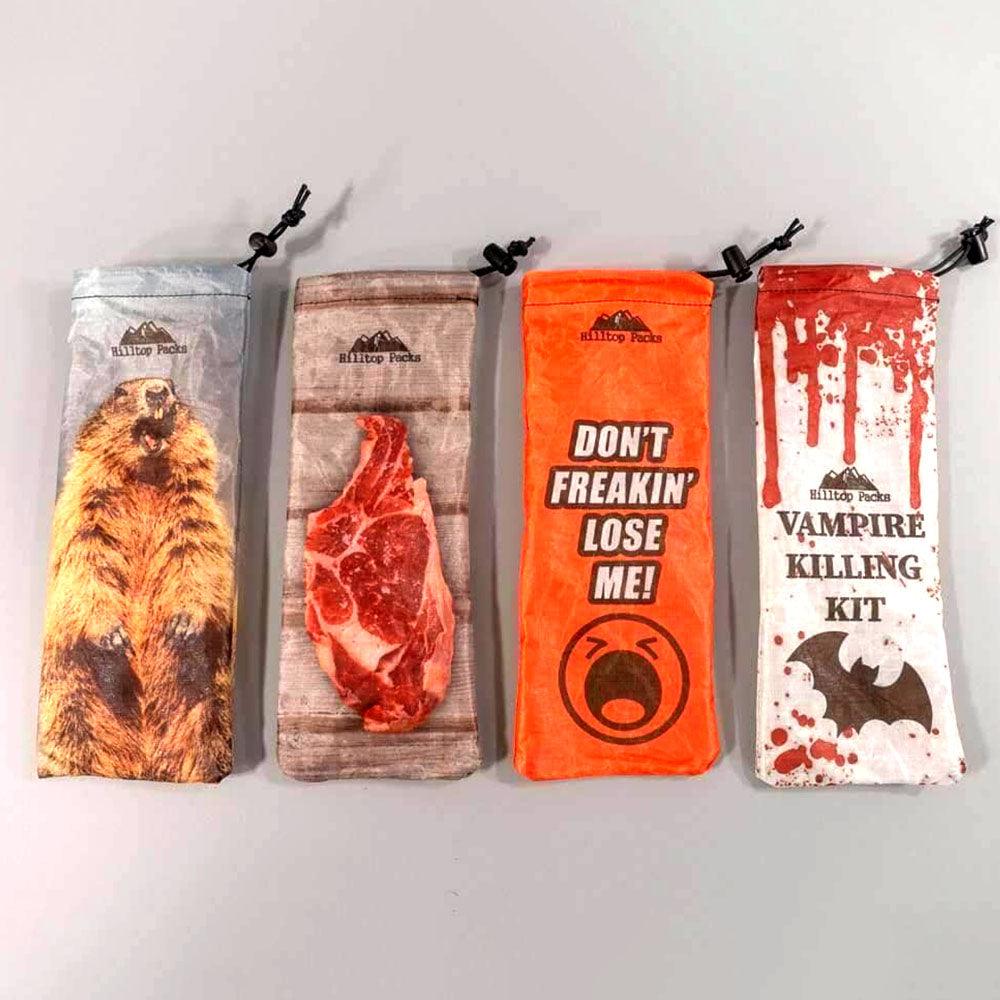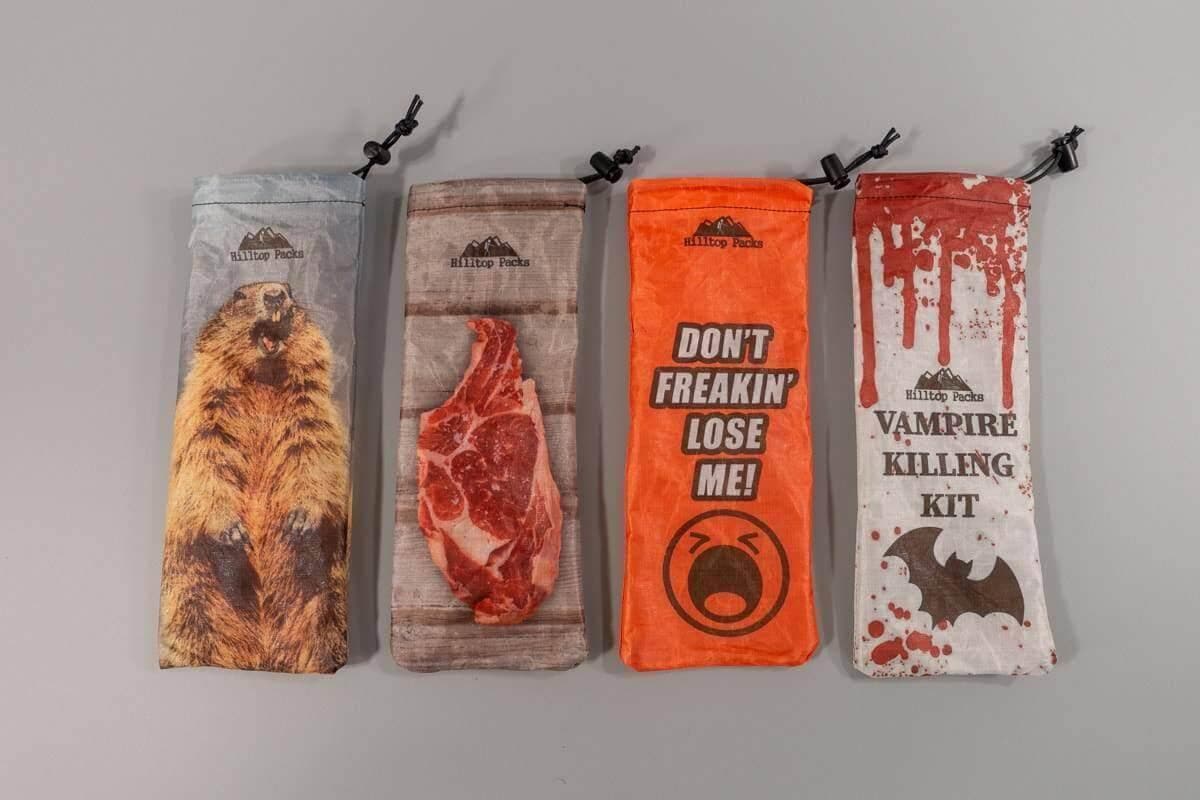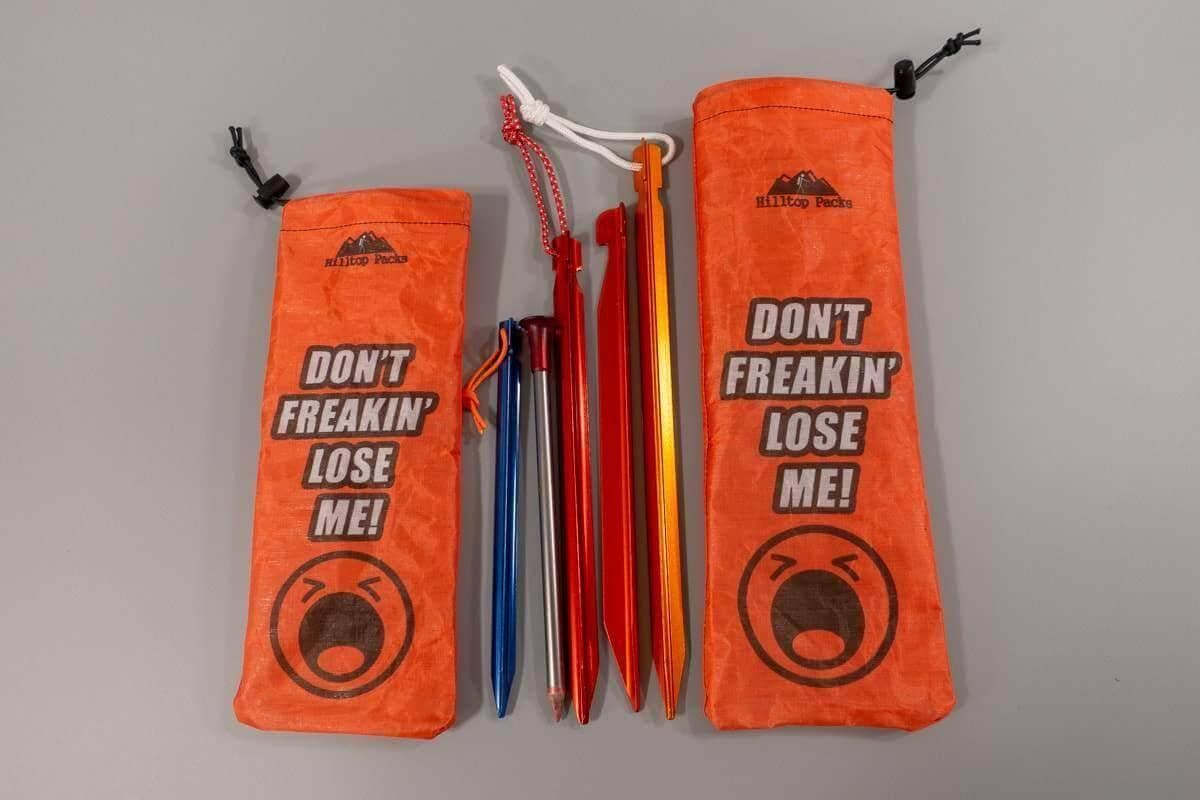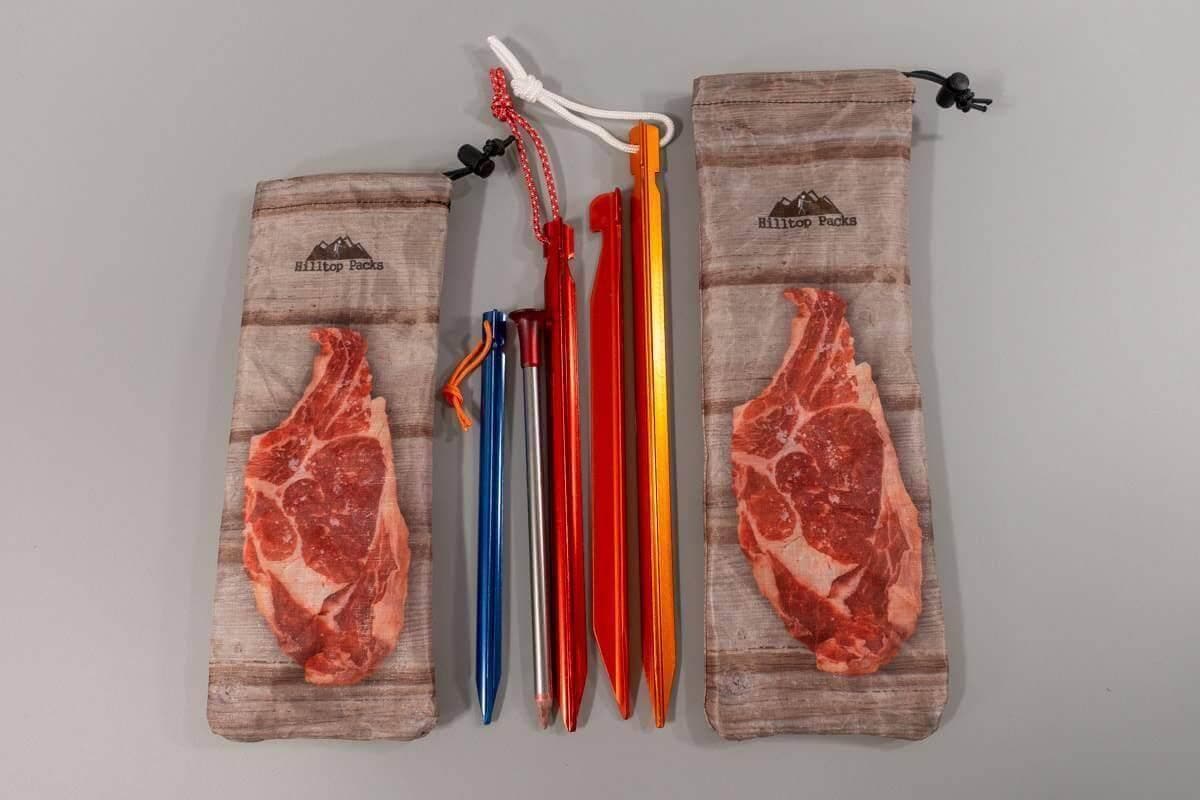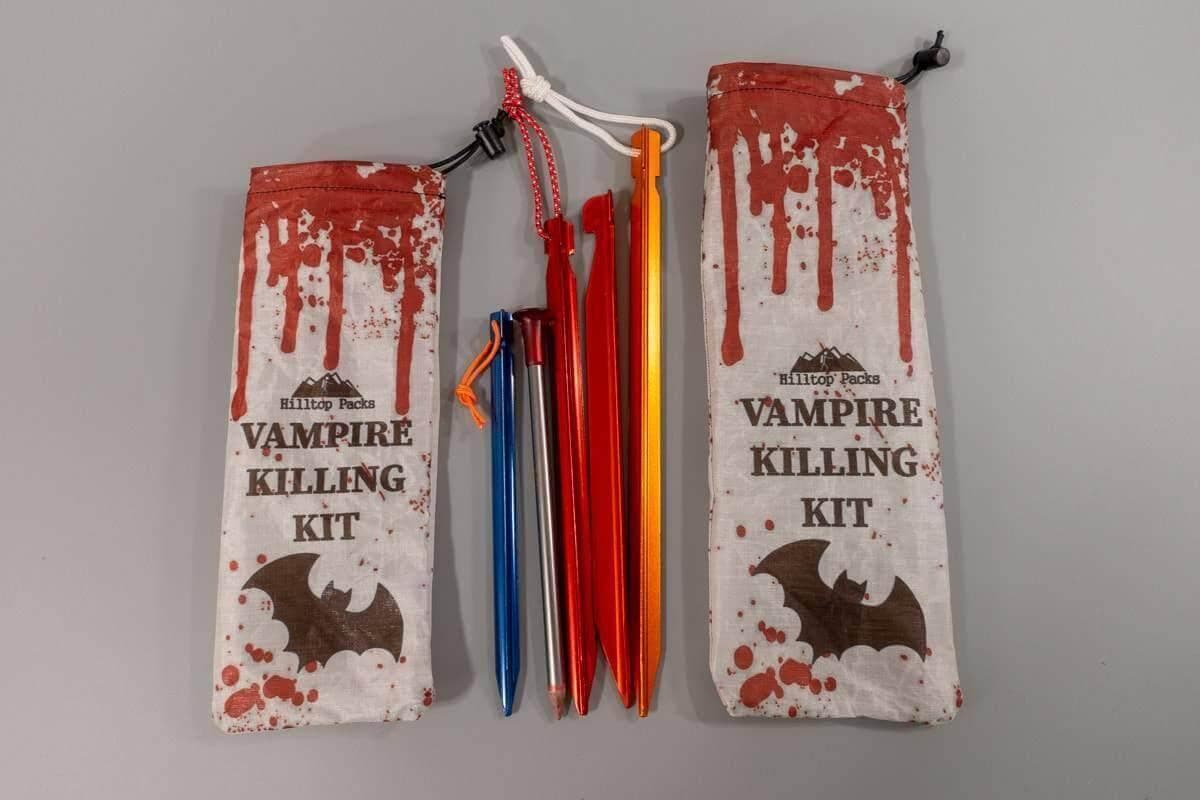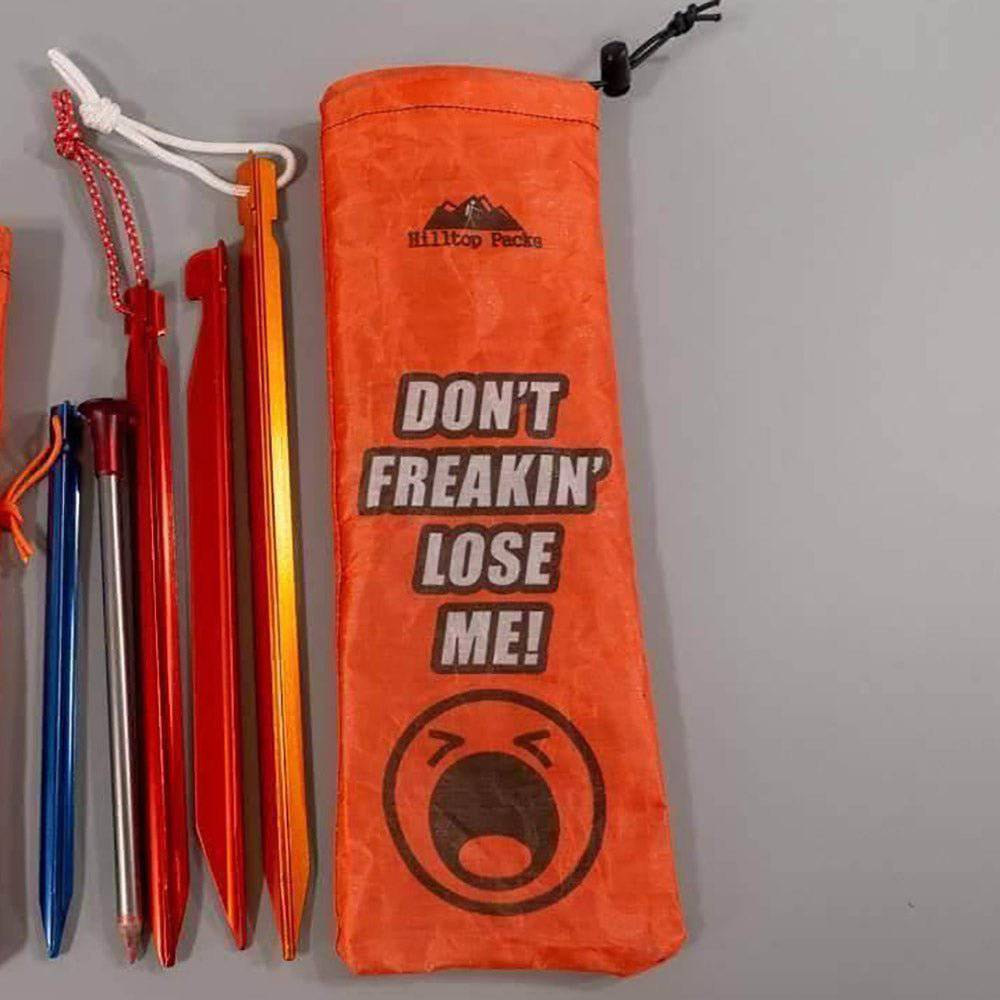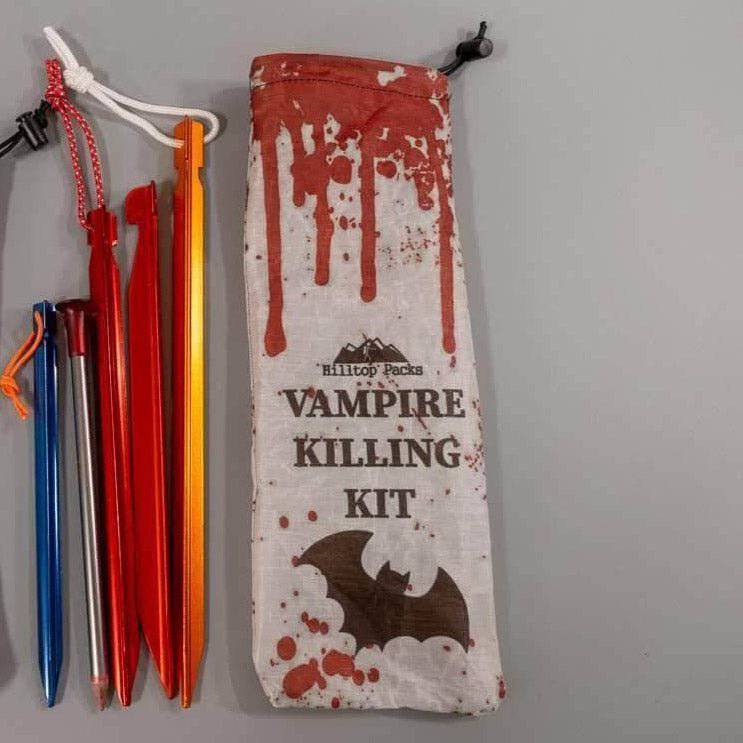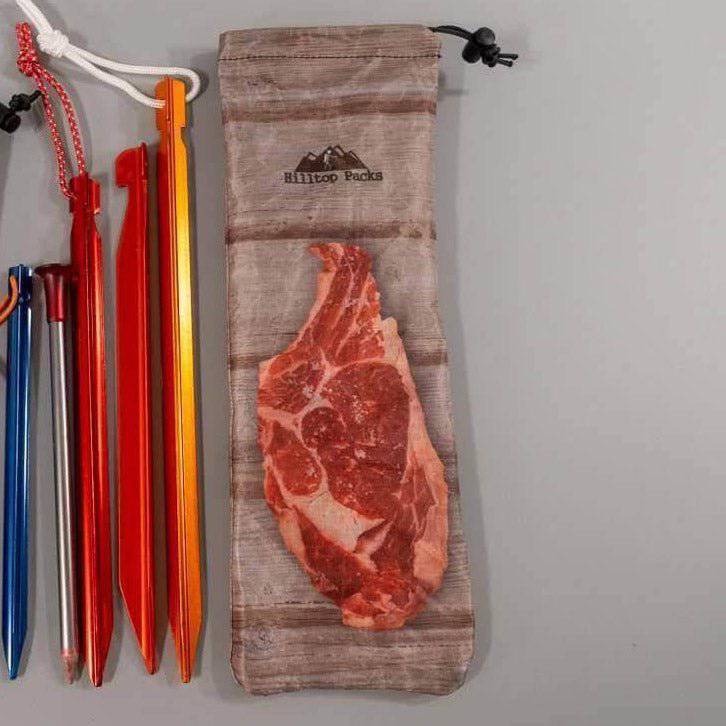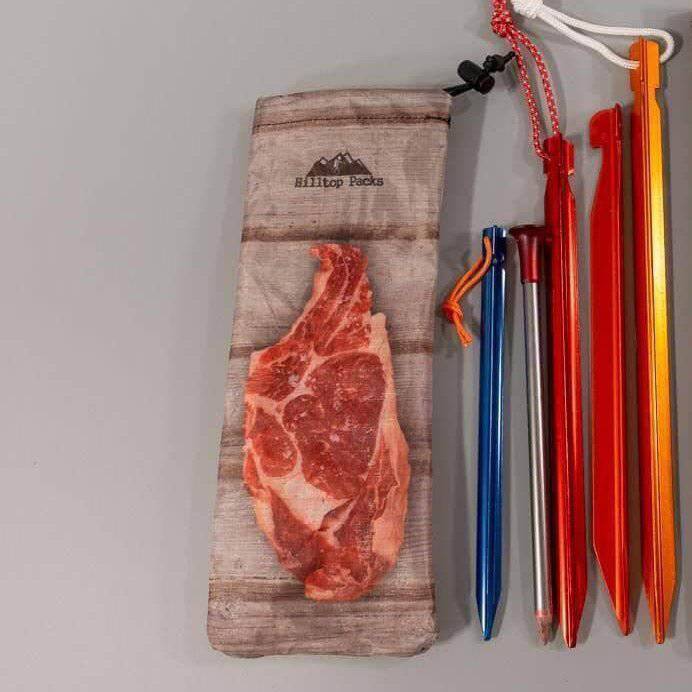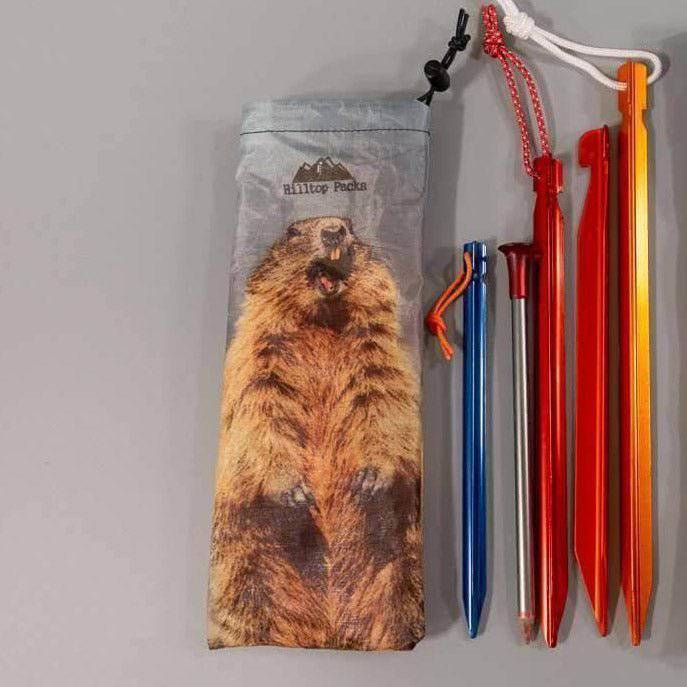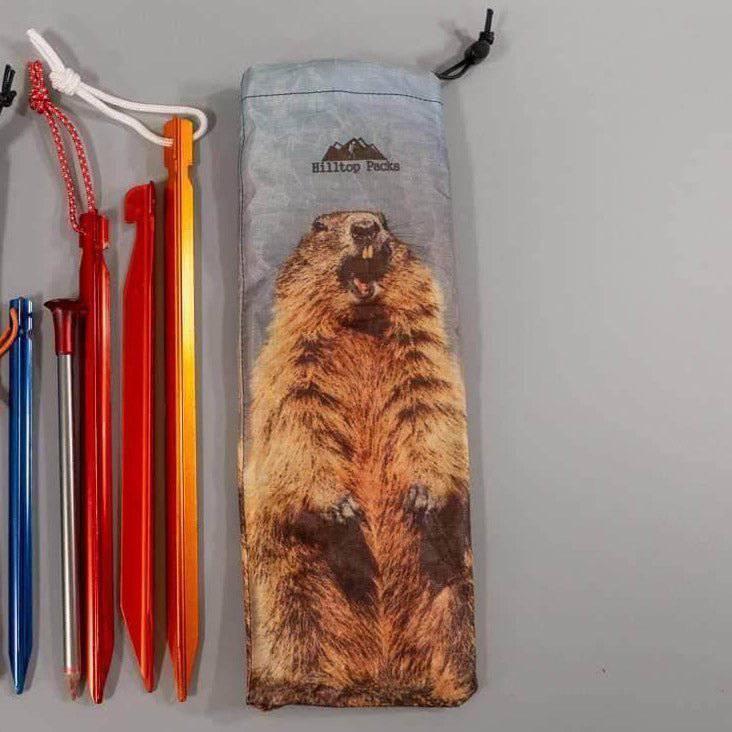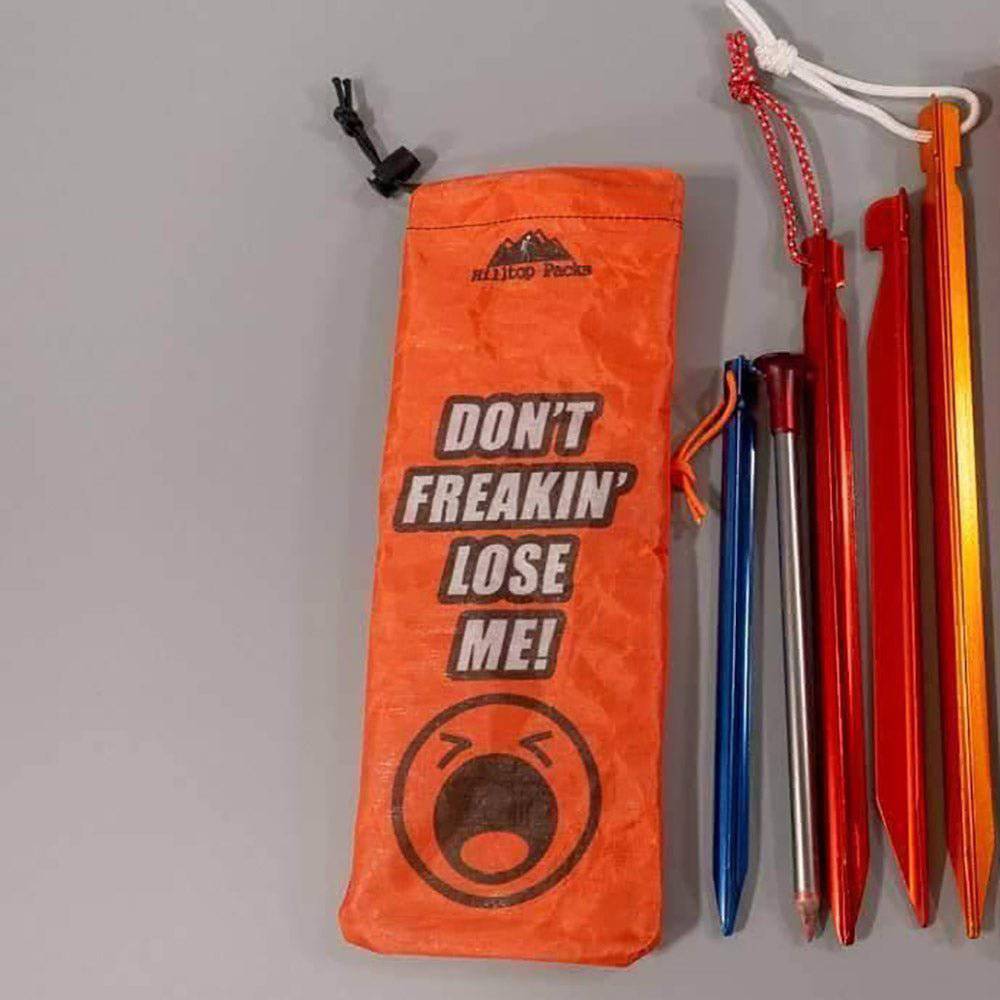 Hilltop Packs
Why use normal tent stake sacks when you can have a little fun! Our custom prints on high quality and ultralight fabric make the perfect stake sack (stake bag) 
The print is permanent and will never fade or rub off.
Current Prints
"Vampire Killing Kit"
"Groundhog"
"Steak Stake"
"Don't Lose Me"
Sizes
8" Stubby Stake Sack (total length)
10" XL Stake Sack 

(total length)
Weight
8" Stubby Stake Sack 0.23 ounces
10" XL Stack Sack 0.31 ounces
Fabrics
Made of DTRS75 ECOPAK. Ultralight & Ultra-tough!
Just looking for regular stake sacks with no prints? Go here
WARRANTY
Two year warranty. Like all our handmade gear... Have a problem? Send it back for repair or replacement. No questions asked. We proudly stand behind our products.
RETURN POLICY
Purchase will confidence. If you purchase these are they end up not fitting your

 

needs

 

you an always return them for a 100% refund. 
Where it's made
Made right here in the USA by by Hilltop Packs in Waynesburg PA.
Wholesale Options
This item is available for wholesale and group buys. Please contact us for details.
60 Day Return Policy

Buy with confidence. Bought an item that doesn't fit your needs? Maybe you ordered the wrong size? Return it for a full refund within 60 days (Buyer pays shipping). See our full warranty and return policy here
Current Lead Times

Follow this link for current lead times here