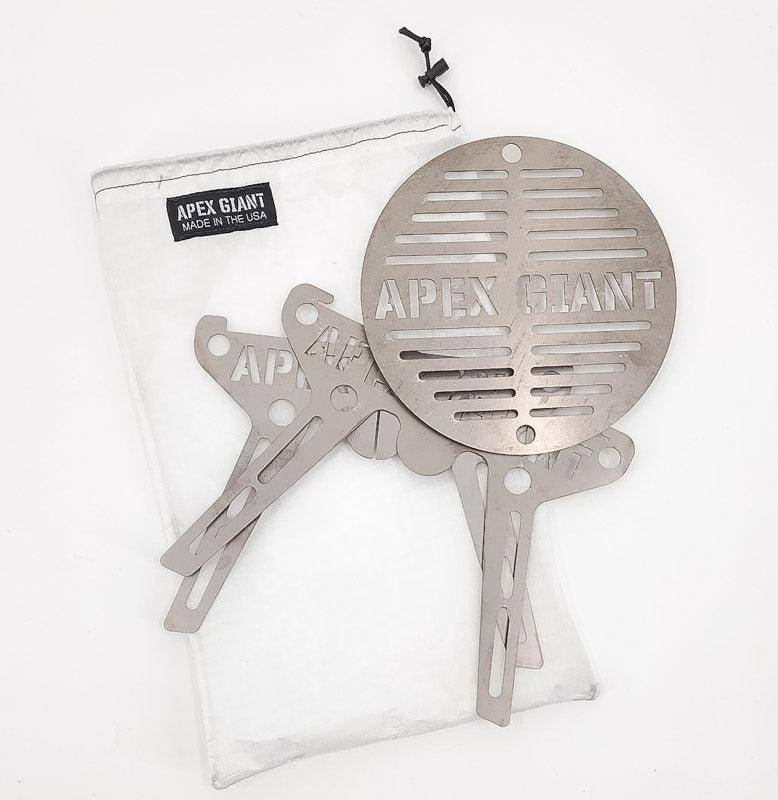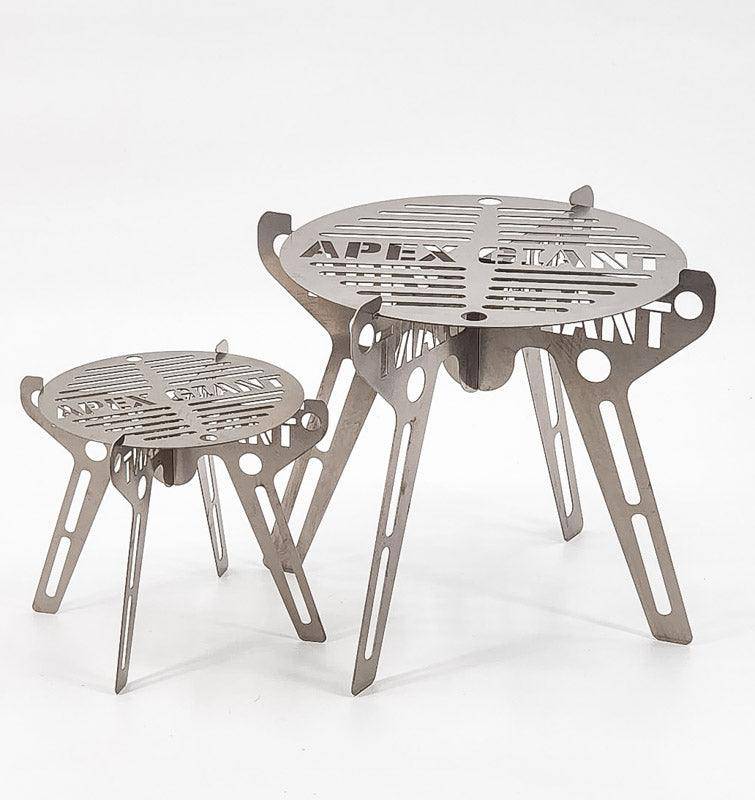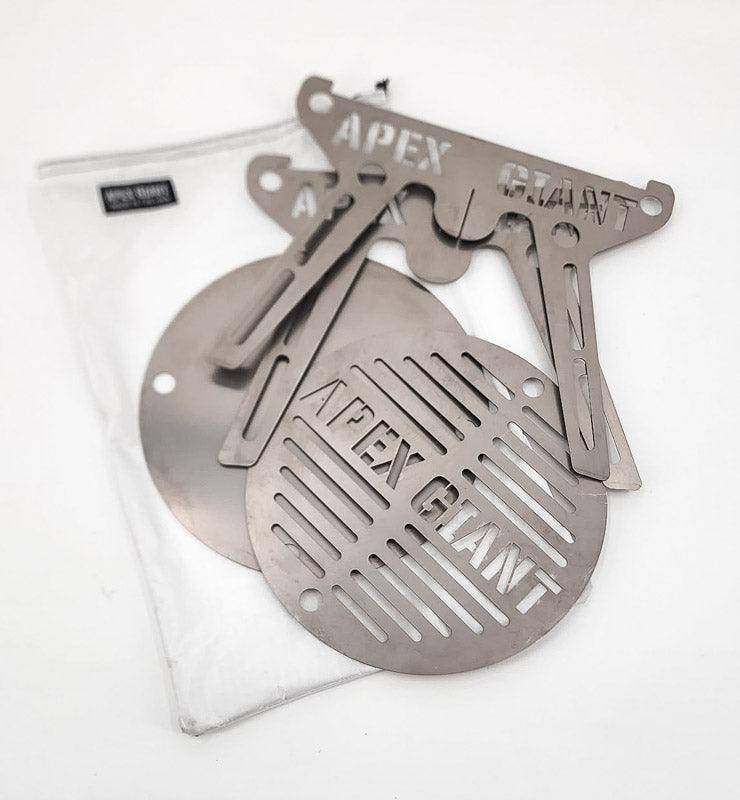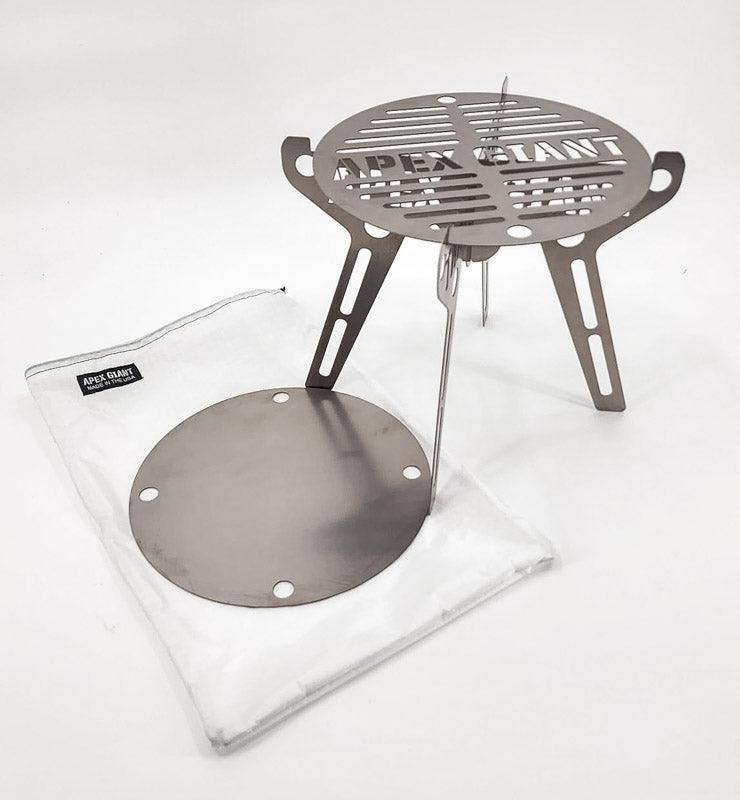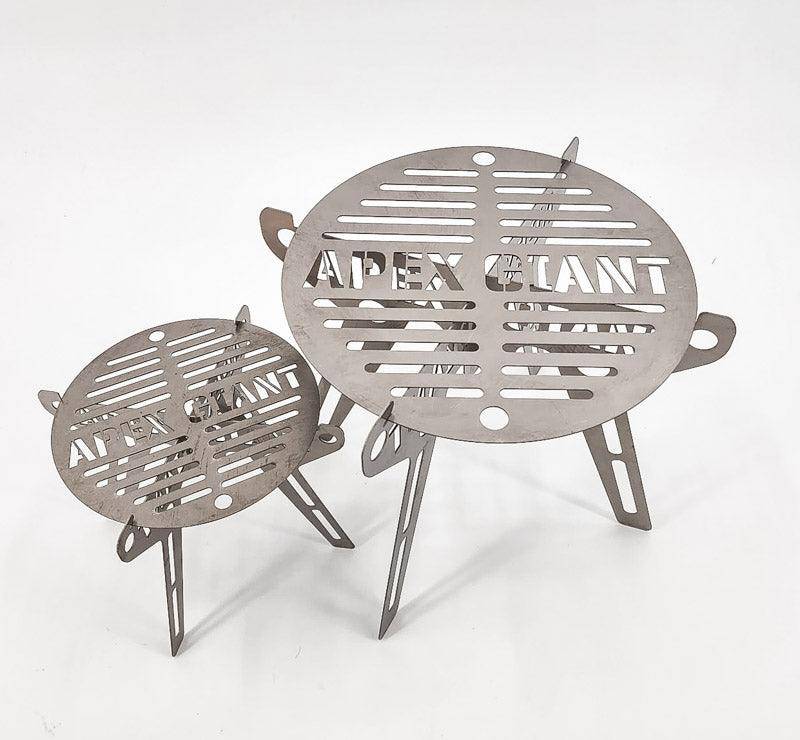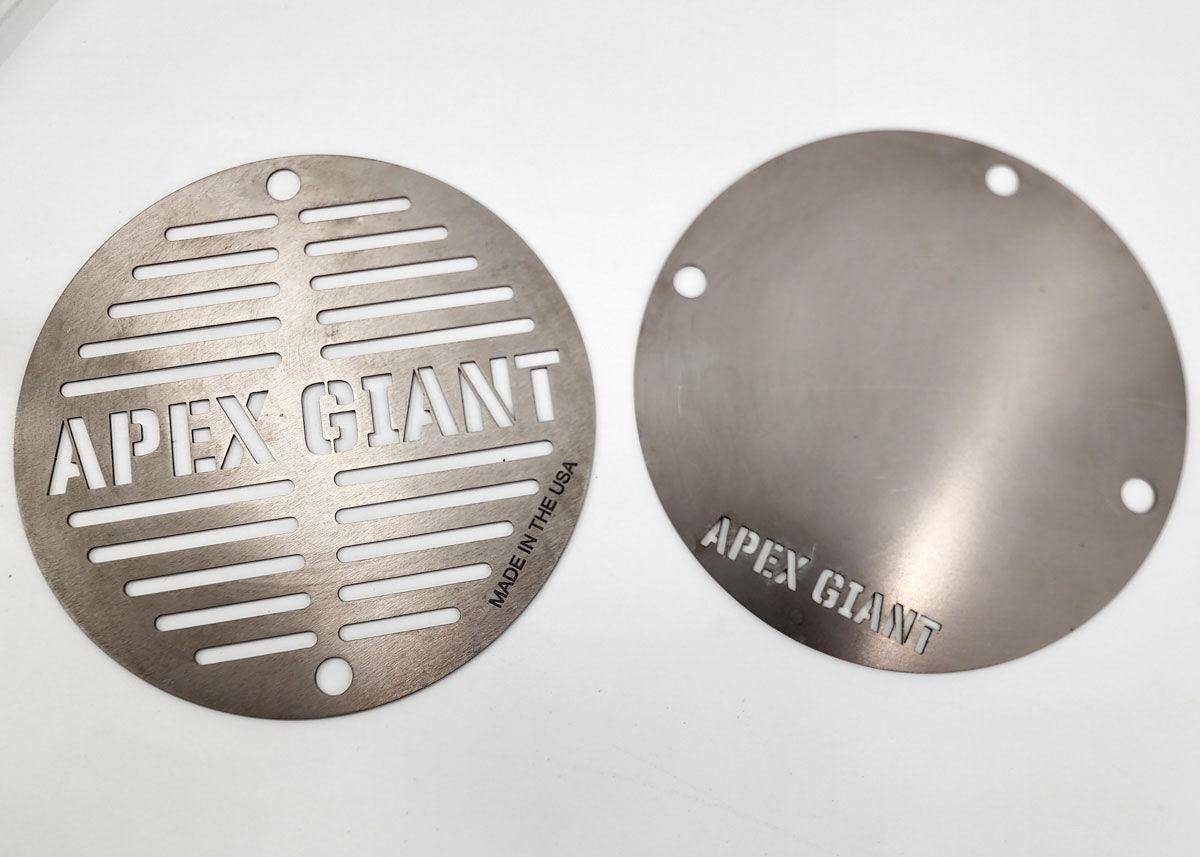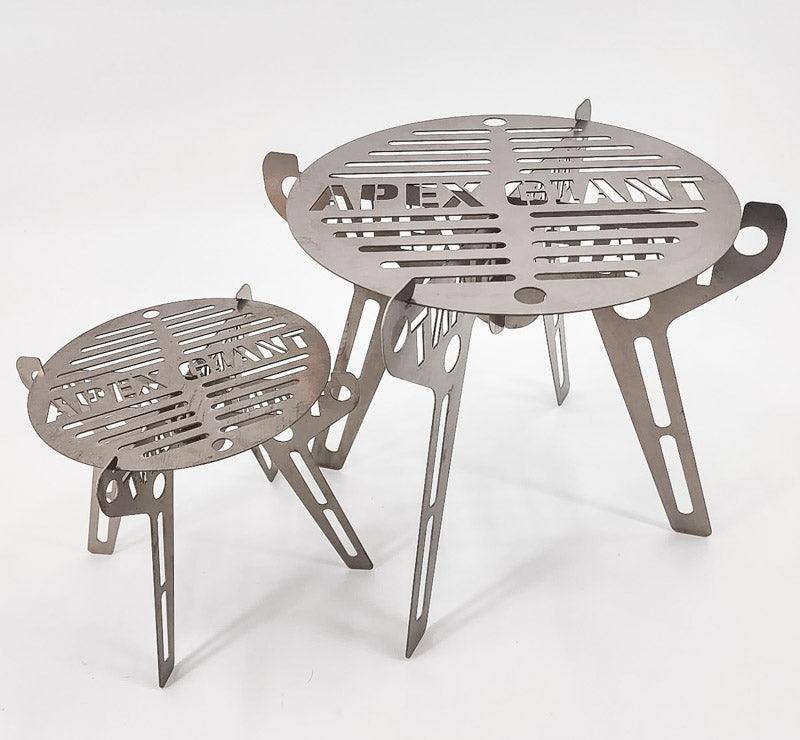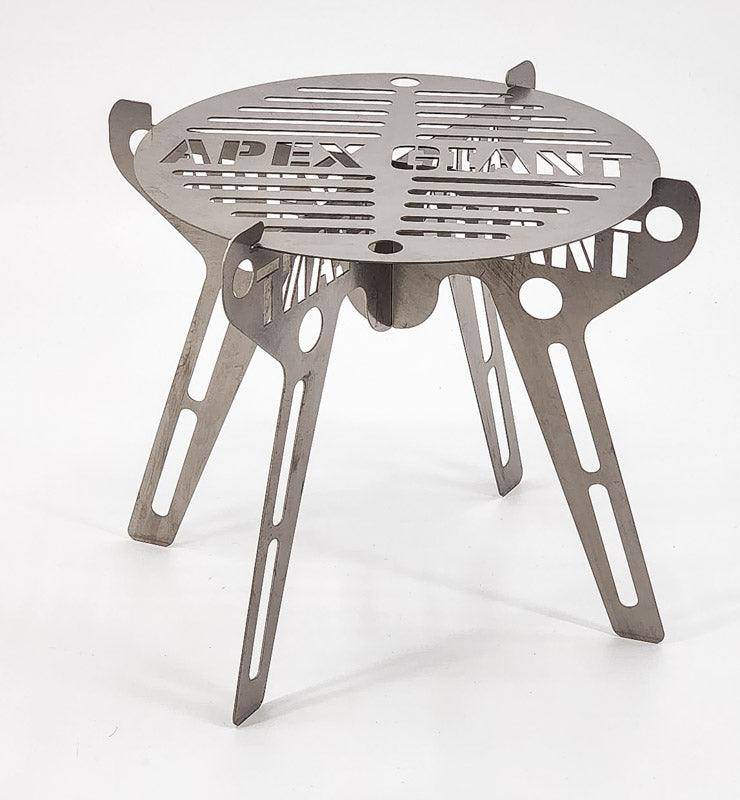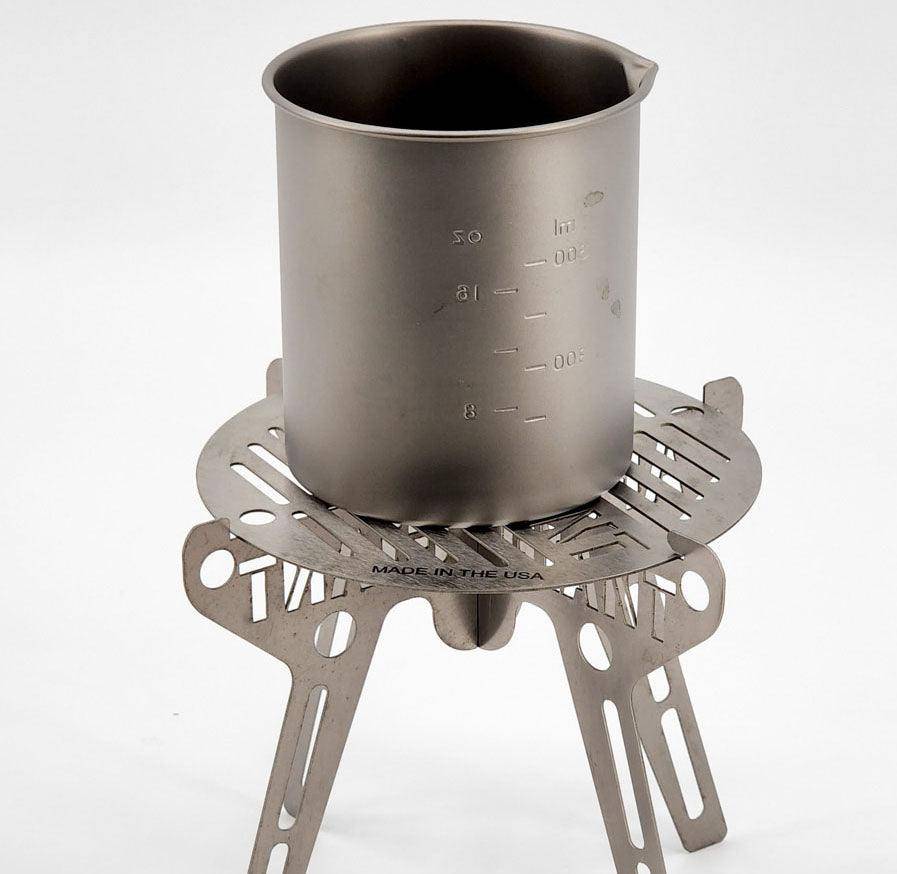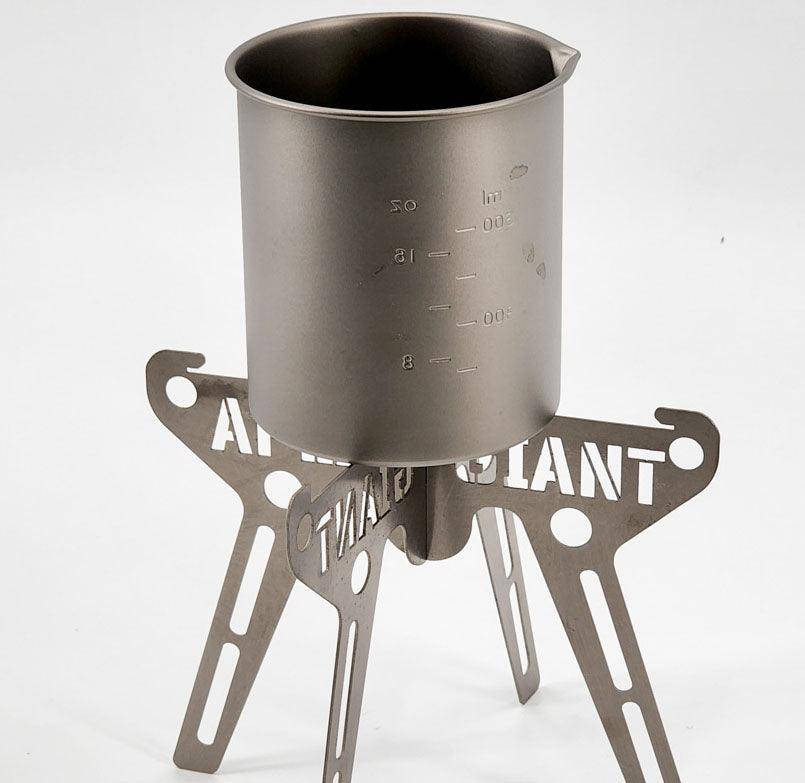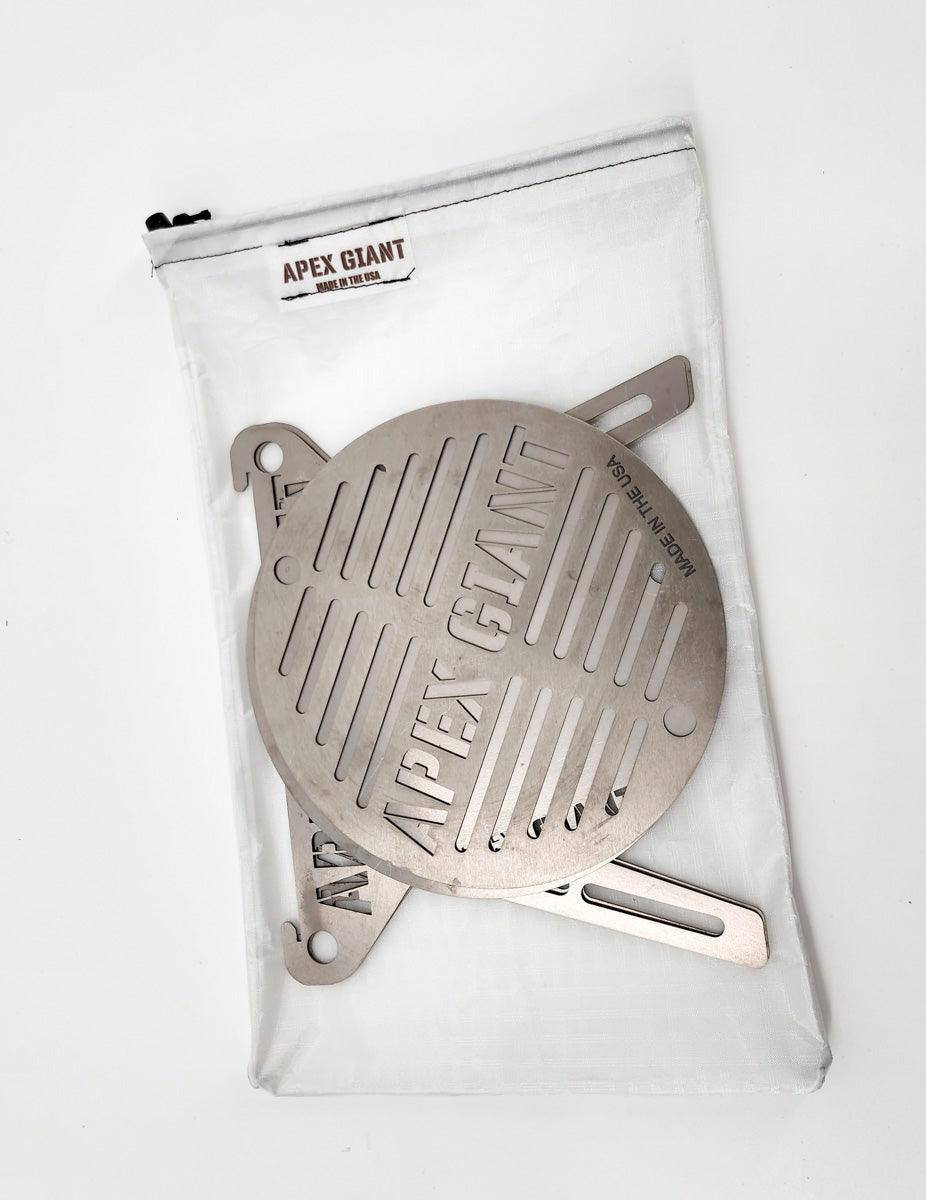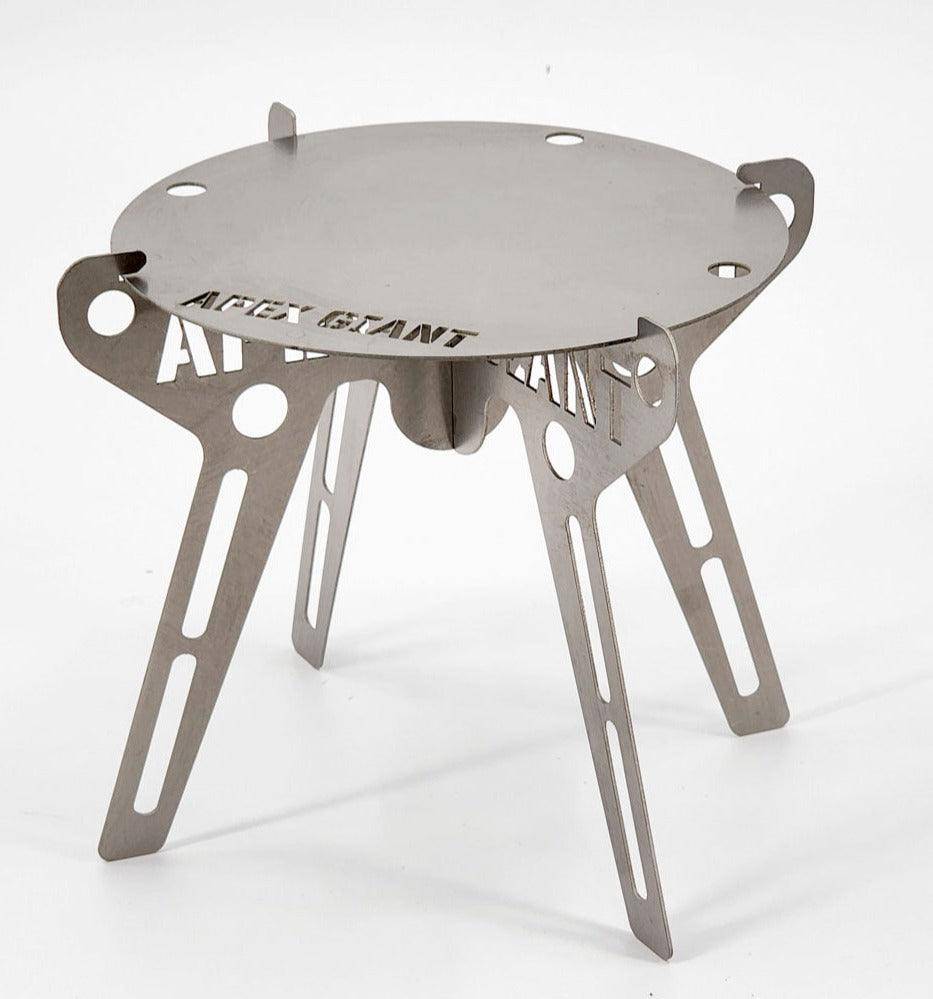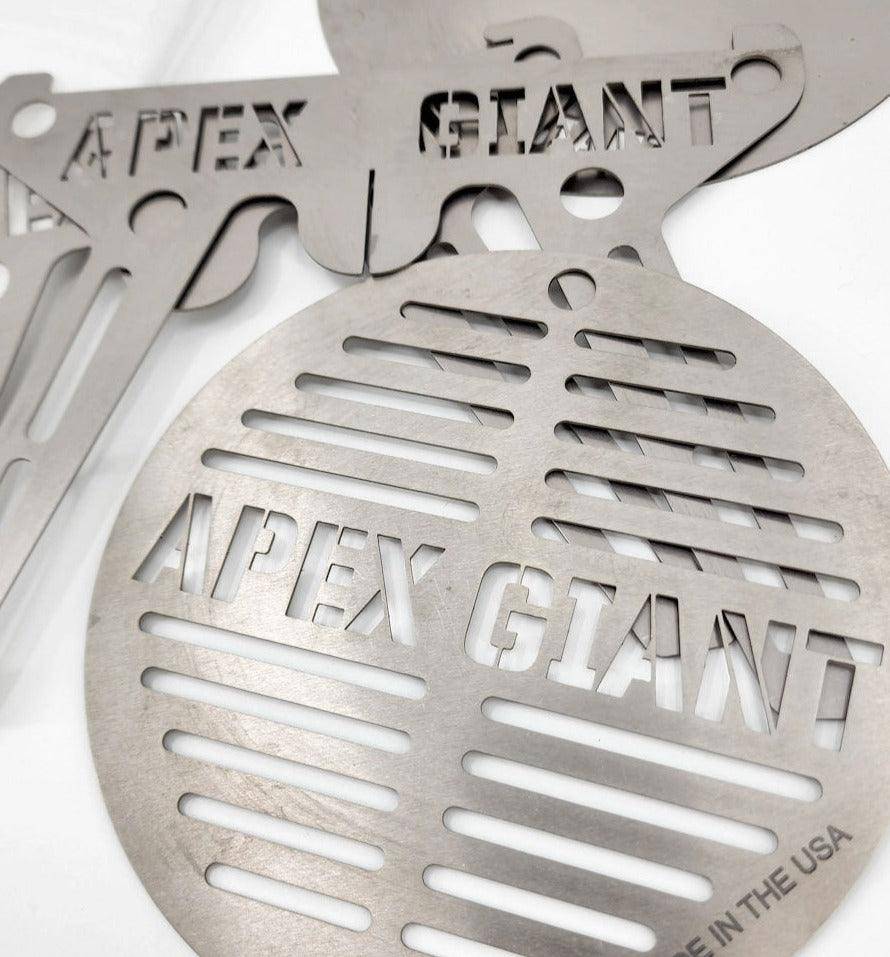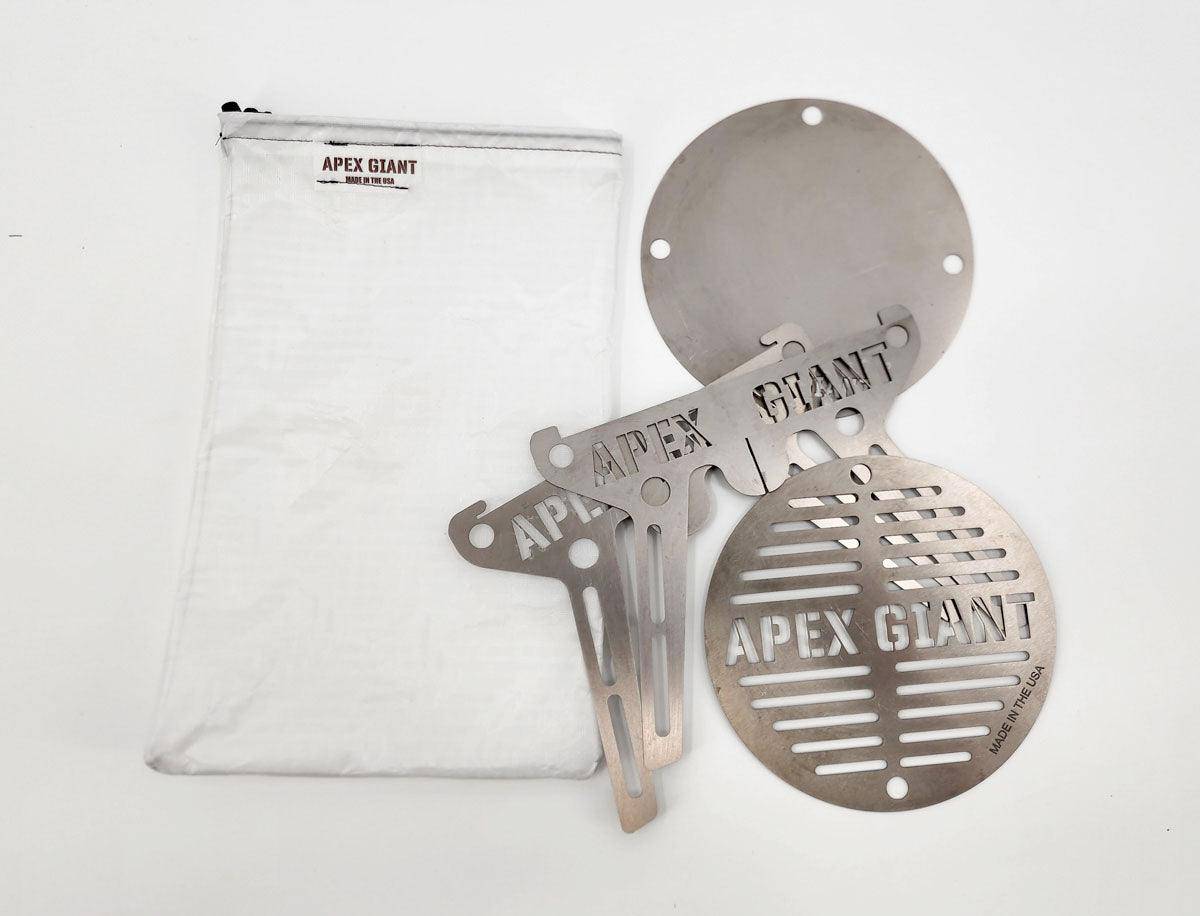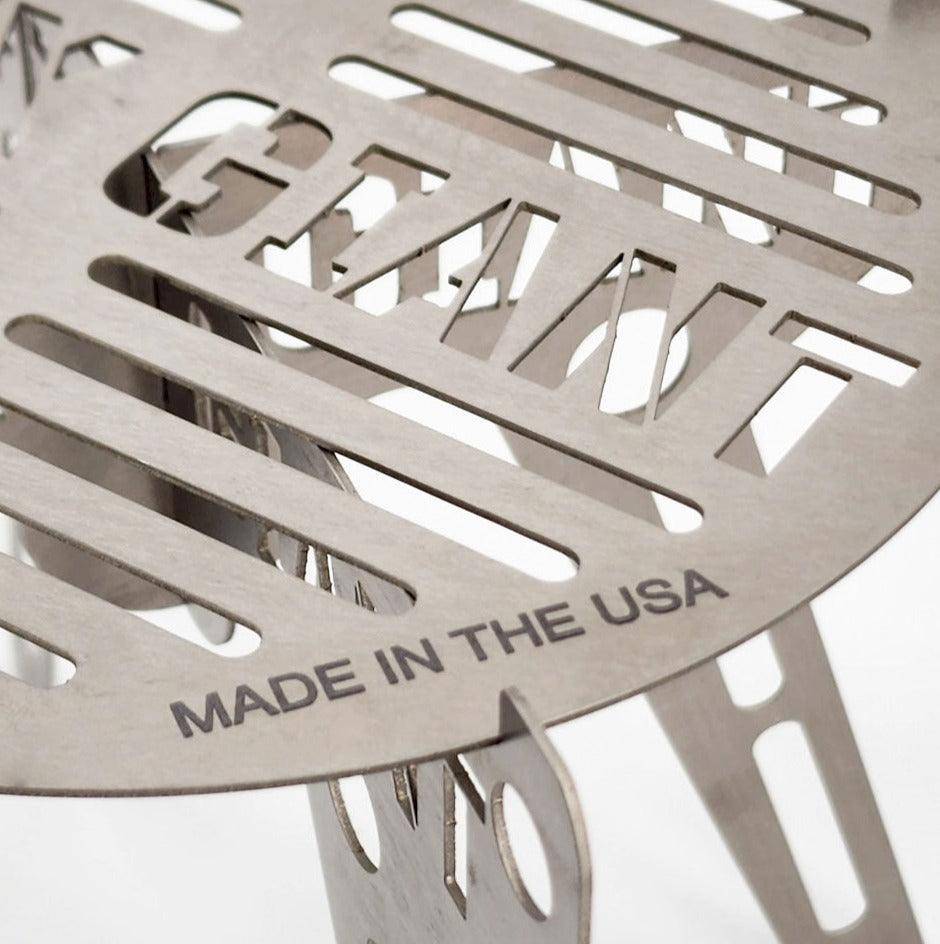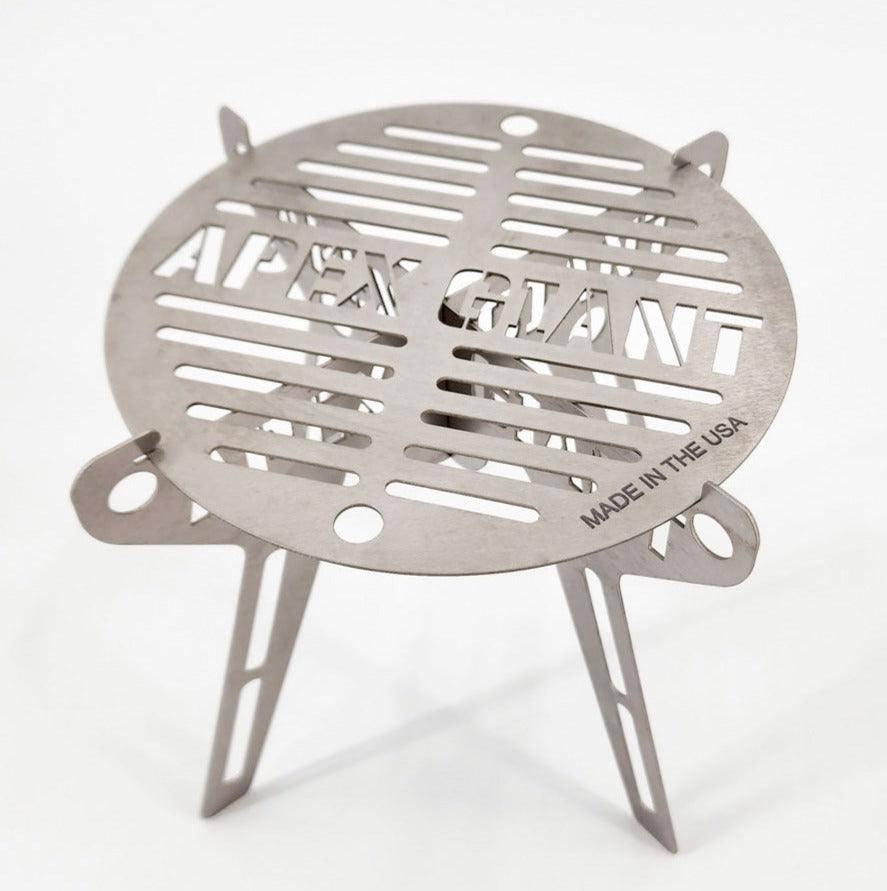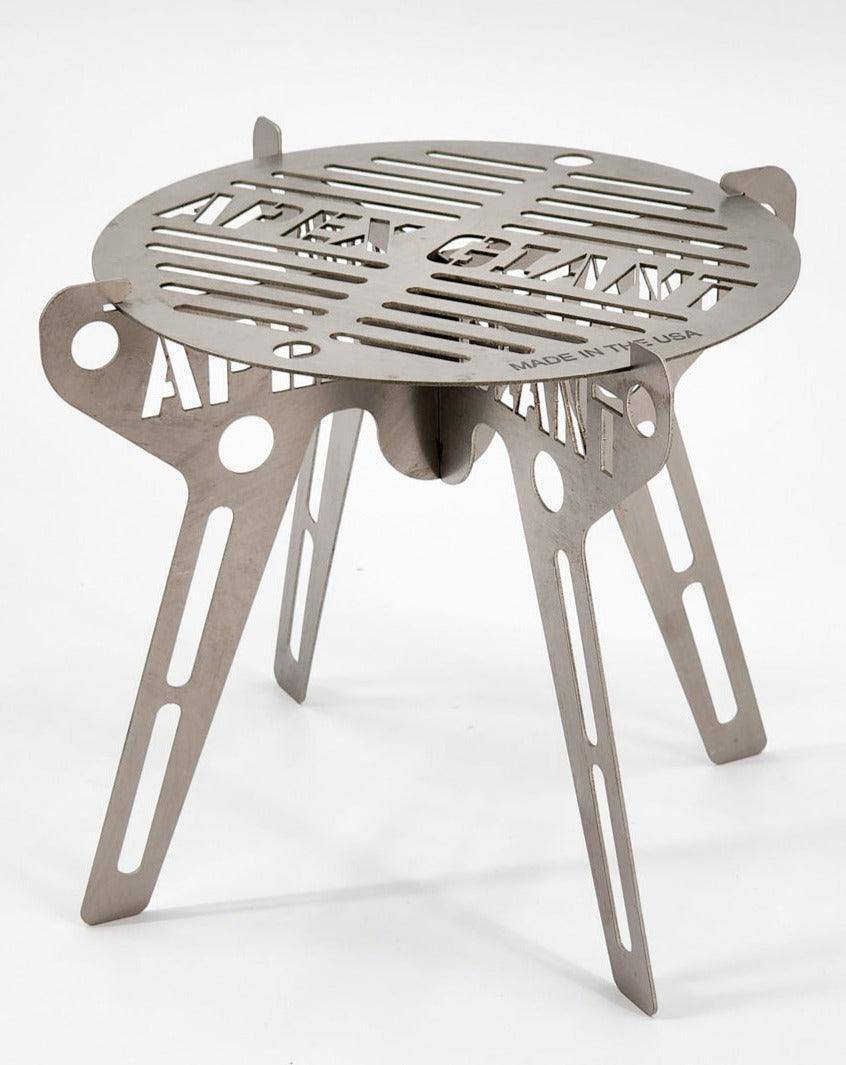 Apex Giant
Made of ultralight and ultra-tough Titanium. Build a small fire under the Fire Tower Grill to boil water, cook a burger or anything else you can think of. You can also just throw this thing right in the camp fire you already have going. 
SIZE SMALL

Made of Titanium in the USA
Weighs 4.97oz. Optional add-on smooth top plate ads 2.93oz.
6.1" Tall and 6.1" round top
Perfect for one person
SIZE LARGE
NOTE: Our large is currently being redesigned and is not expected to be in stock until 2023.
Made of Titanium in the USA

Weighs 

11.5oz. Optional add-on smooth top plate ads 

6.8oz
9.4" Tall and 9.4" round top
Perfect for 2-3 people. 
Includes
The Fire Tower Grill with open grate top
Optional Smooth top plate add-on.
Stuff sack Included in all versions (may not be in photo)
Lifetime warranty
NOTE: These are laser cut. You may see small laser marks. First time in the fire you will never see them again :) Will not affect performance.
WARRANTY
Lifetime warranty on all Apex Giant products. Have a problem? Send it back for repair or replacement. No questions asked. We proudly stand behind our products.
RETURN POLICY
Purchase will confidence. If you purchase these are they end up not fitting your

 

needs

 

you an always return them for a 100% refund. 
Where it's made
Made right here in the USA by APEX GIANT (Our sister company). APEX GIANT products are designed and made in local machine shops near Waynesburg PA.
60 Day Return Policy

Buy with confidence. Bought an item that doesn't fit your needs? Maybe you ordered the wrong size? Return it for a full refund within 60 days (Buyer pays shipping). See our full warranty and return policy here
Current Lead Times

Follow this link for current lead times here