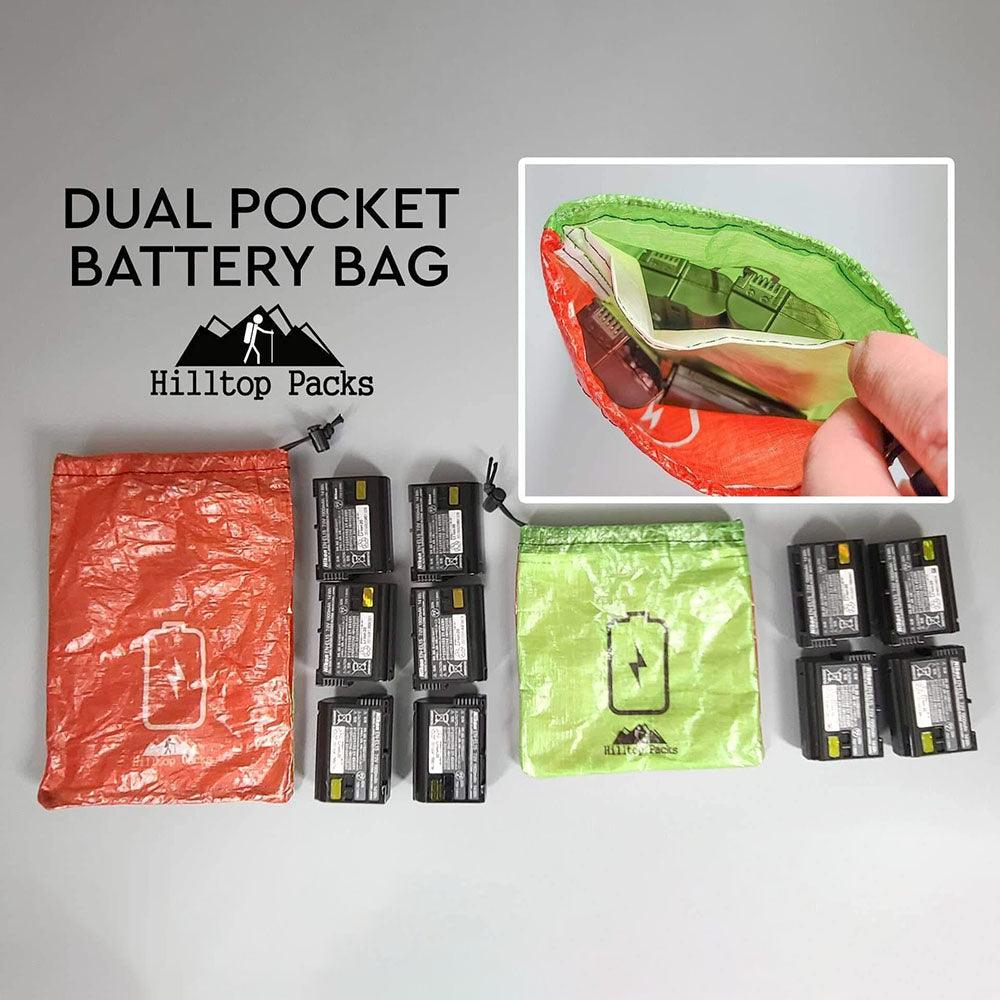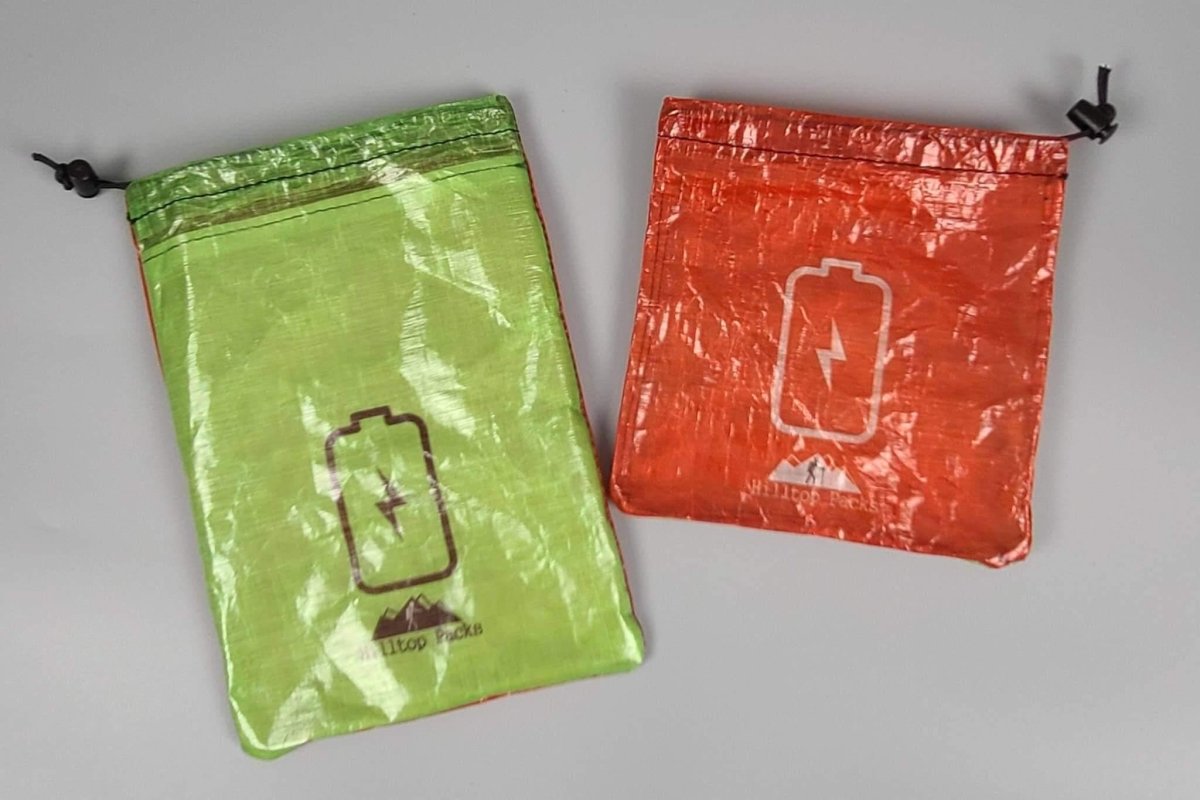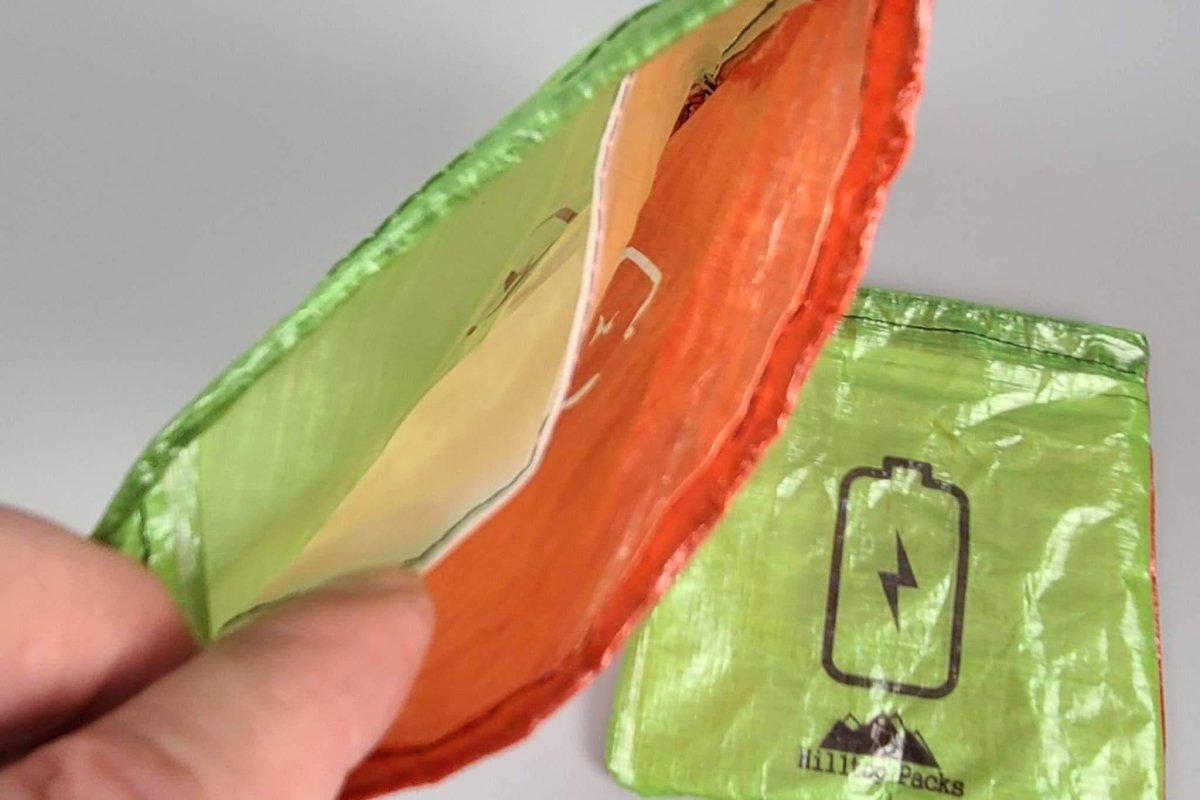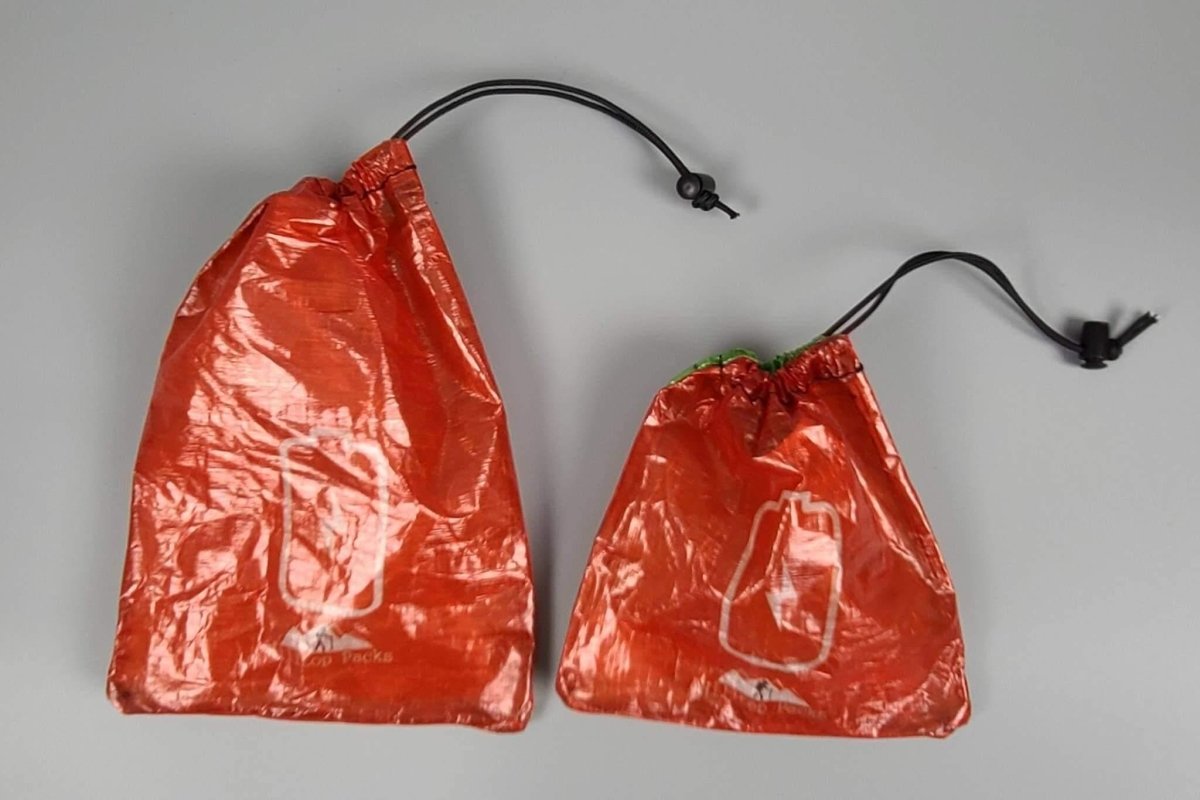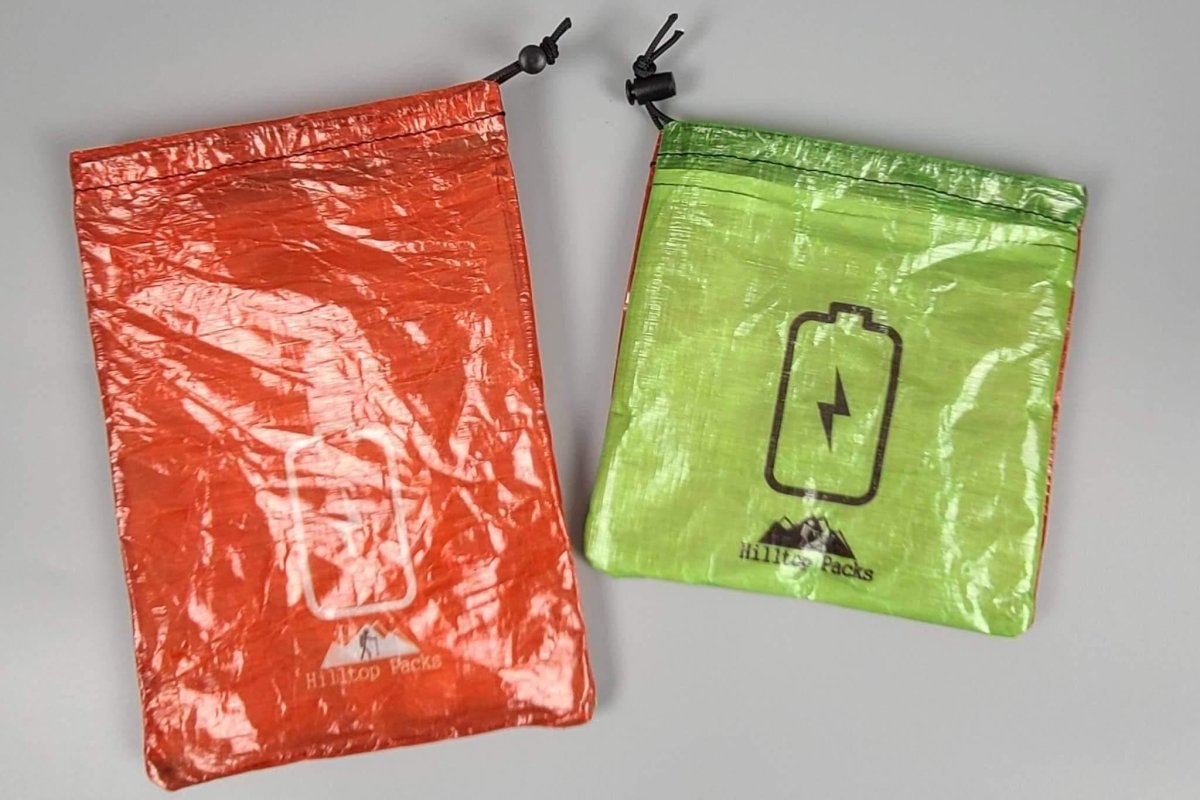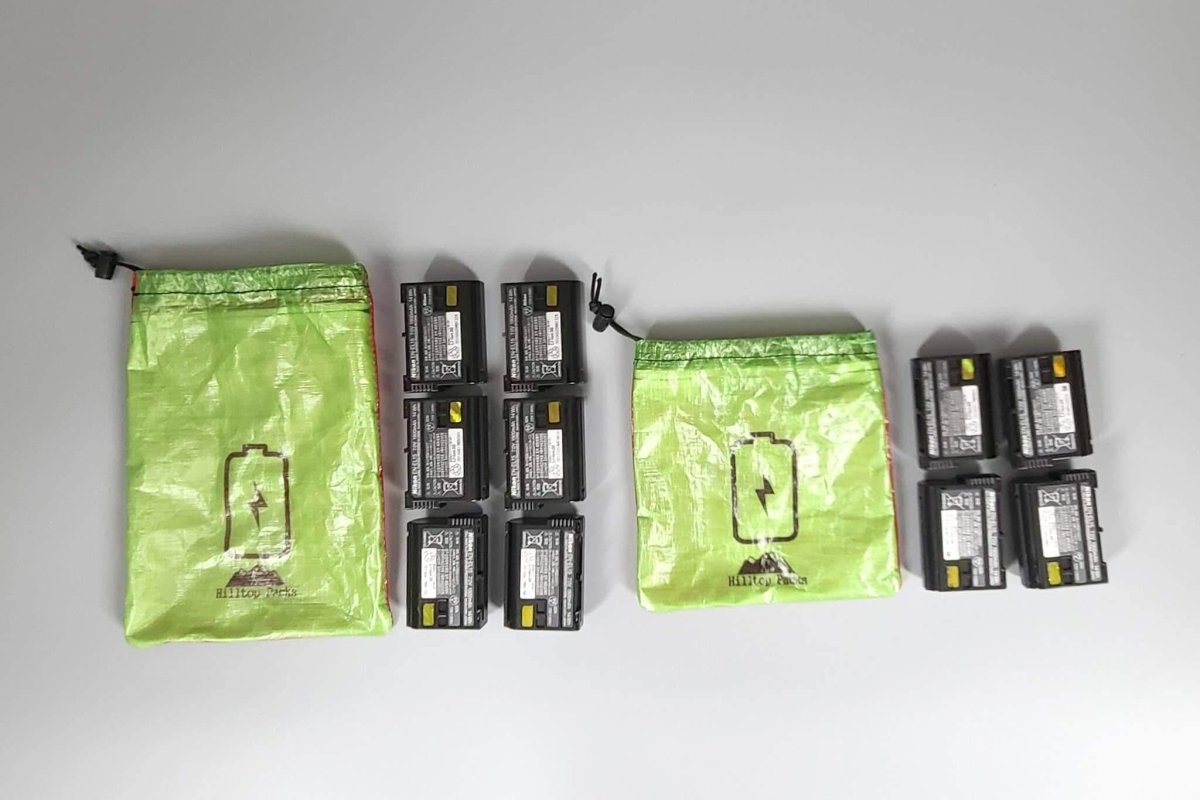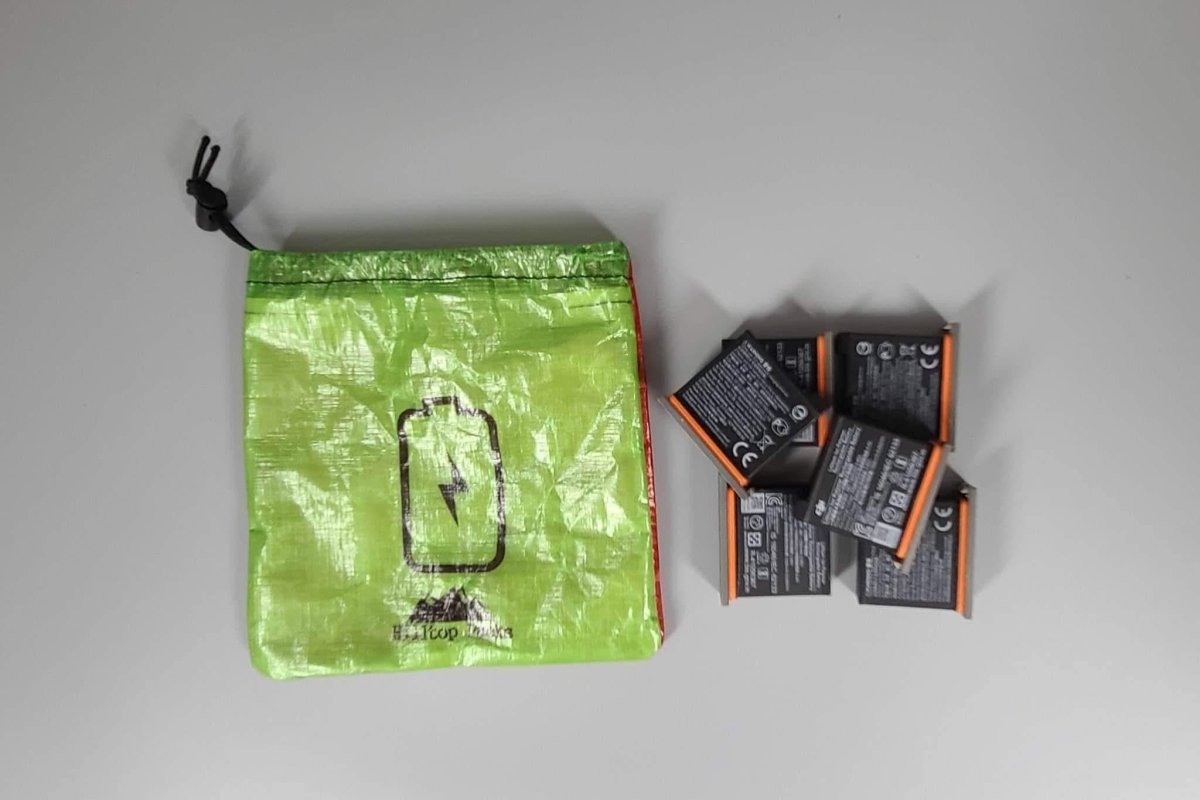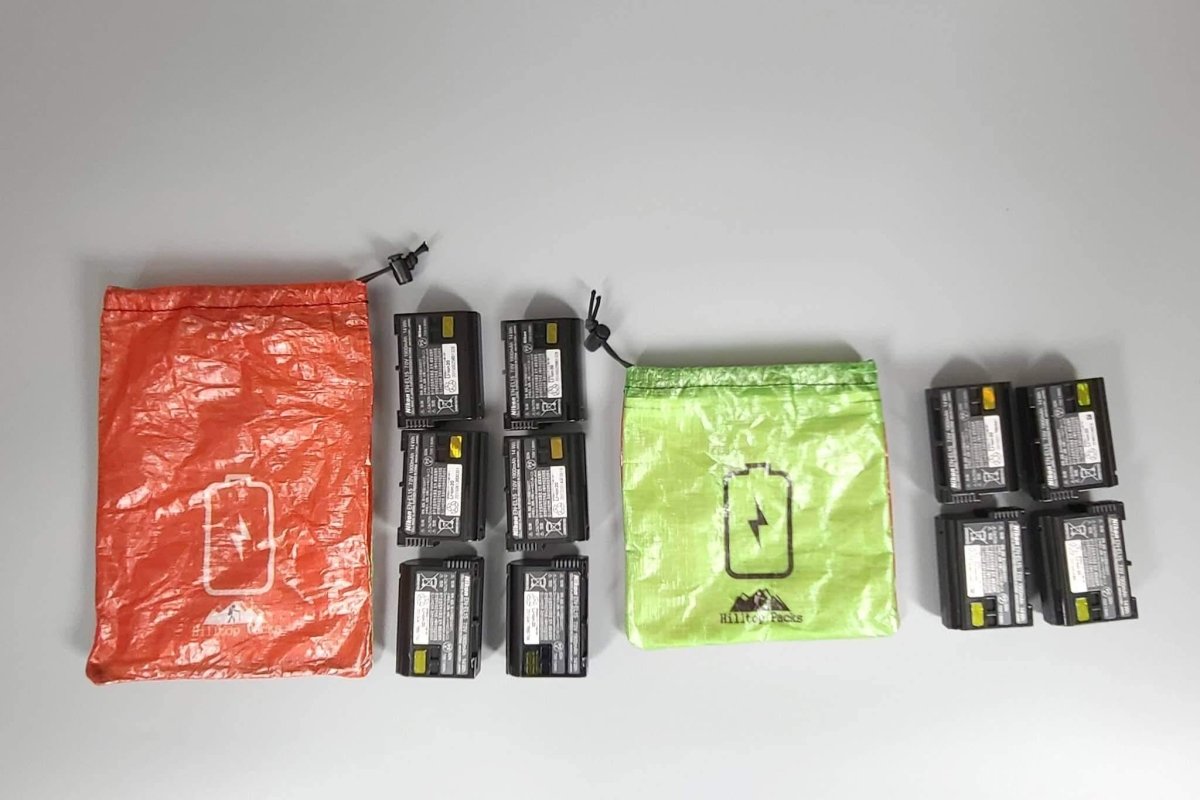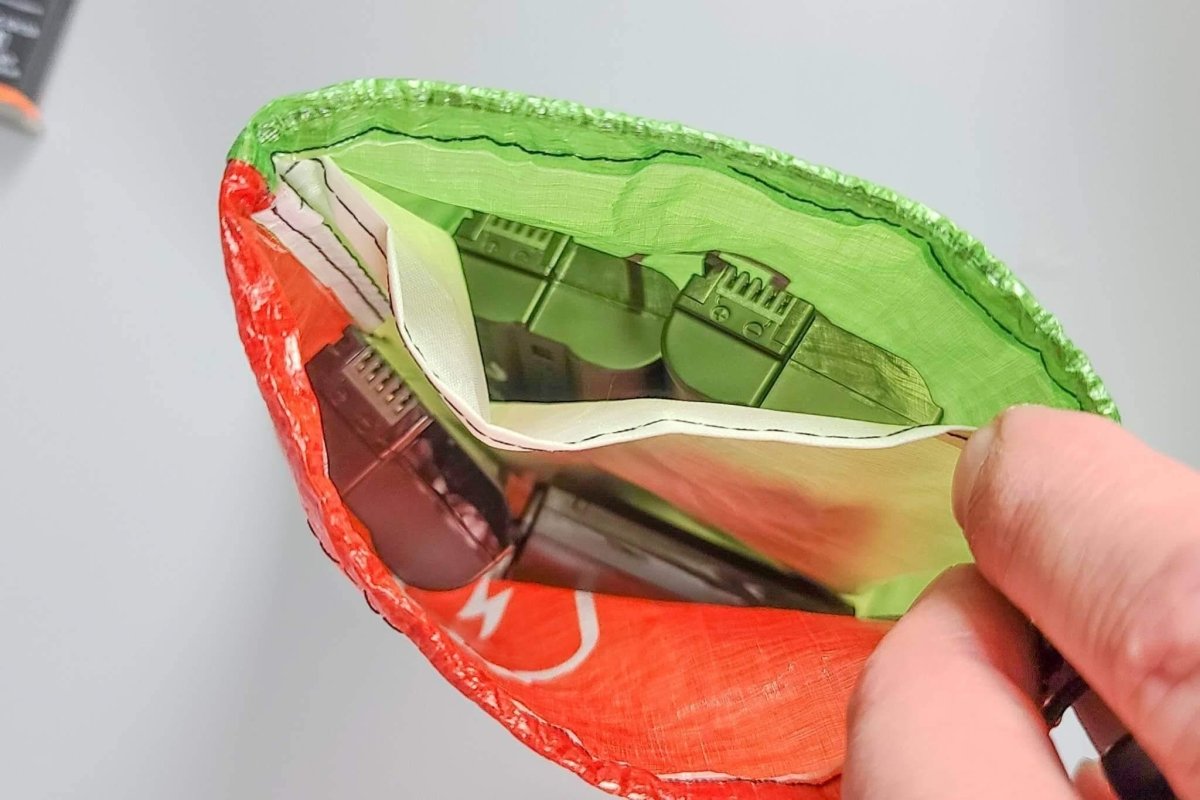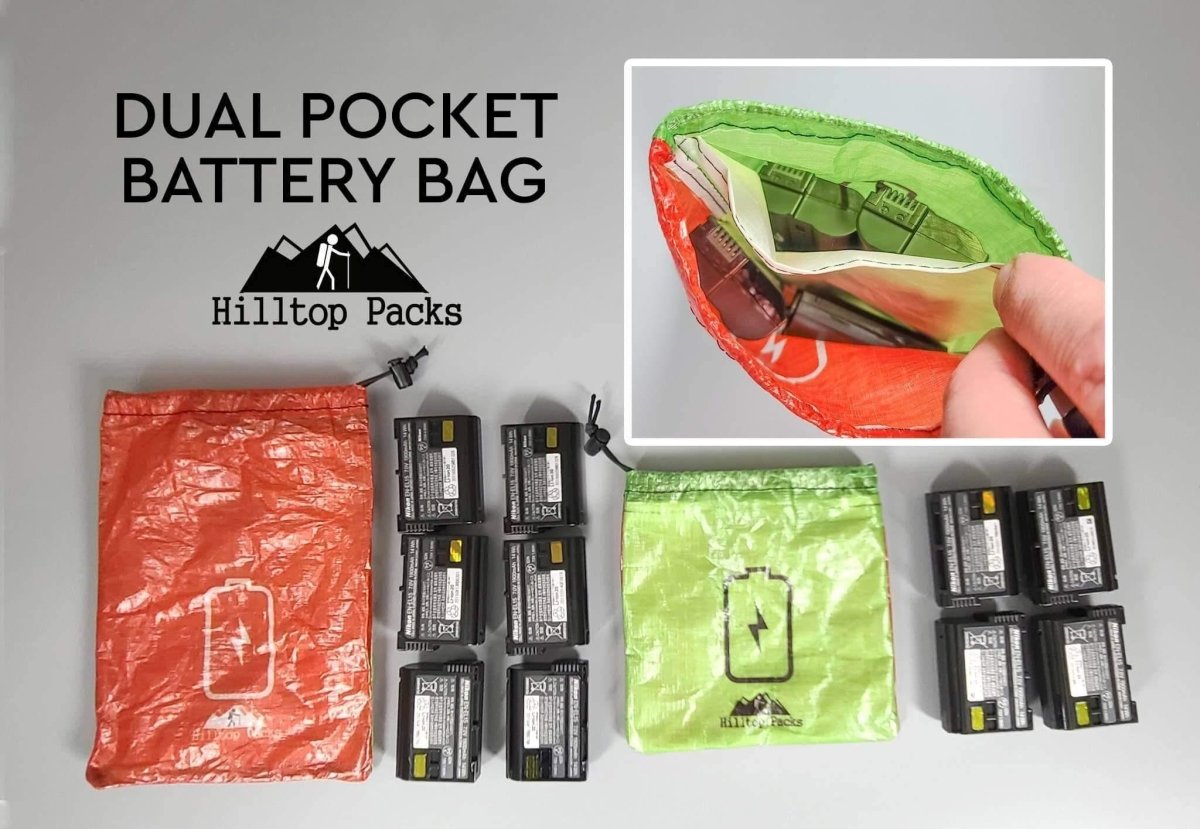 Hilltop Packs
Dual Pocket Battery Bags! Always know which batteries are charged and which ones are dead with color coded pockets. Be the envy of all your friends! 
Description
Made of DTRS75 ECOPAK. Highly weather resistant with a cinch top. Video above says Dyneema but all new Dual Pocket Battery Bags are made of DTRS75 ECOPAK.
Sizes
Small Dual Pocket Battery Bag $16 5.24"x5.25". Weighing just .21 ounces or 7 grams. Holds 3-4 Full size DSLR batteries.
Large Dual Pocket Battery Bag $18 7.5"x5.25". Weighing just .31 ounces or 8 grams. Holds 7-8 Full size DSLR batteries.
WARRANTY
Two year warranty. Like all our handmade gear... Have a problem? Send it back for repair or replacement. No questions asked. We proudly stand behind our products.
RETURN POLICY
Purchase with confidence. If you purchase these are they end up not fitting your needs you an always return them for a 100% refund. 
Where it's made
Made right here in the USA by Hilltop Packs in Waynesburg PA.
Wholesale Options
This item is available for wholesale and group buys. Please contact us for details.
60 Day Return Policy

Buy with confidence. Bought an item that doesn't fit your needs? Maybe you ordered the wrong size? Return it for a full refund within 60 days (Buyer pays shipping). See our full warranty and return policy here
Current Lead Times

Follow this link for current lead times here