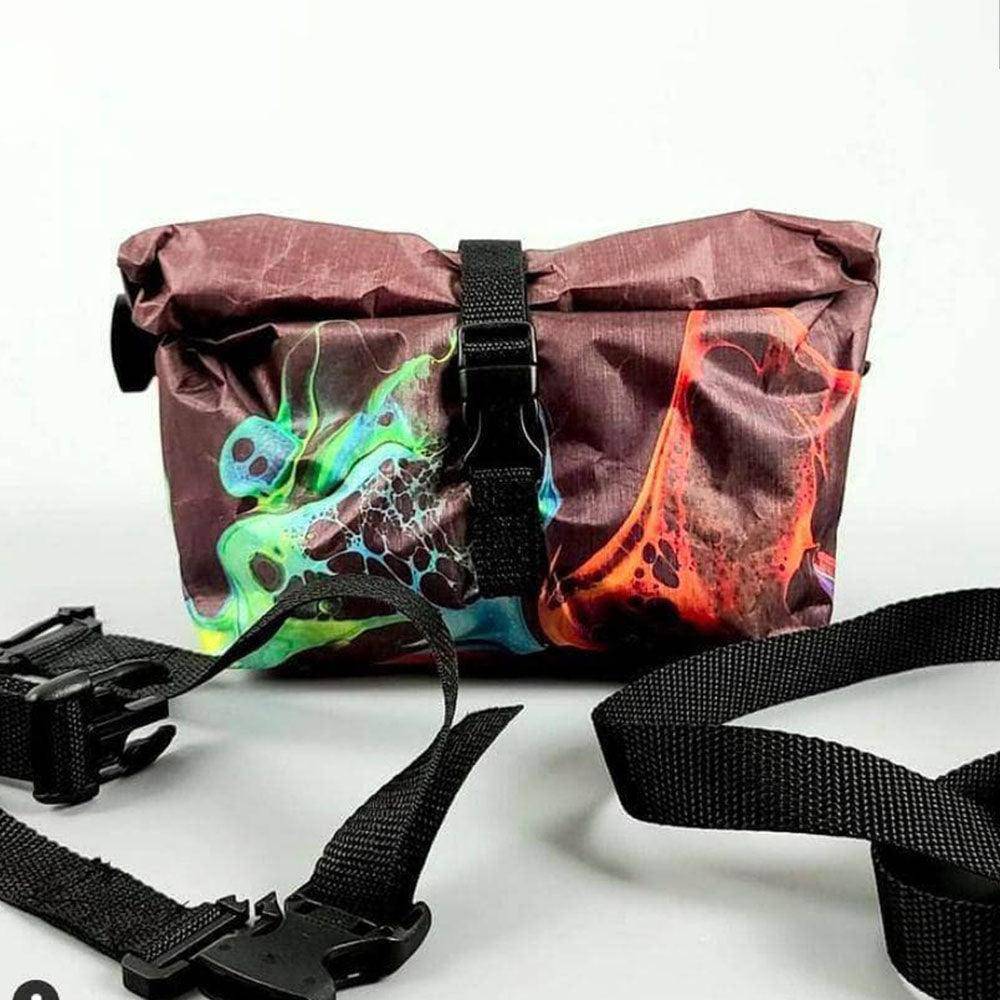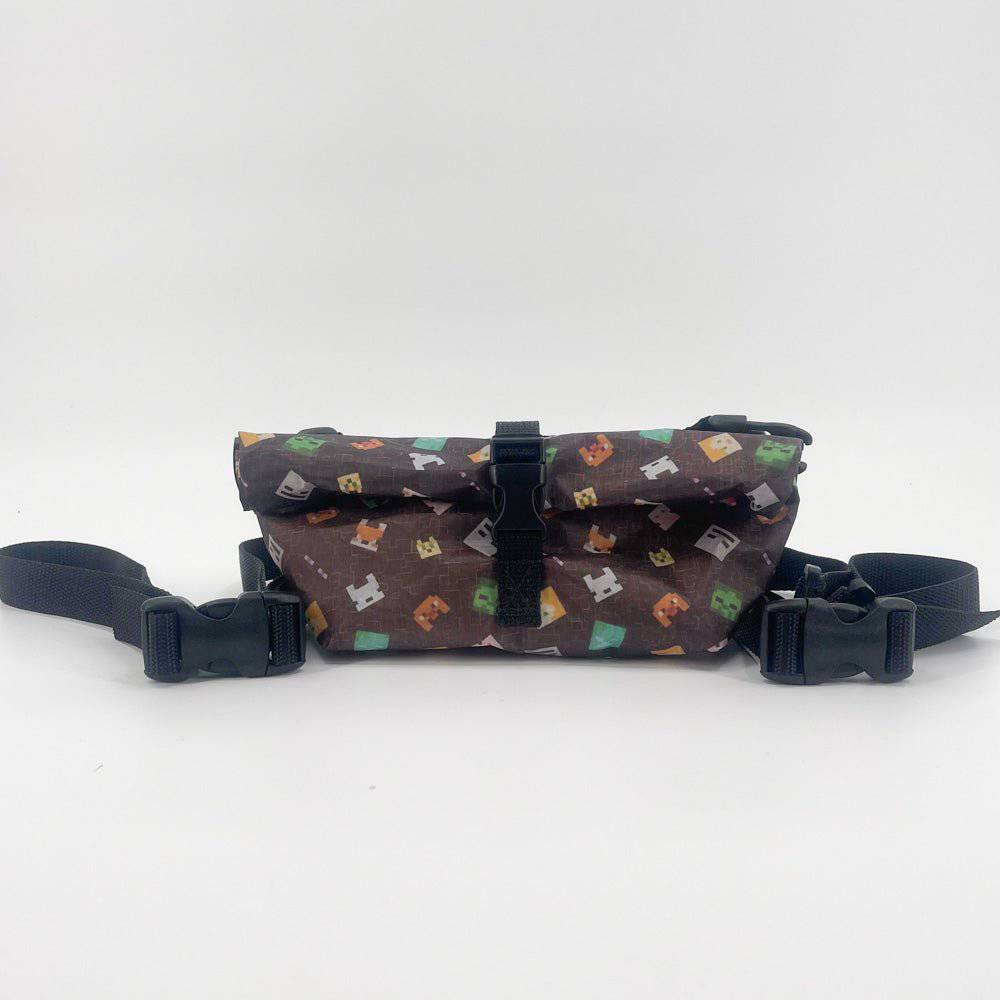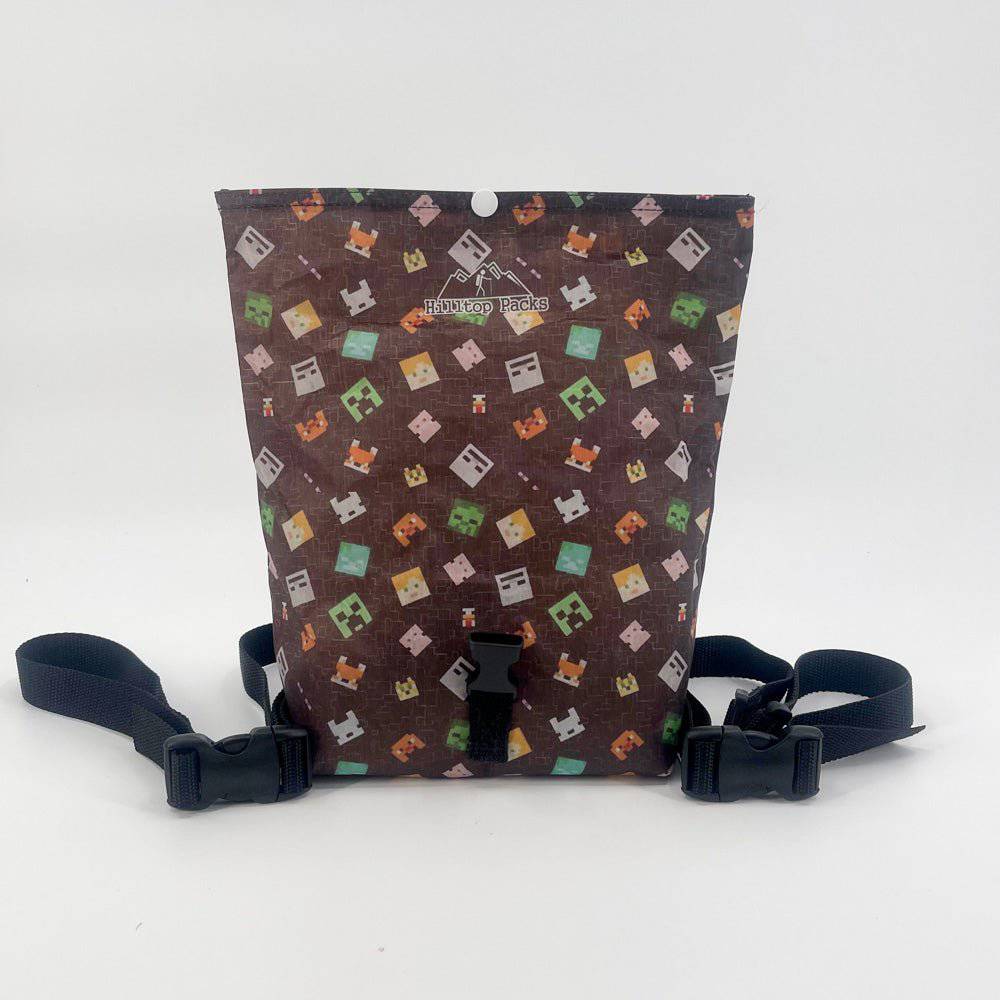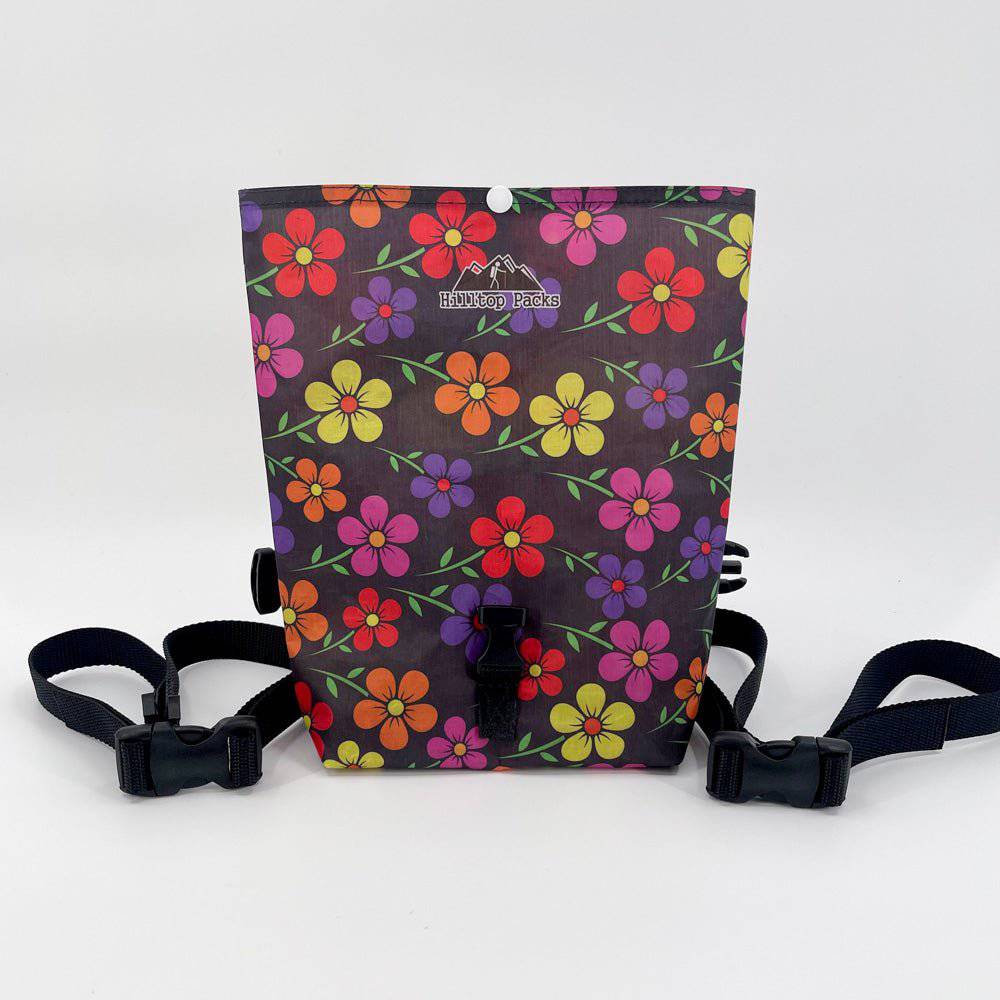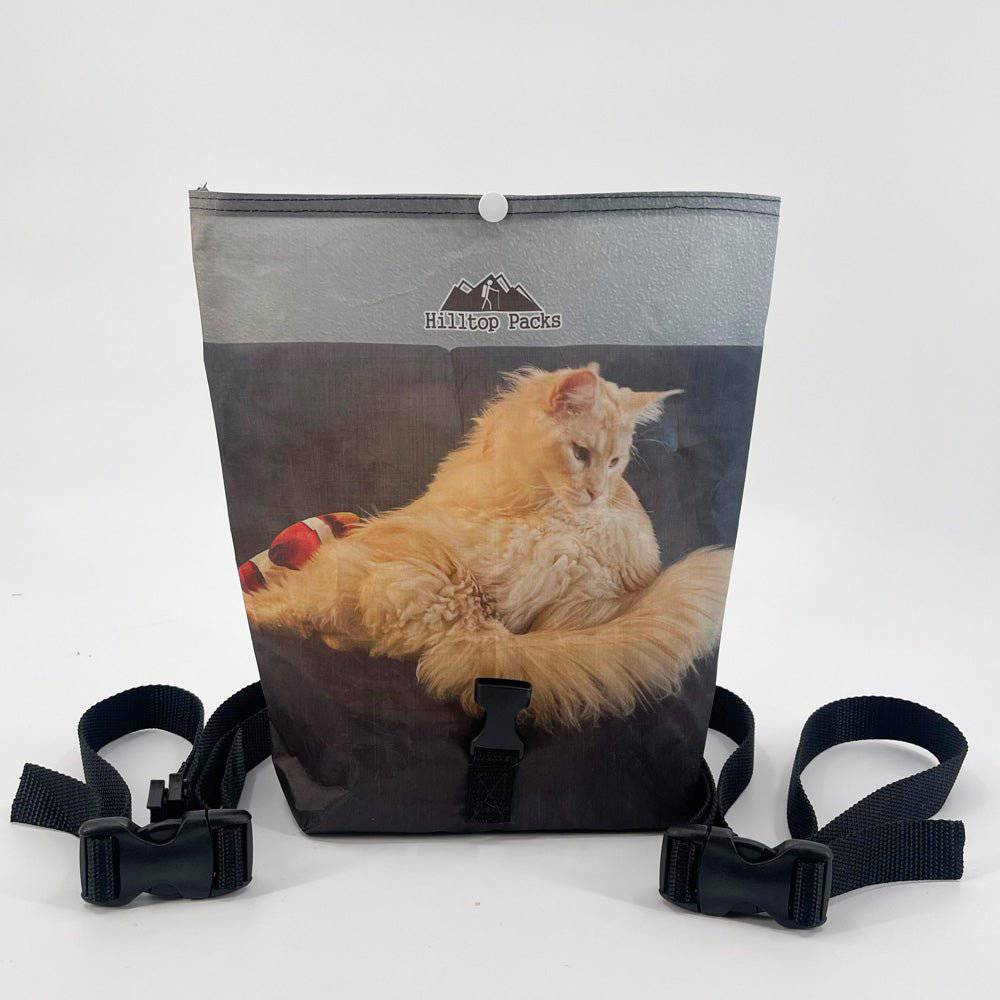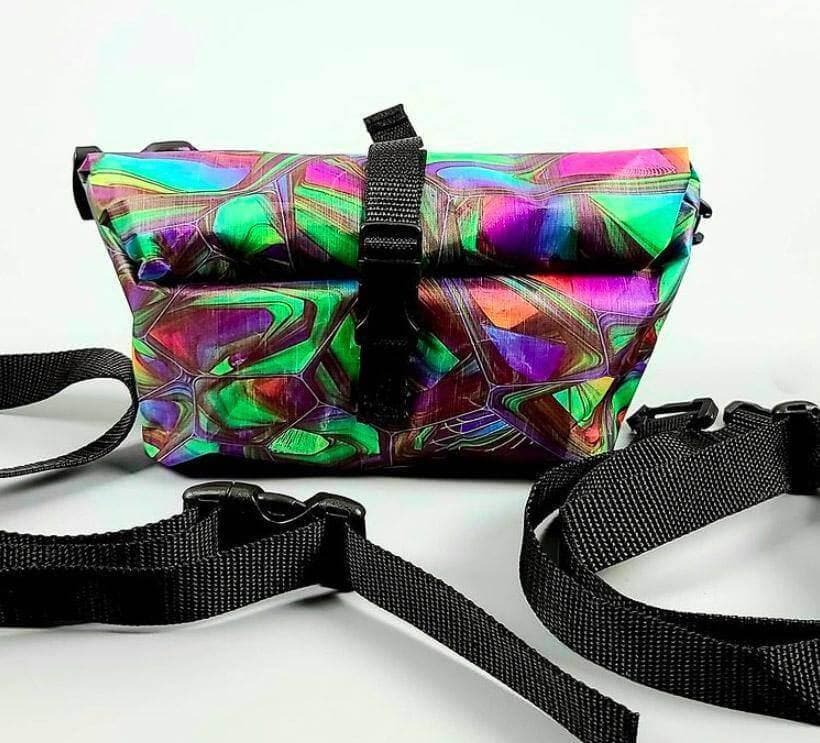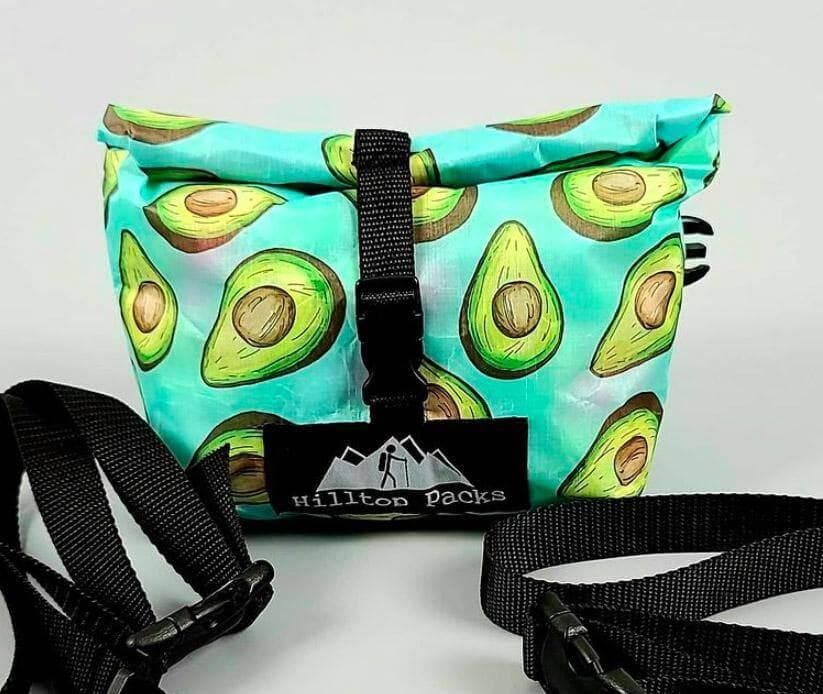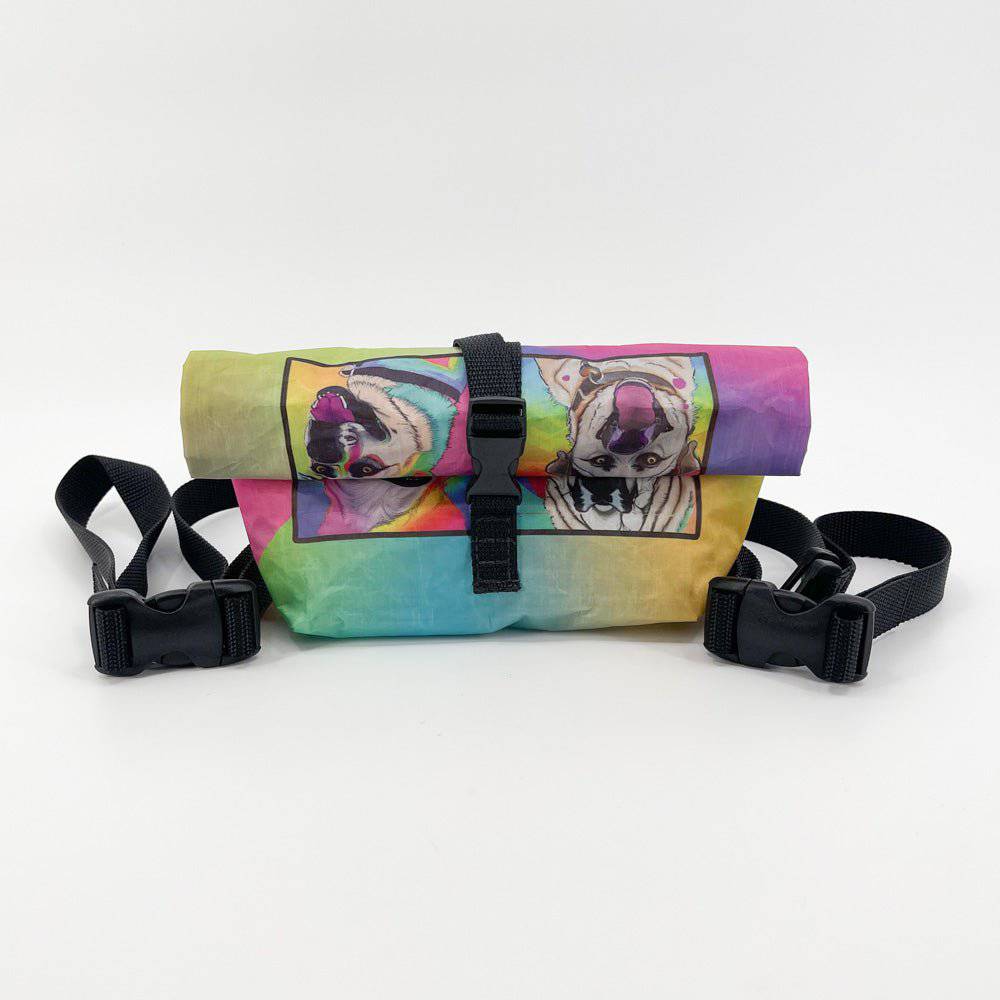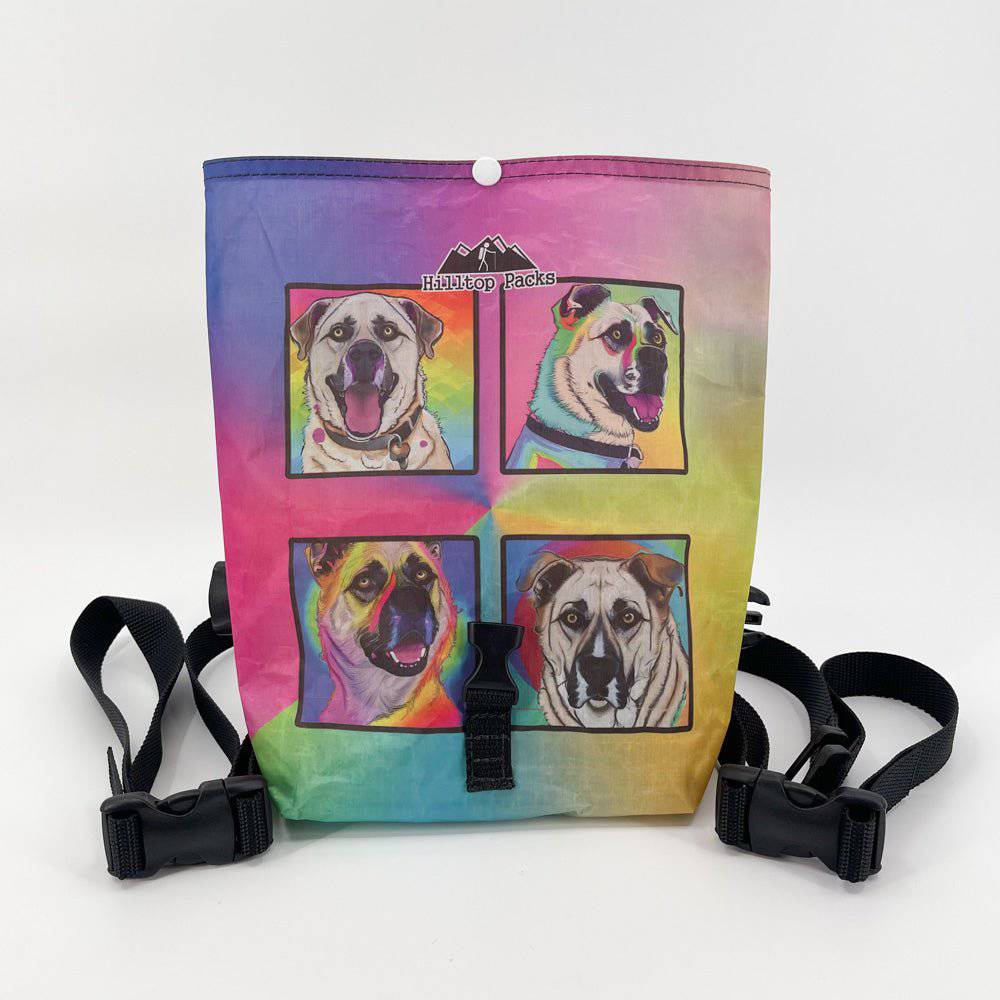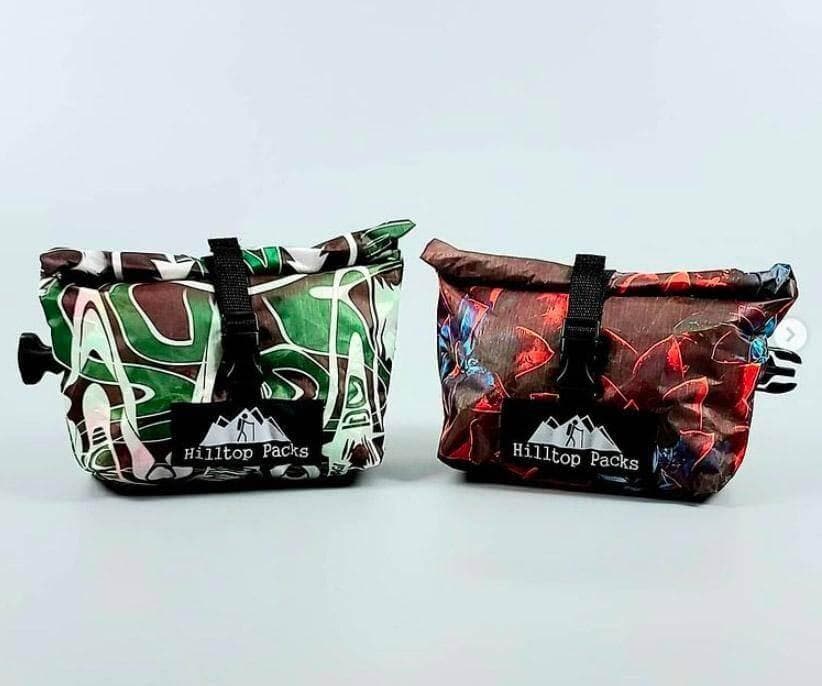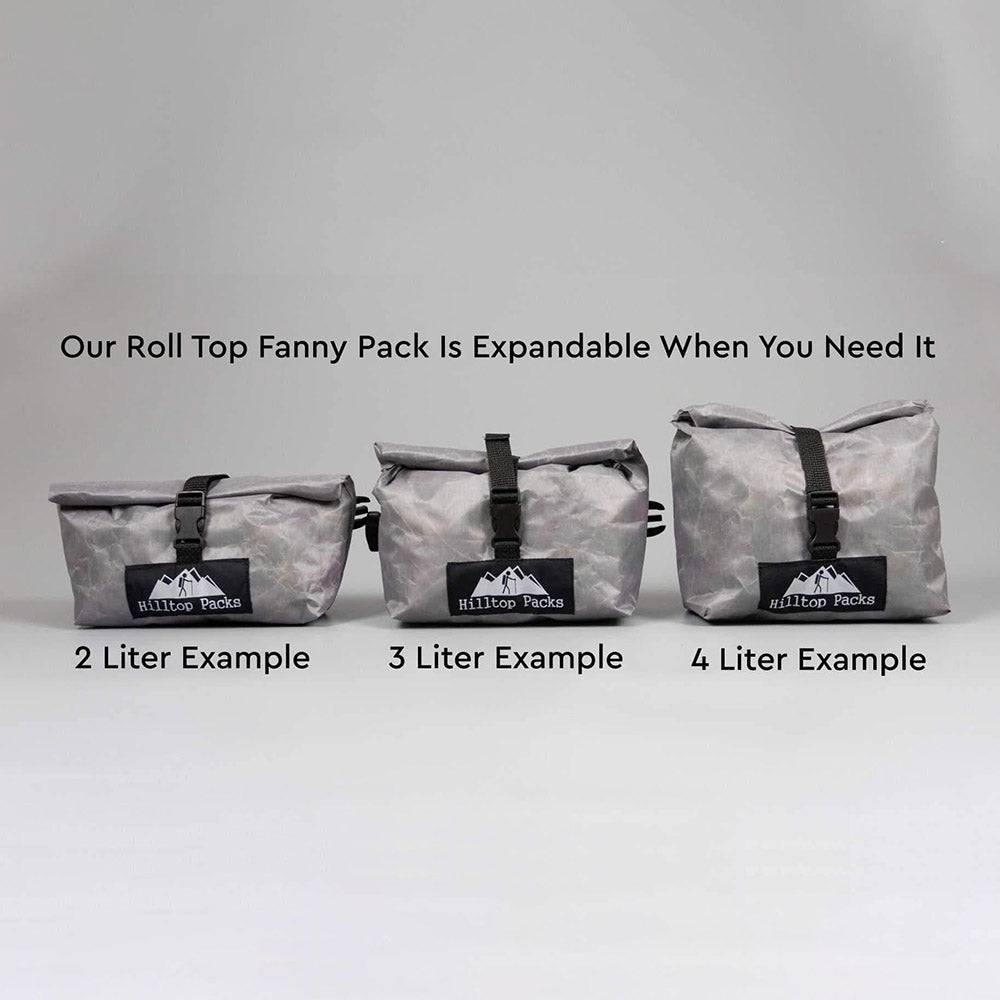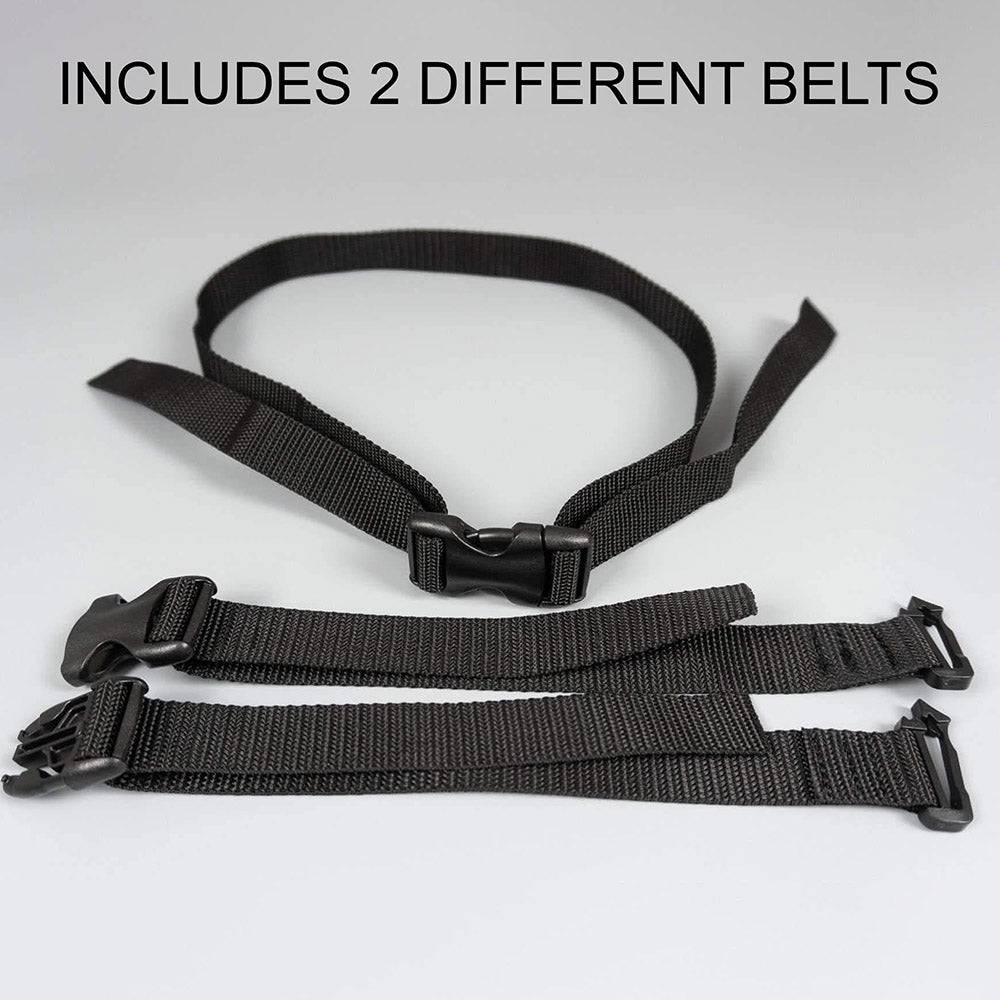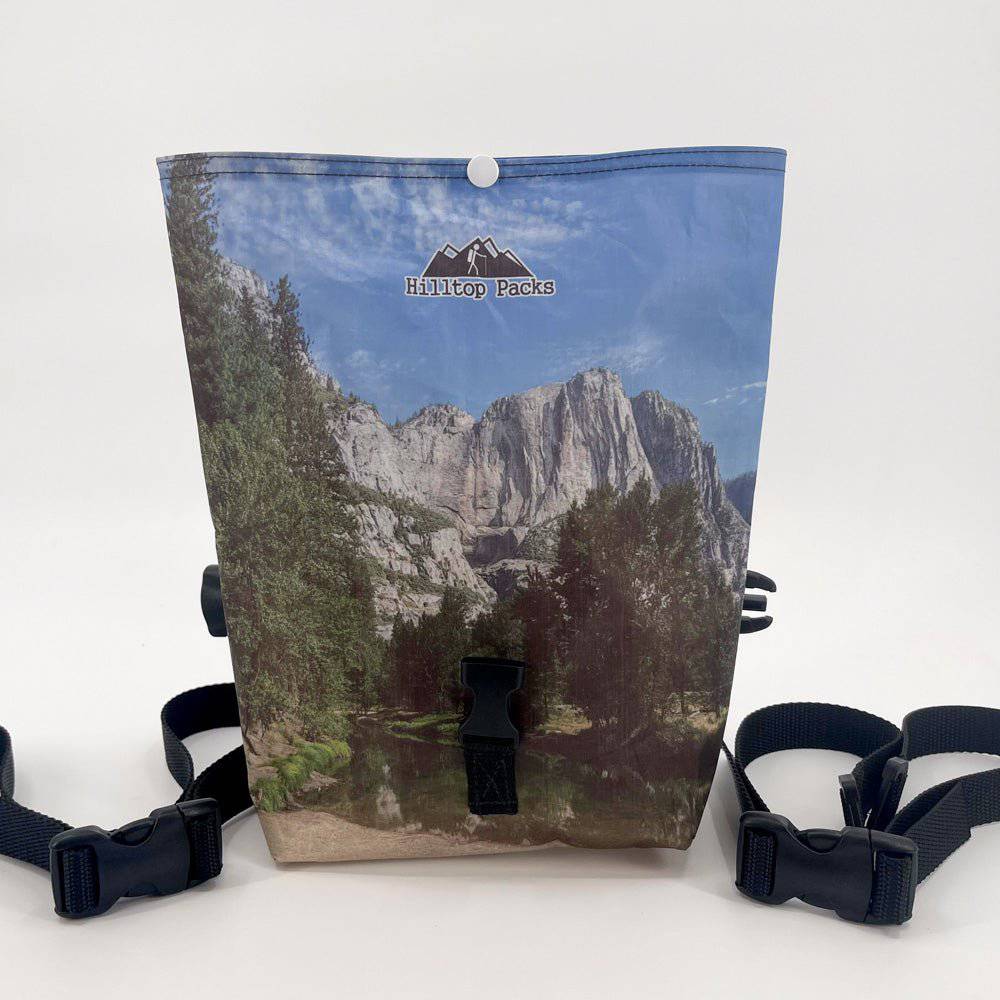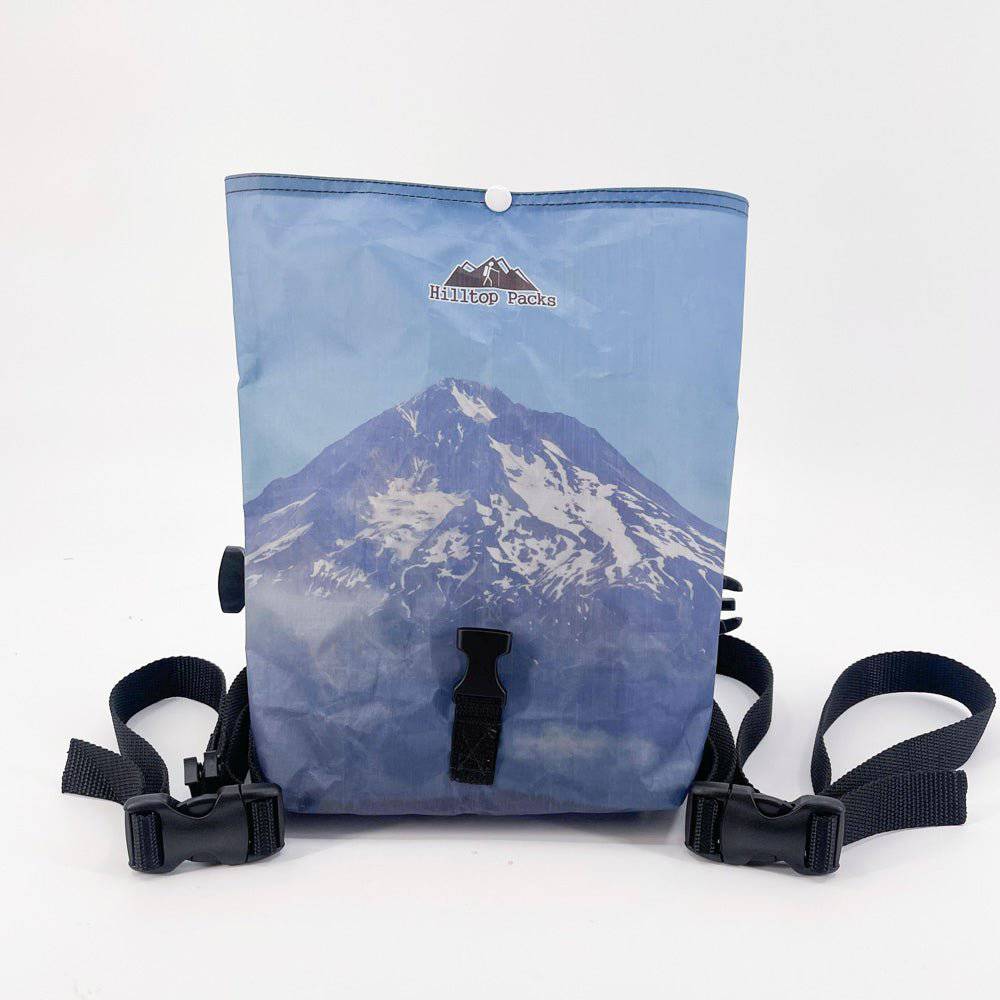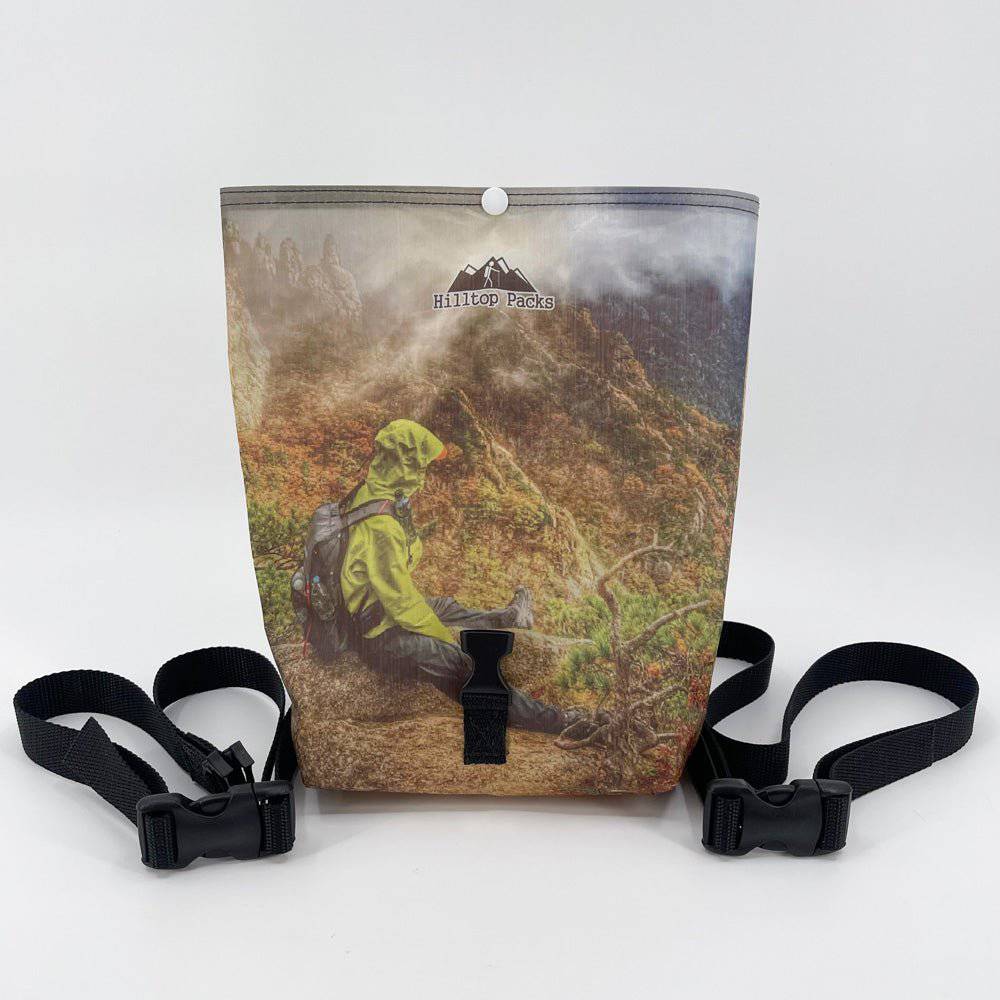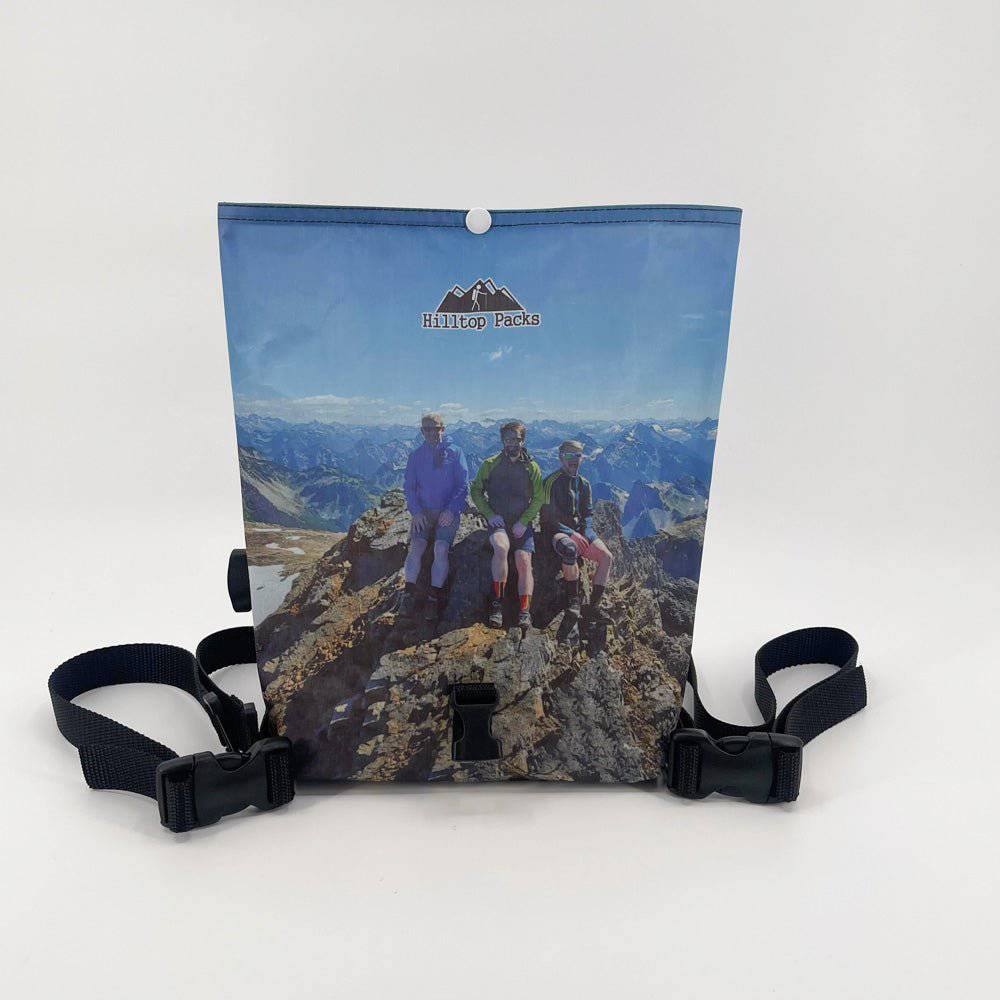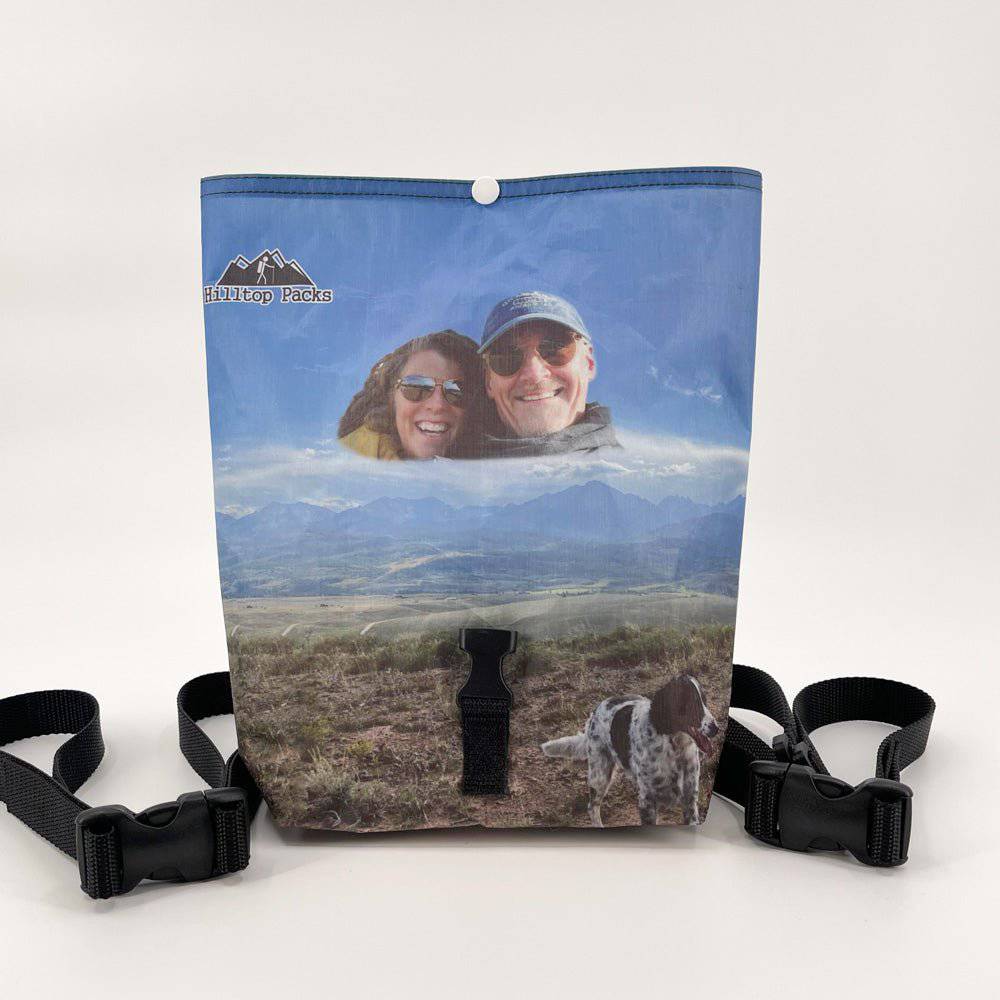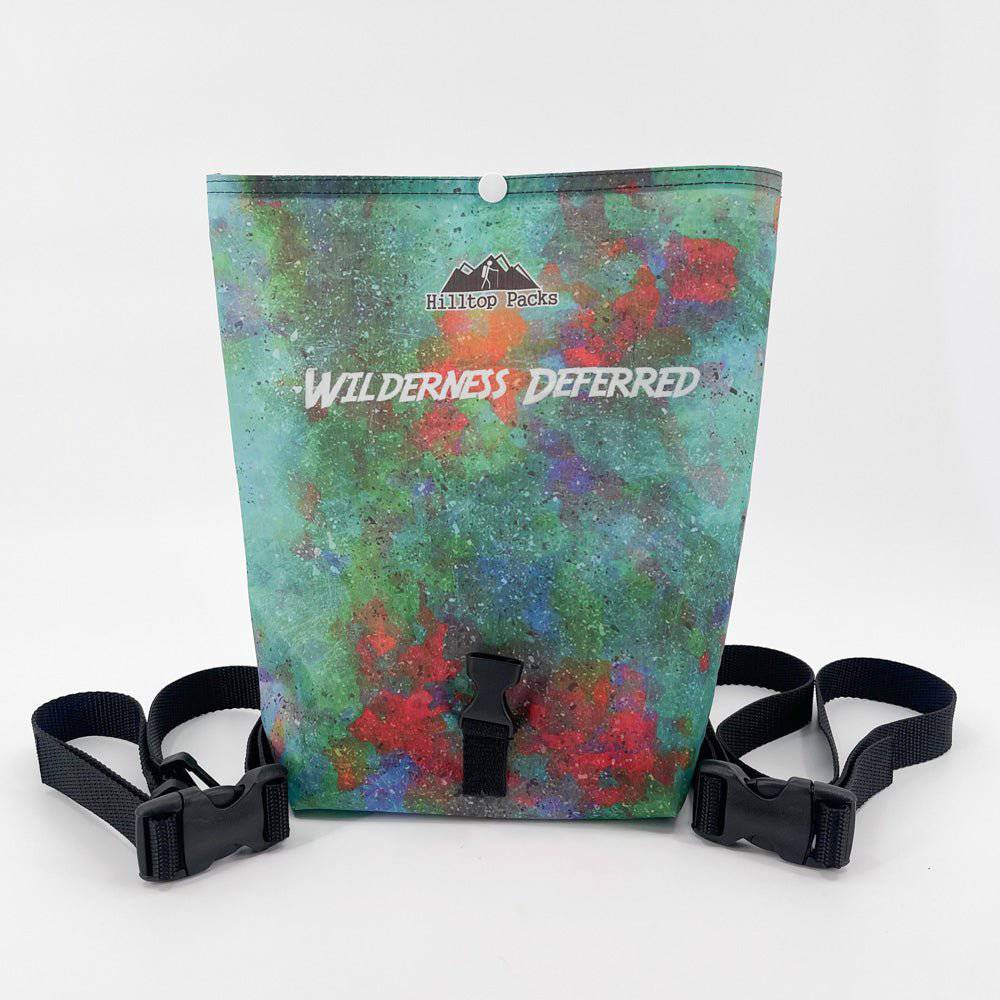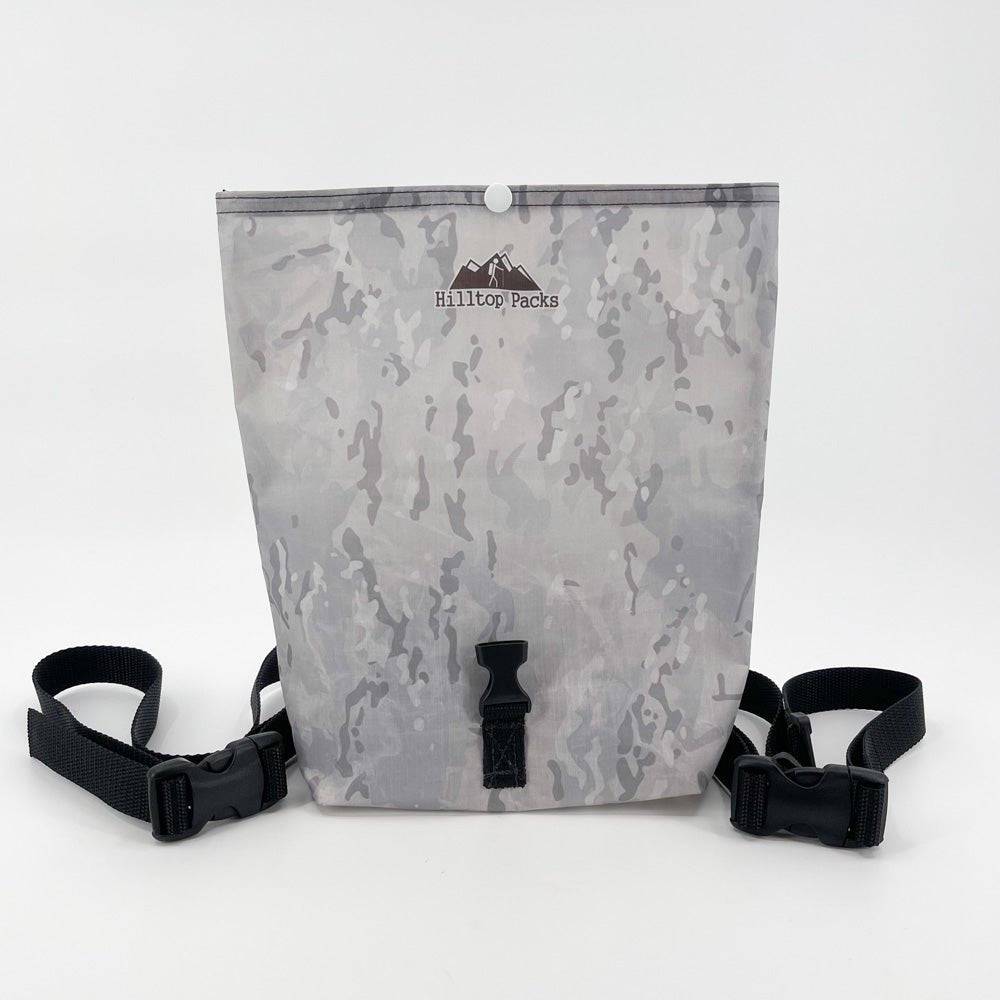 Hilltop Packs
Roll Top Fanny Pack w/ Custom Printing (DYNEEMA)
9 reviews
Roll Top Fanny Pack w/ Custom Printing by Hilltop Packs

For Non-printed Roll Top Fanny Packs Click here
Advantages:
Custom Printing with any photo.
Easy wide access to items. No more fighting a zipper.
Expandable as needed capacity
Extremely weather resistant design. Seams are also taped.
Ultra Lightweight Design at just 2.18 ounces.
Includes 2 different Belt Systems.
Way cooler than traditional fanny pack designs :)
Details
3x8" at the bottom. Typical rolled height 4 to 6 inches. 13" tall unrolled.
Comfortably holds 3 Liters and can be expanded to 4 Liters when needed.
Made of 2.92 Dyneema

® (DCF)

2.18 Ounces or 61 Grams.
Adding one of the included belt options adds 1.38 Ounces
Same design printed on both sides.
Includes
Includes 2 different detachable belt systems.
Stand alone belt for use without a backpack.
Extra attachments to integrate with just about any backpack with a hip belt. Hip belt must have attachment points. Contact us with any questions about this.
UPLOADING YOUR OWN IMAGES

Upload any image. Same design printed on both sides. and create

 

your perfect fanny pack.
Be aware of the buckle that's in the middle when uploading.
NEED PHOTOS AND GRAPHICS?
DESIGNING CUSTOM GRAPHICS YOURSELF?

Use the size 12x14.5" and set your resolution at 300. This will get you close.

There will be about 1/2 to 1 inch loss around the edges as we sew it together. Allow for this. 

Then just upload the same you would any photo.

Our editor will fix any minor crop issues so your print is full bleed.
Extra Attachment Belt

Need an extra attachment belt for each backpack you own? You have 1 included.

 

Buy more here.

Photo Upload Stuck at 100% ?
This is usually caused by a file size issue. New cellphone cameras can create LARGE file sizes. Also taking photos with "portrait mode" or other filters on store extra data that doesn't play well with with our system. Solution: Use any photo editing software and edit the size of the file to the dimensions of whatever product you are ordering and set your resolution to no higher than 300. This should fix your problem.
Where it's made
Made right here in the USA by by Hilltop Packs in Waynesburg PA.
 rolltop roll top fanny fannypack
60 Day Return Policy

Buy with confidence. Bought an item that doesn't fit your needs? Maybe you ordered the wrong size? Return it for a full refund within 60 days (Buyer pays shipping). See our full warranty and return policy here
Current Lead Times

Follow this link for current lead times here