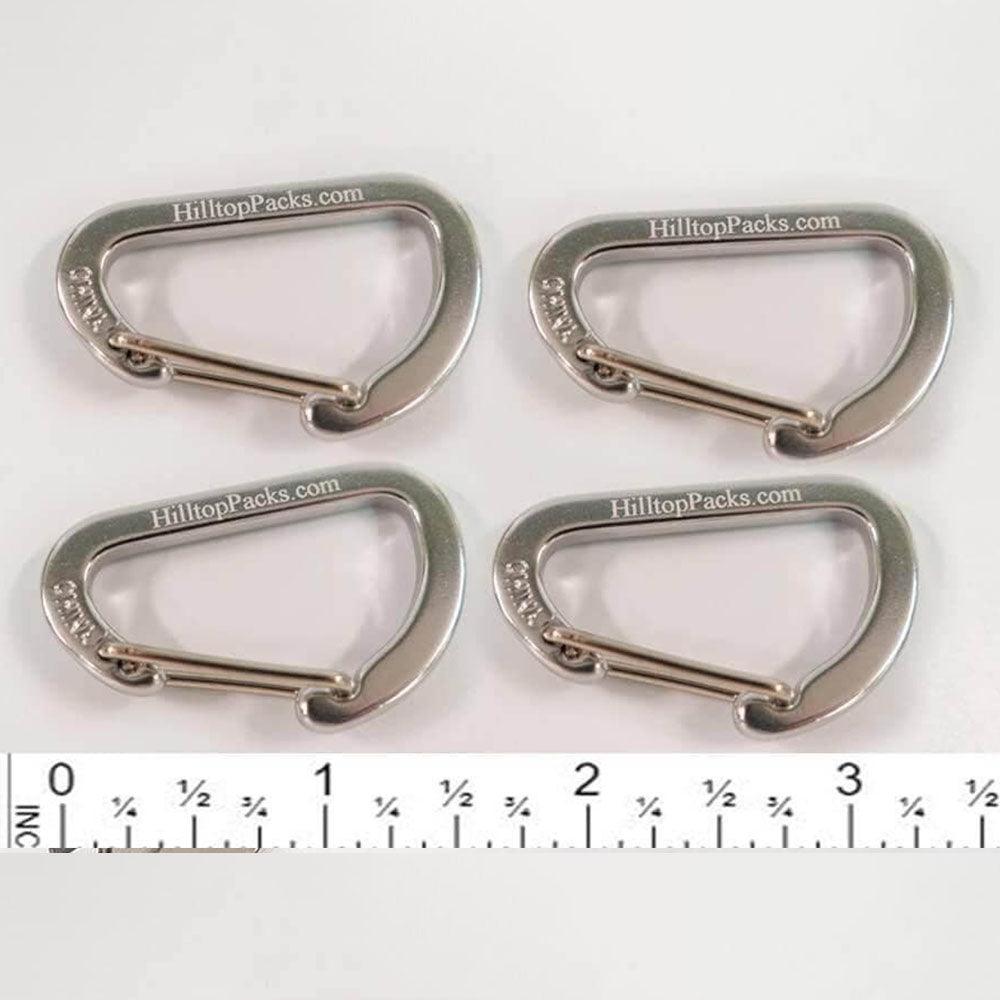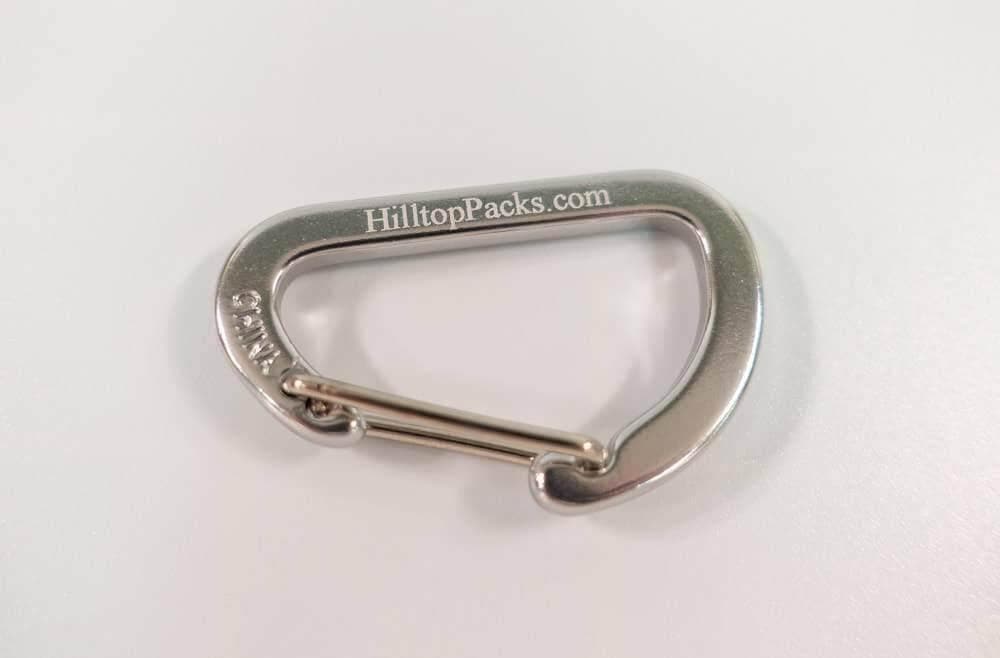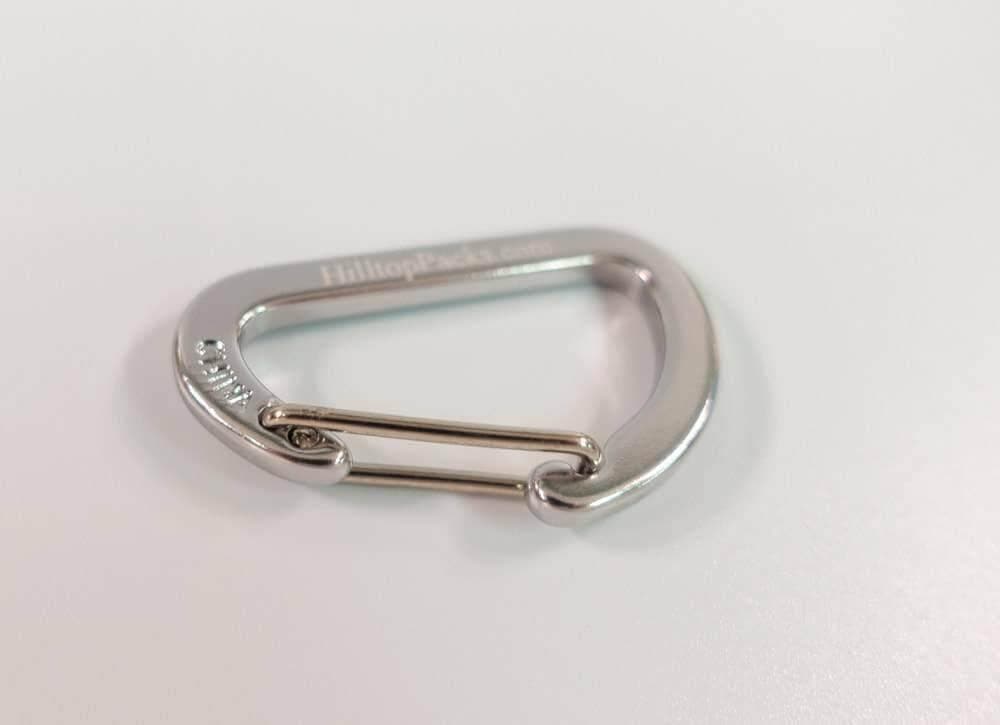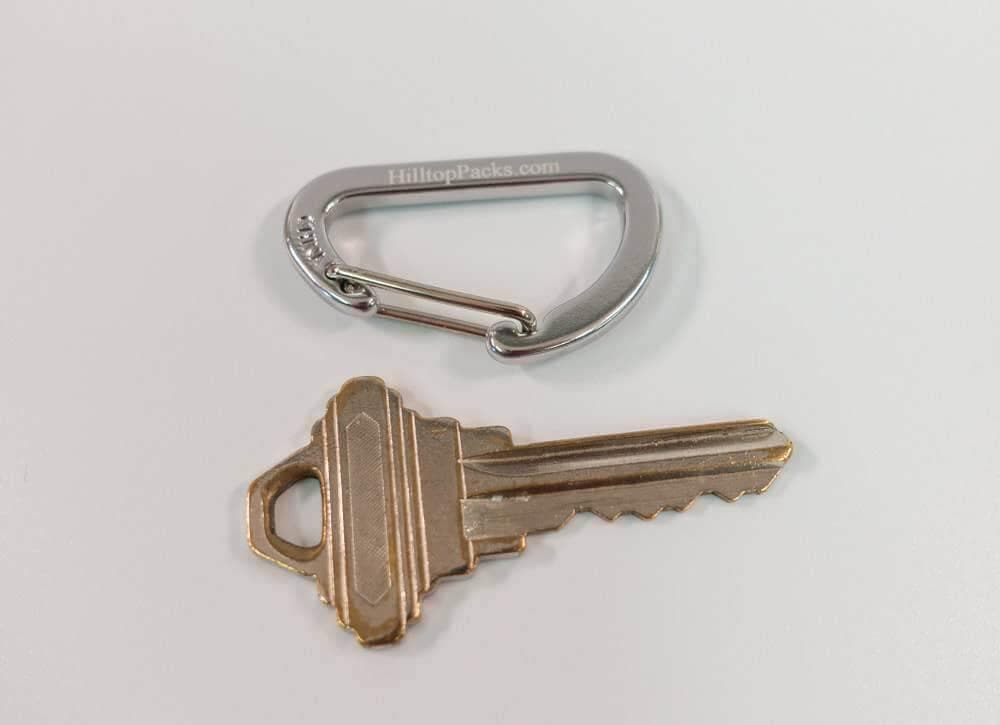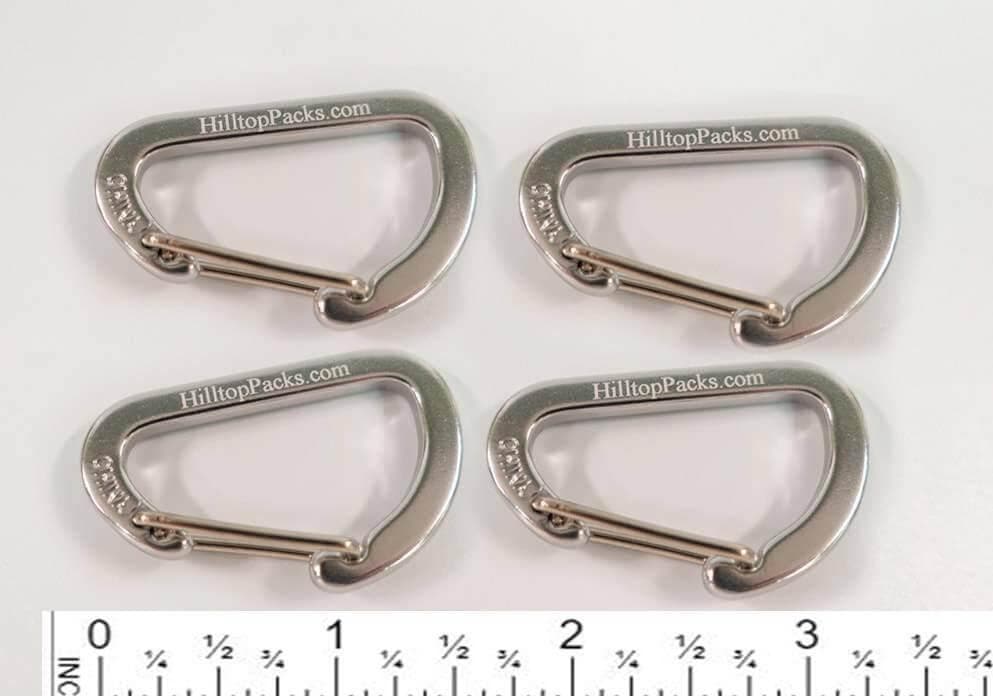 Hilltop Packs
Micro Carabiners (4pk) 1.6" Strong Wire Gate Closure Ultralight
3 reviews
These strong but ultralight wire gate mini (Micro) 1.6" Carabiners are perfect for attaching gear or using in applications like bear/food bag hangs. It's the Carabiner we use ourselves.
4 Pack for $7
Size & Weight
1.6" Long
0.1 Ounces
3 Grams
NOTE ON COLORS: Colors may vary. We typically carry Silver, Green, Orange, and Red. However, it has become increasingly difficult to keep all colors in stock do to supply chain issues during the pandemic. Once these supply chain issues are worked out we will add color choices back. For now, when you order there is no color selection and the colors you receive may vary. We apologize for any inconvenience
Where it's made
These are made by a third party who sources from multiple suppliers.
60 Day Return Policy

Buy with confidence. Bought an item that doesn't fit your needs? Maybe you ordered the wrong size? Return it for a full refund within 60 days (Buyer pays shipping). See our full warranty and return policy here
Current Lead Times

Follow this link for current lead times here