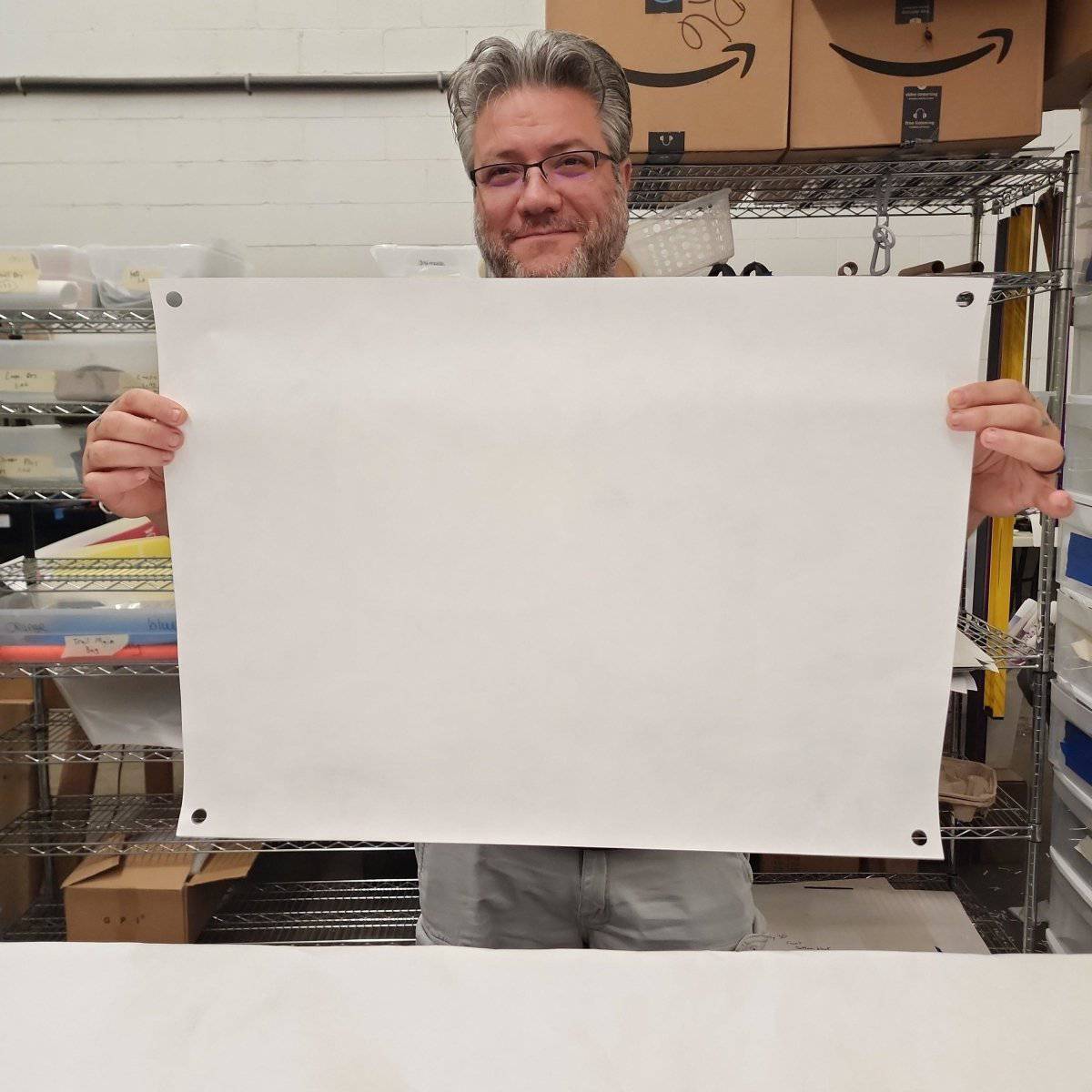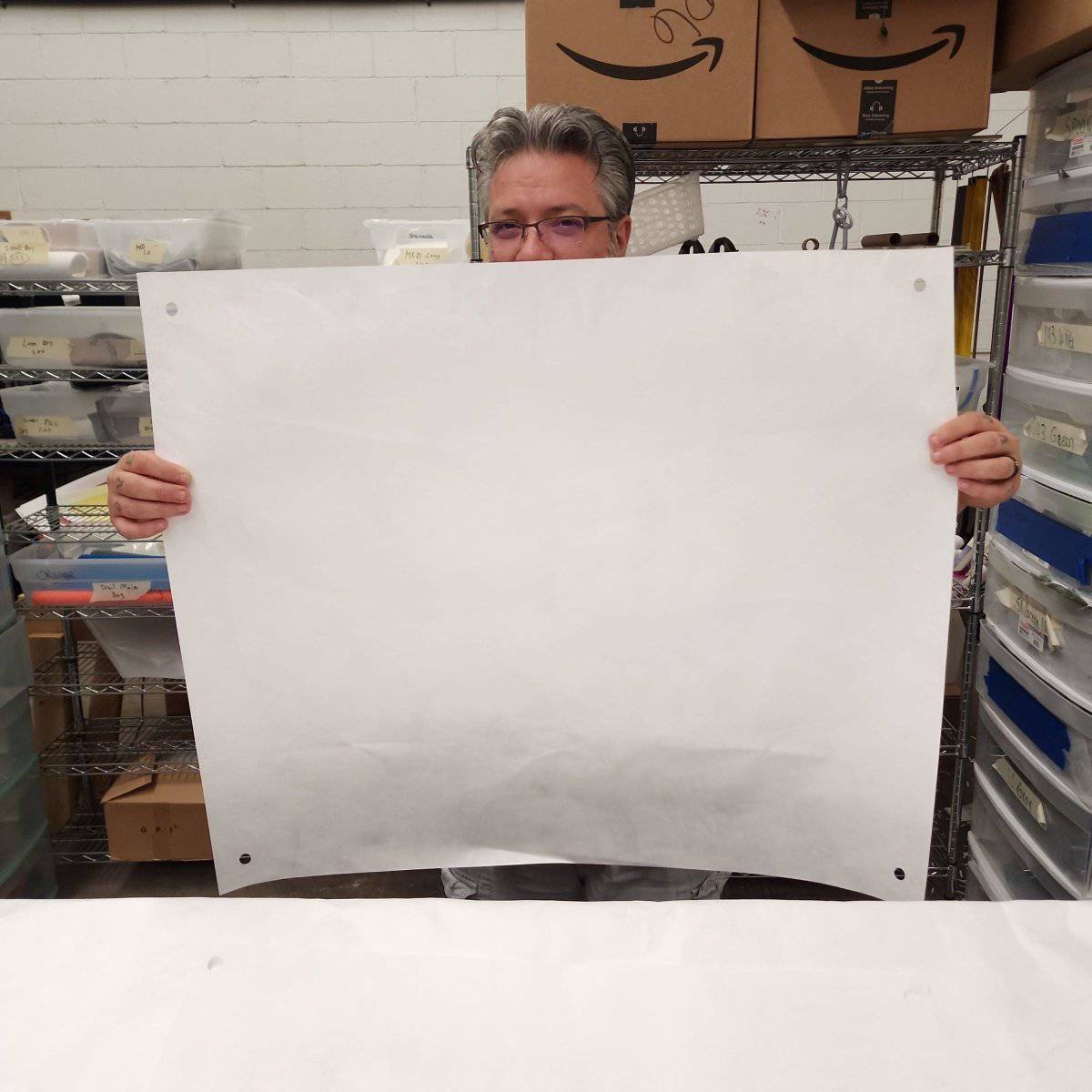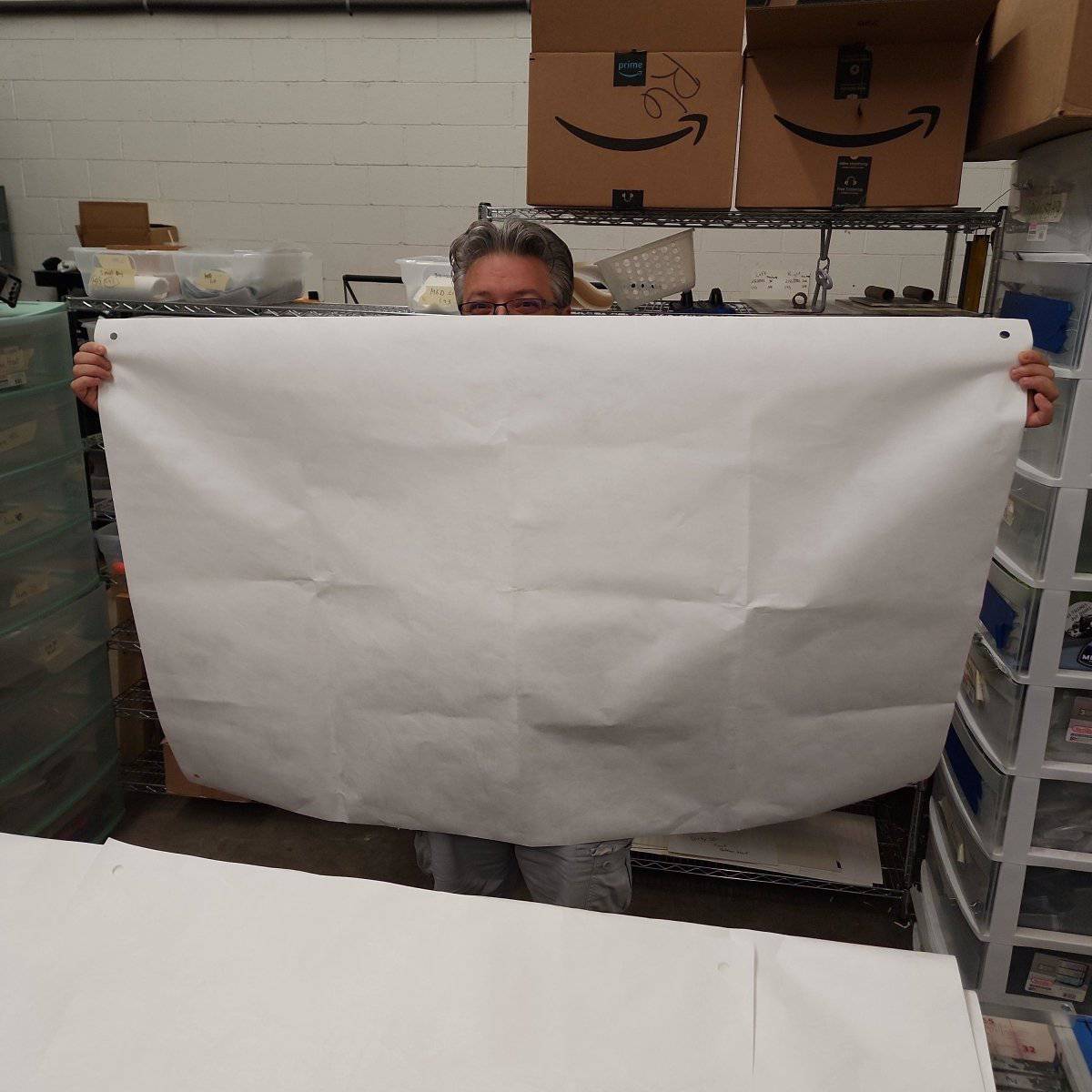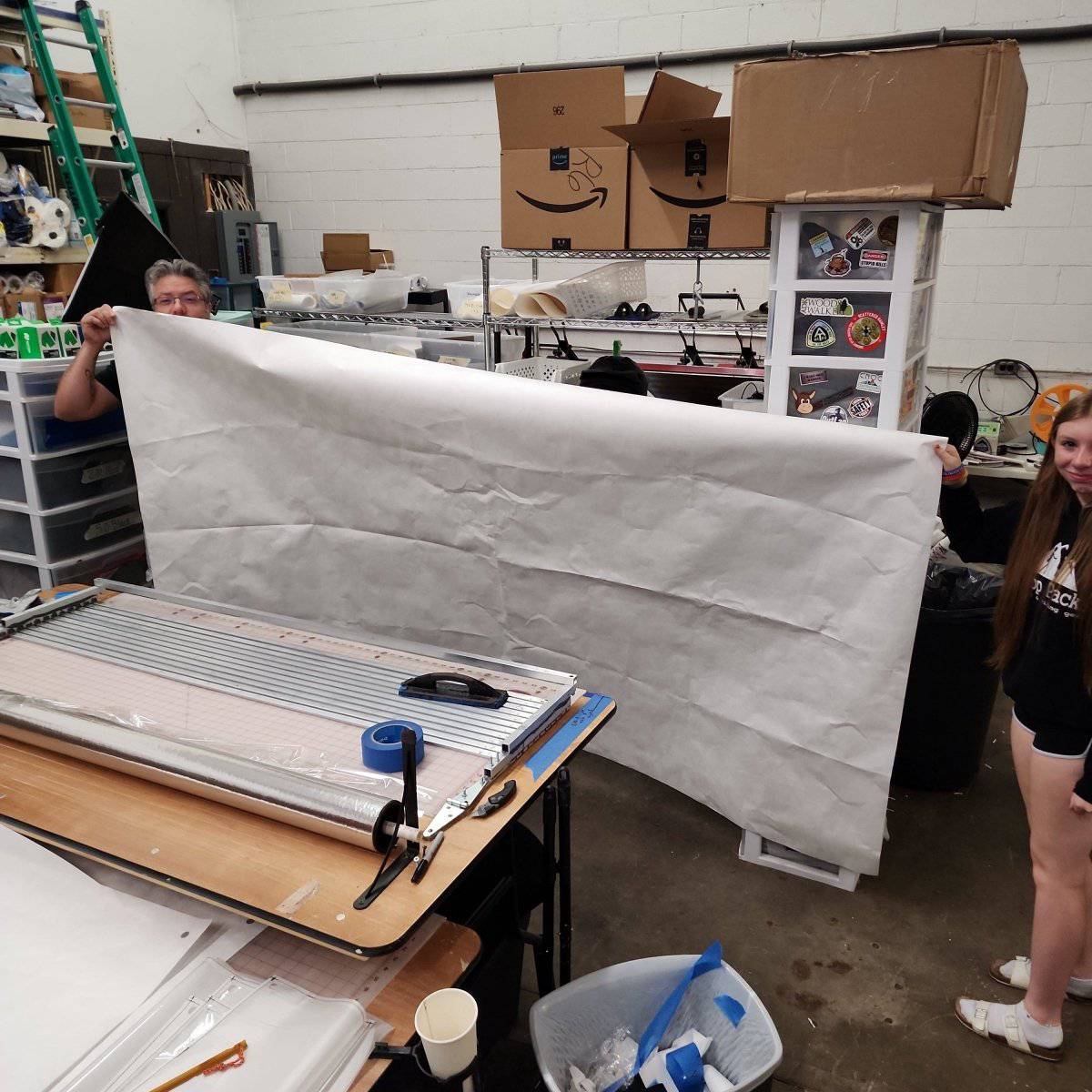 Hilltop Packs LLC
Genuine Tyvek® 1056D fabric from Dupont
SIZE & WEIGHT
Small: 20"x27"  - 0.69oz
Medium: 29"34" - 1.28oz
Large: 37"x58" - 2.74oz
Jumbo: 60"x96" - 7.8oz
SIZE USES
Small: Personal small groundsheet or door mat for laying out gear out at camp. Perfect place to put your shoes on. Small but functional.
Medium: Same use as our small but more room for more gear.
Large: Perfect for larger camp setups with multiple people and more gear.
Jumbo: This is your DIY size. This is the size you want for tent footprints or ground sheets for any 2 person tent or smaller. You should cut this sheet down just a few inches smaller than your tent so that it doesn't catch any rain.

Note About Holes Cut Into Corners
Holes are cut into the corners of the small, medium and large groundsheets. The jumbo does not have any precut holes. These holes are perfect for staking out sheets when needed. These holes are NOT reinforced to keep weight down. Not intended to be hung as tarp from these holes. Ground use only.
ABOUT OUR TYVEK® SHEETS
Our sheets come unbranded without any printing. Tyvek has long been used as a relatively inexpensive material for things like groundsheets. It's resistant to mold, mildew, and dust particles while also being hard to rip or tear. Spunbonded Fabric weight ~1.62oz/yd 2 (55 gsm)

CUSTOM PRINTED GROUNDSHEETS?
Yep, we make those too. Go here
groundsheet ground sheet mat doormat footprint foot print tent porch
60 Day Return Policy

Buy with confidence. Bought an item that doesn't fit your needs? Maybe you ordered the wrong size? Return it for a full refund within 60 days (Buyer pays shipping). See our full warranty and return policy here
Current Lead Times

Follow this link for current lead times here