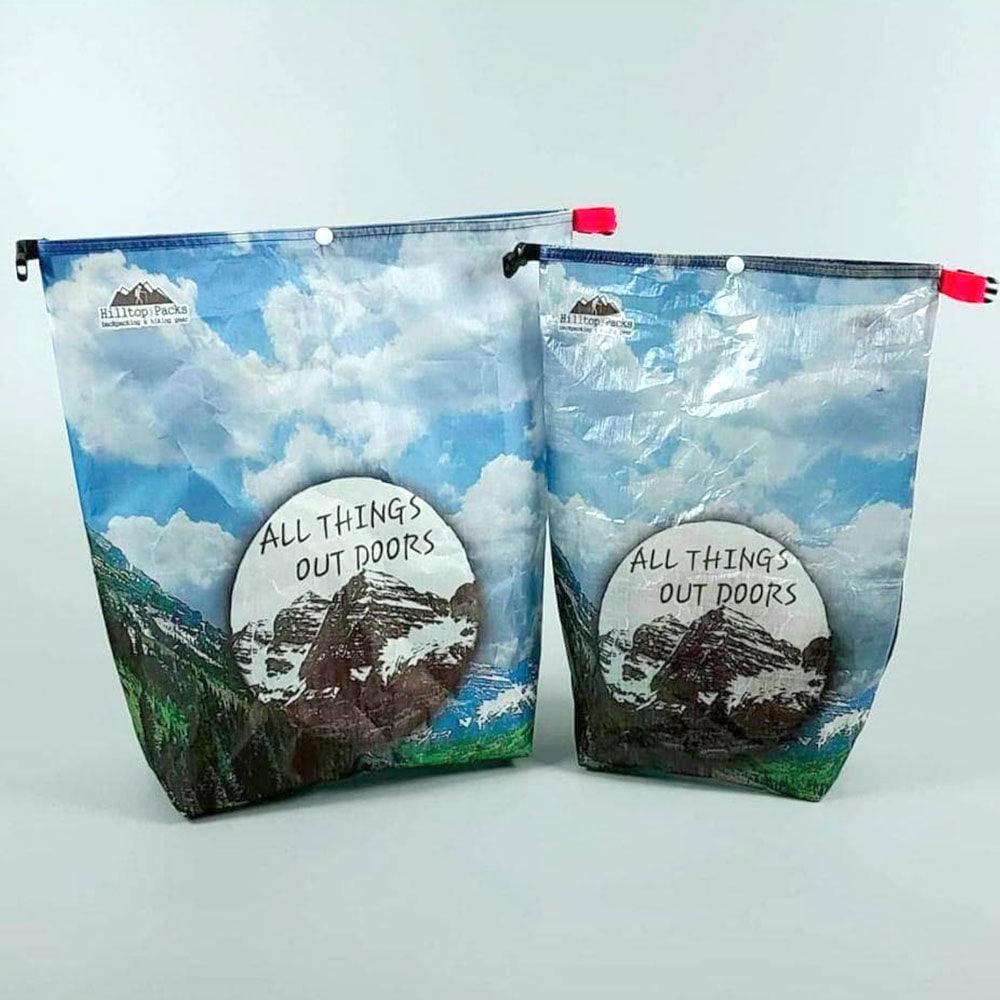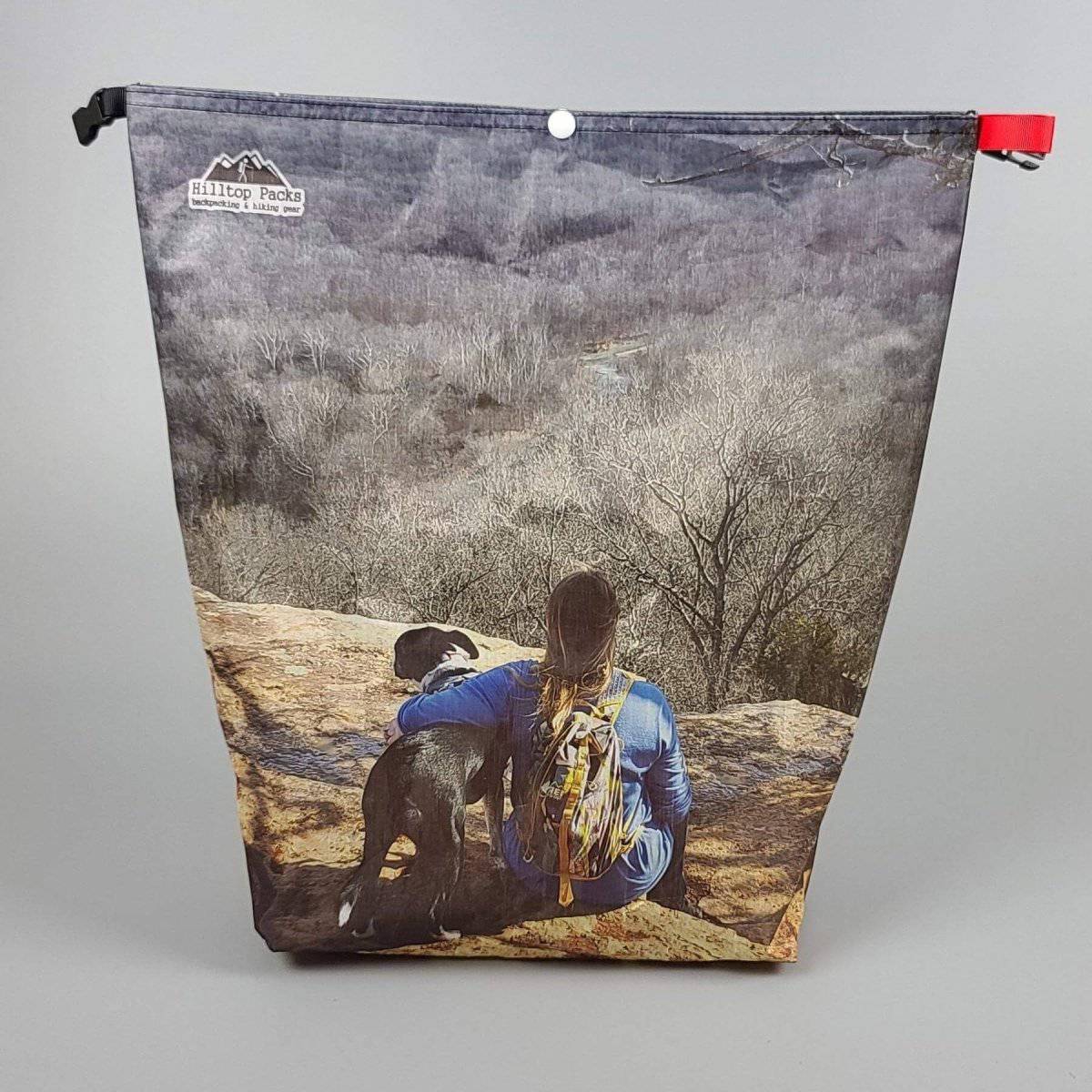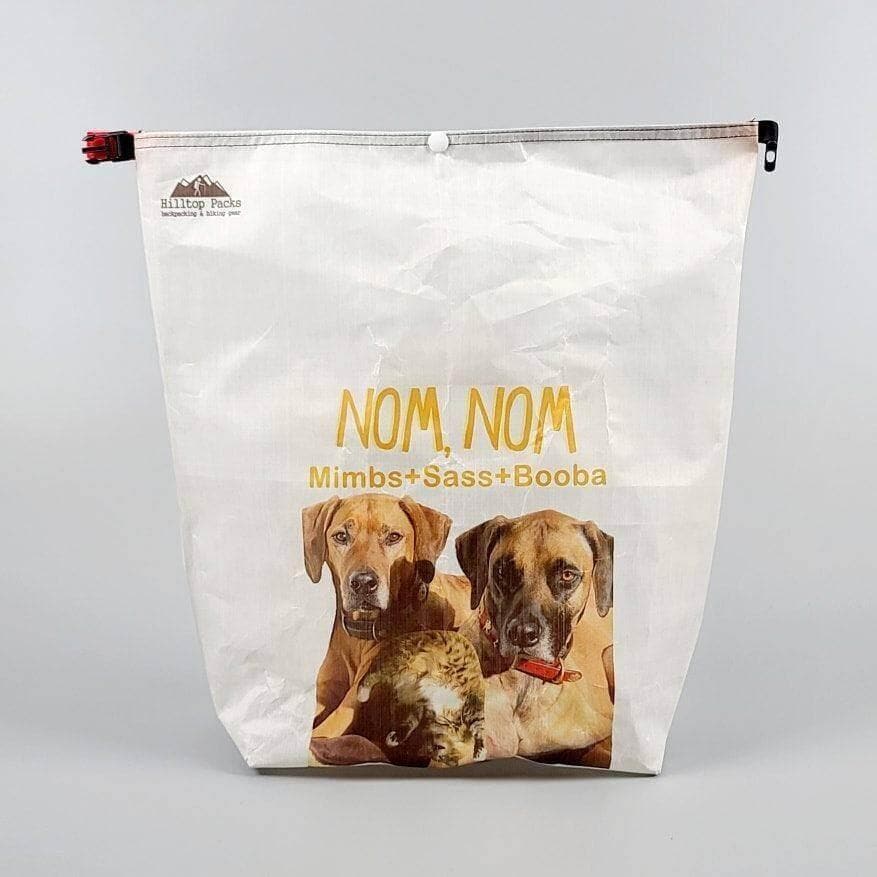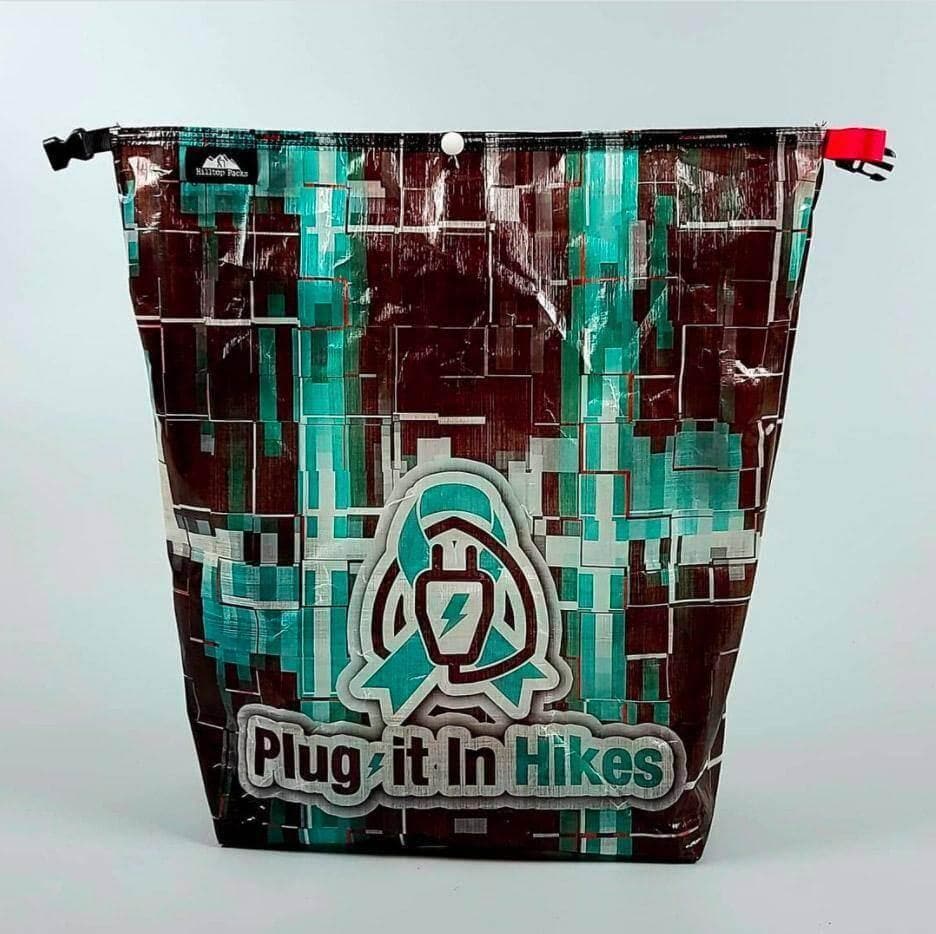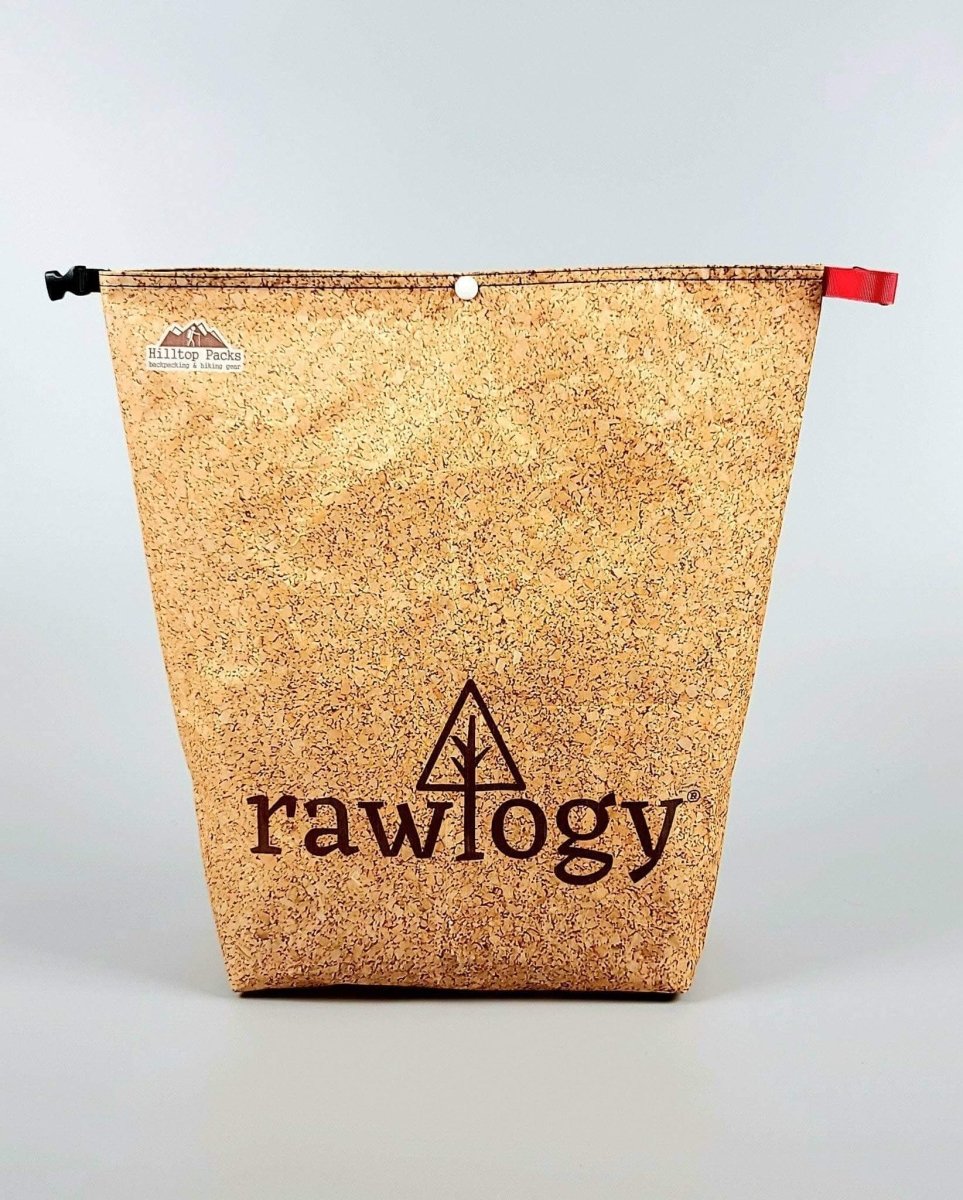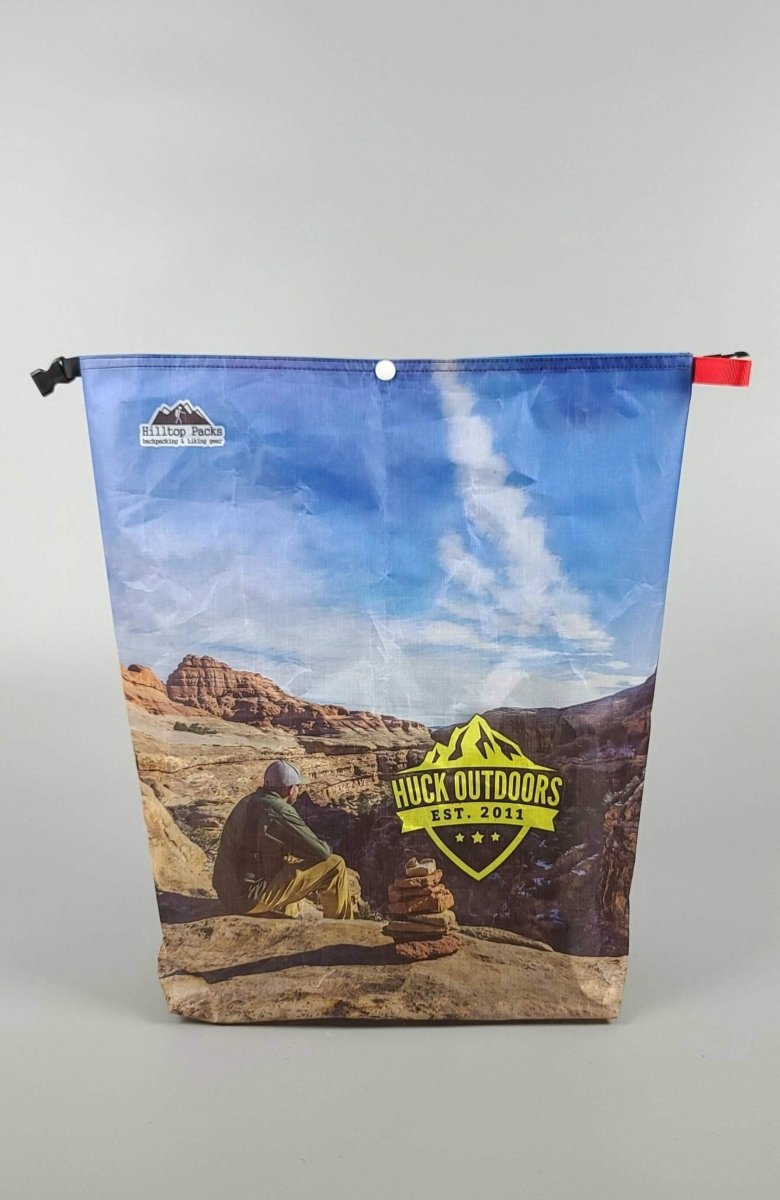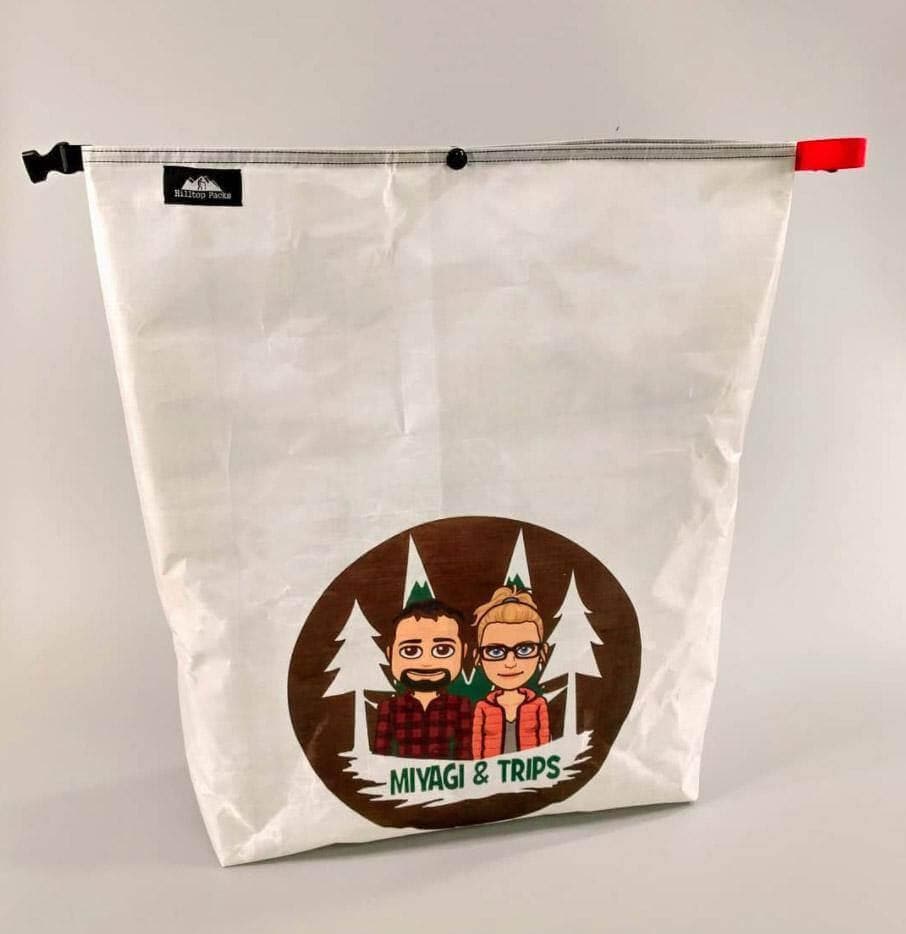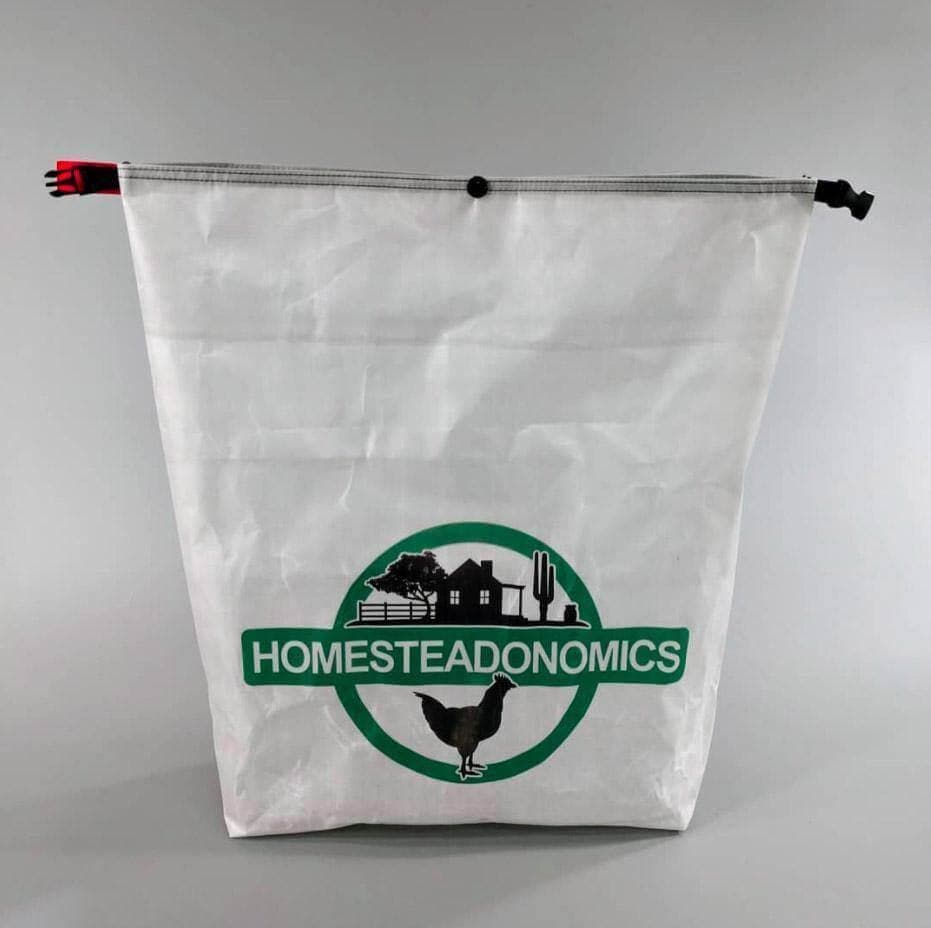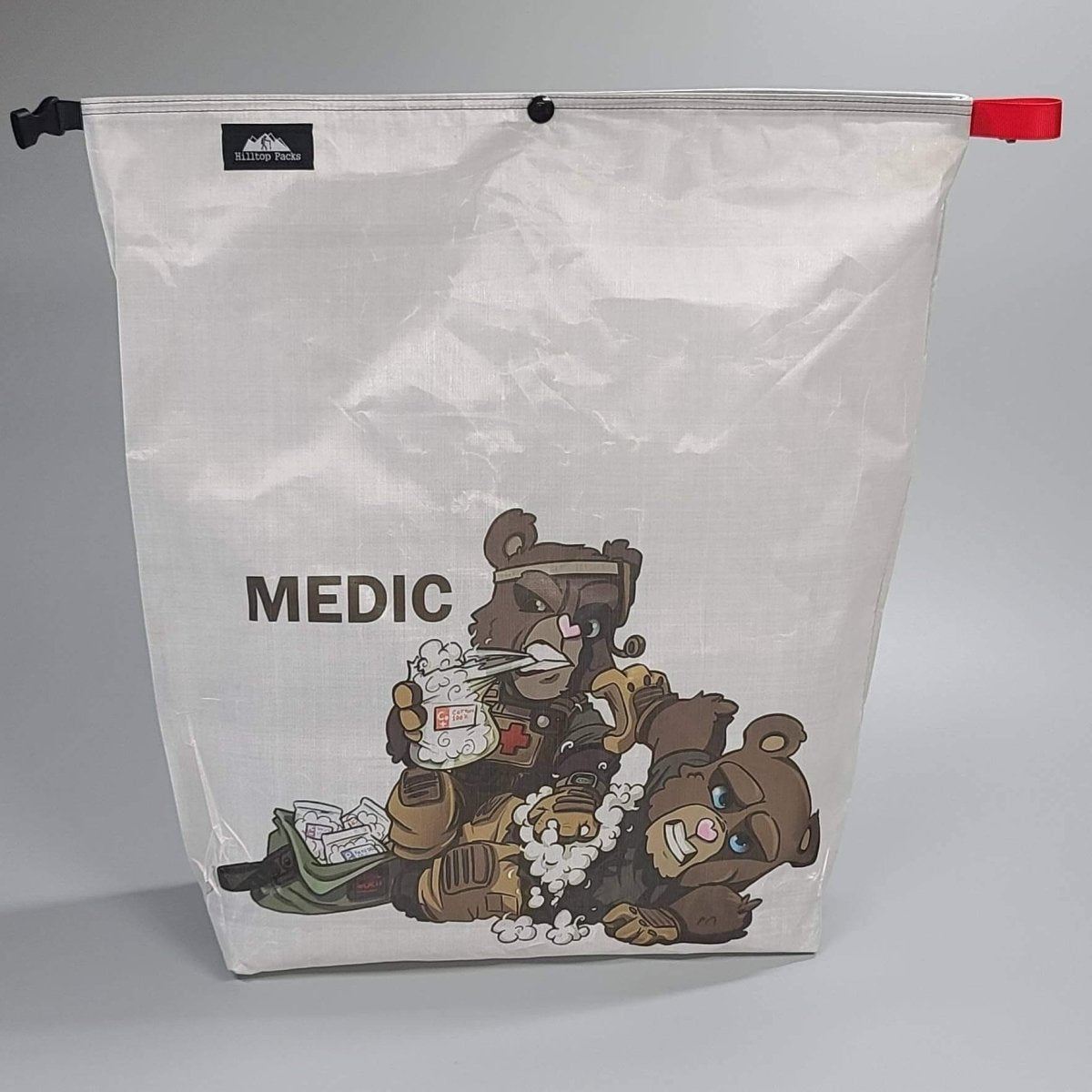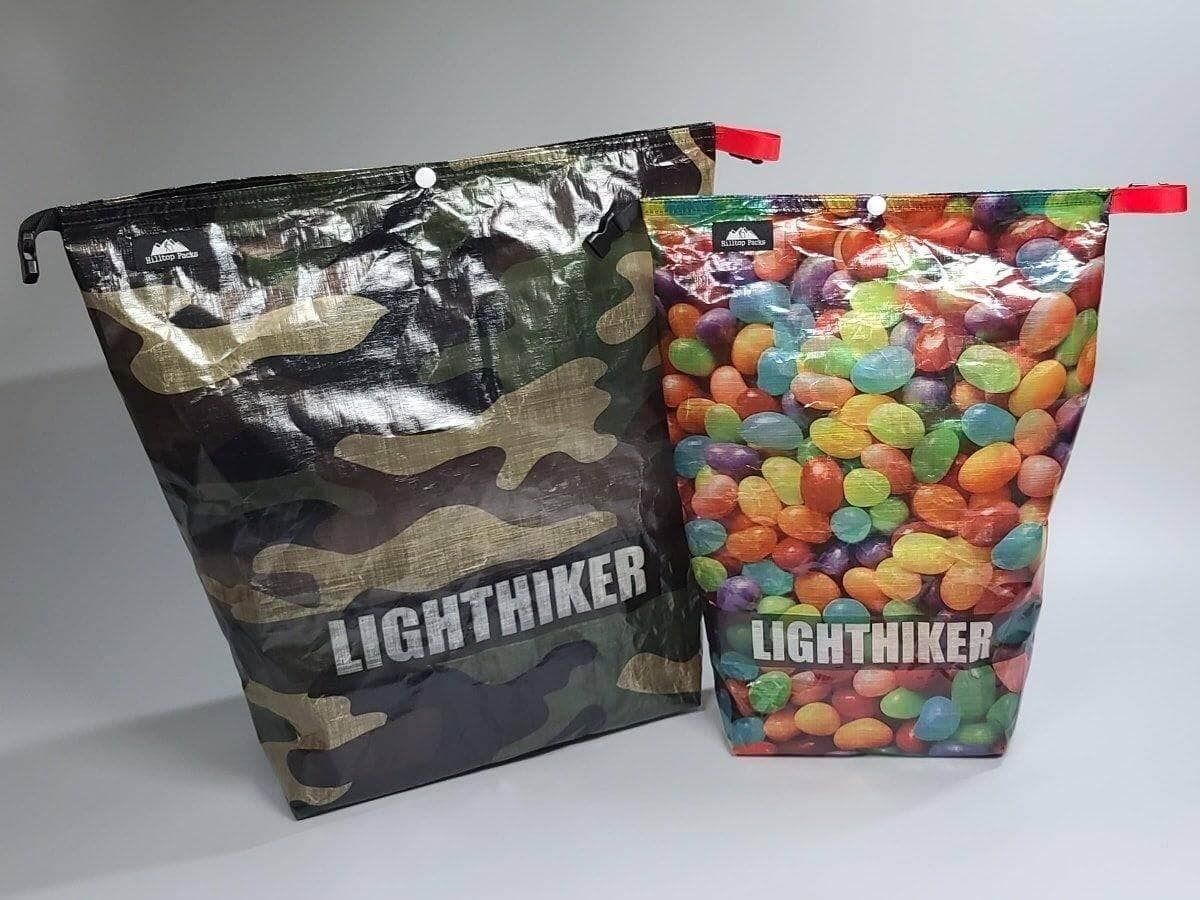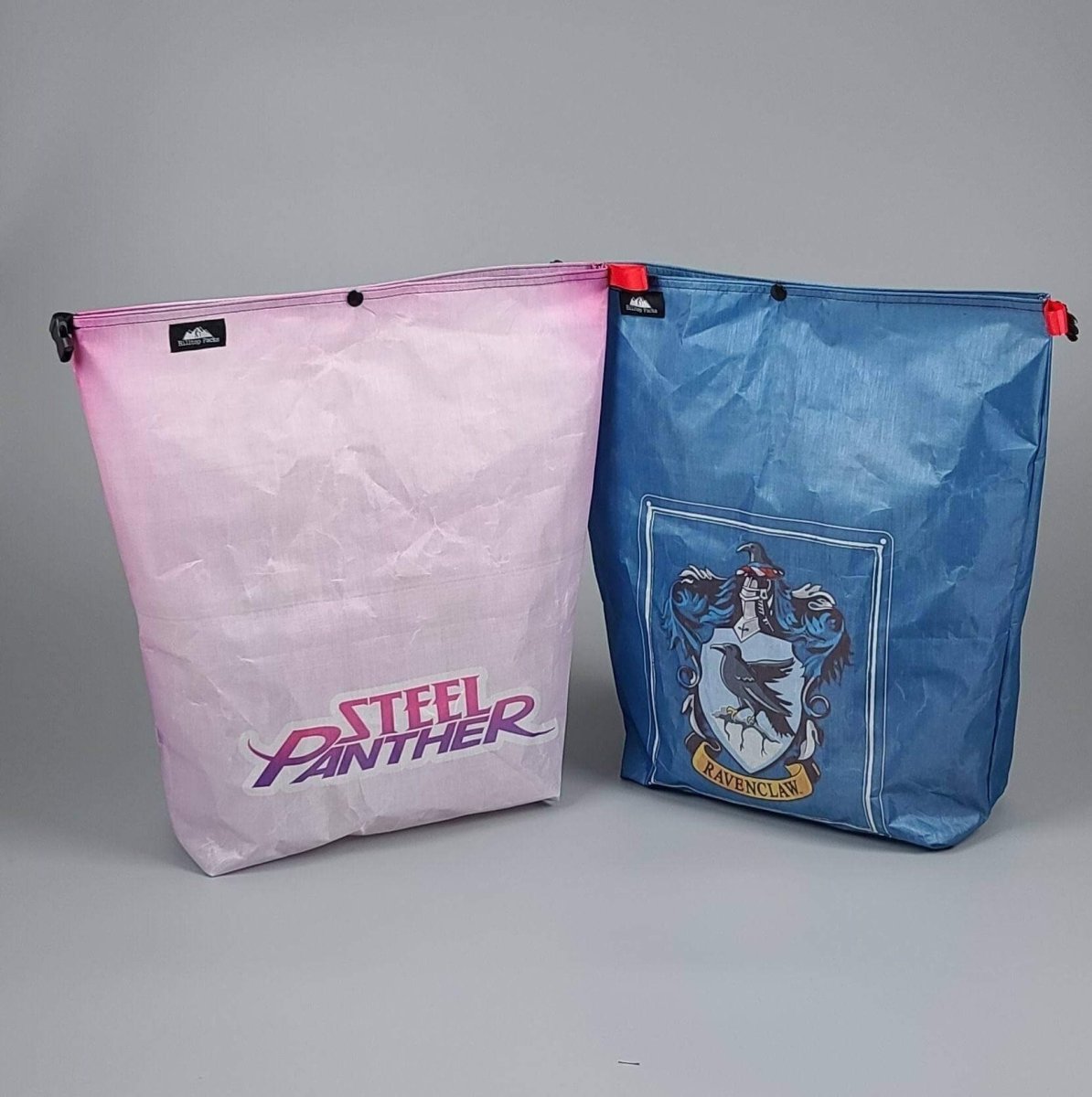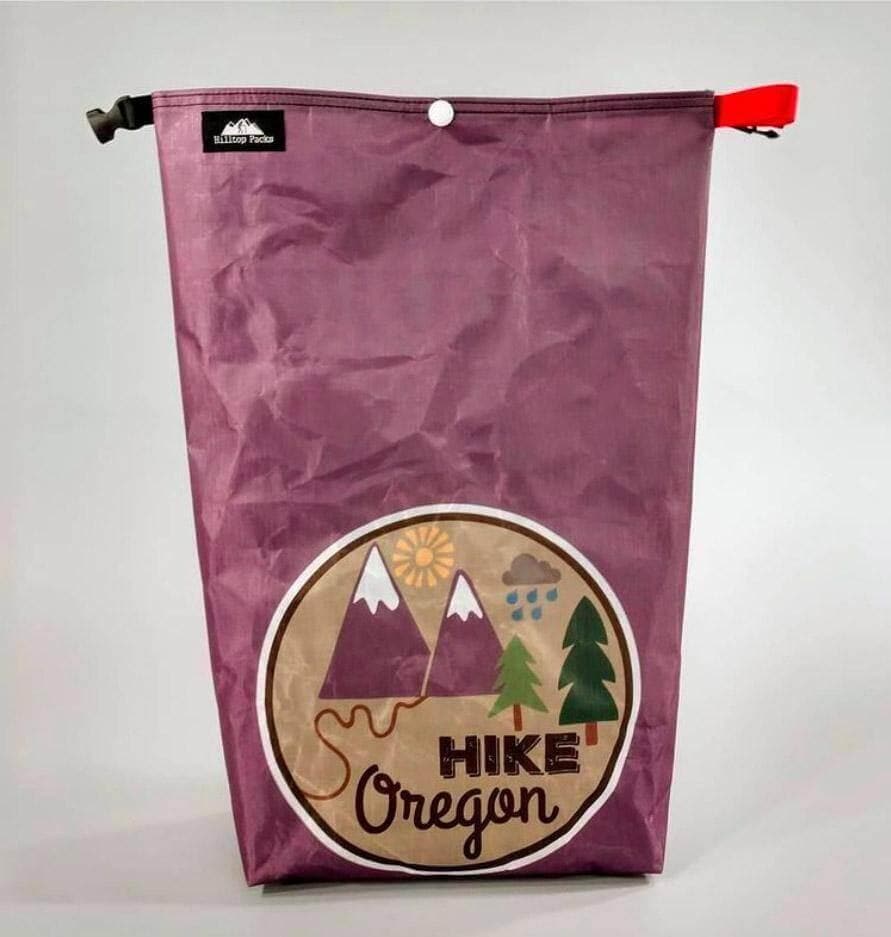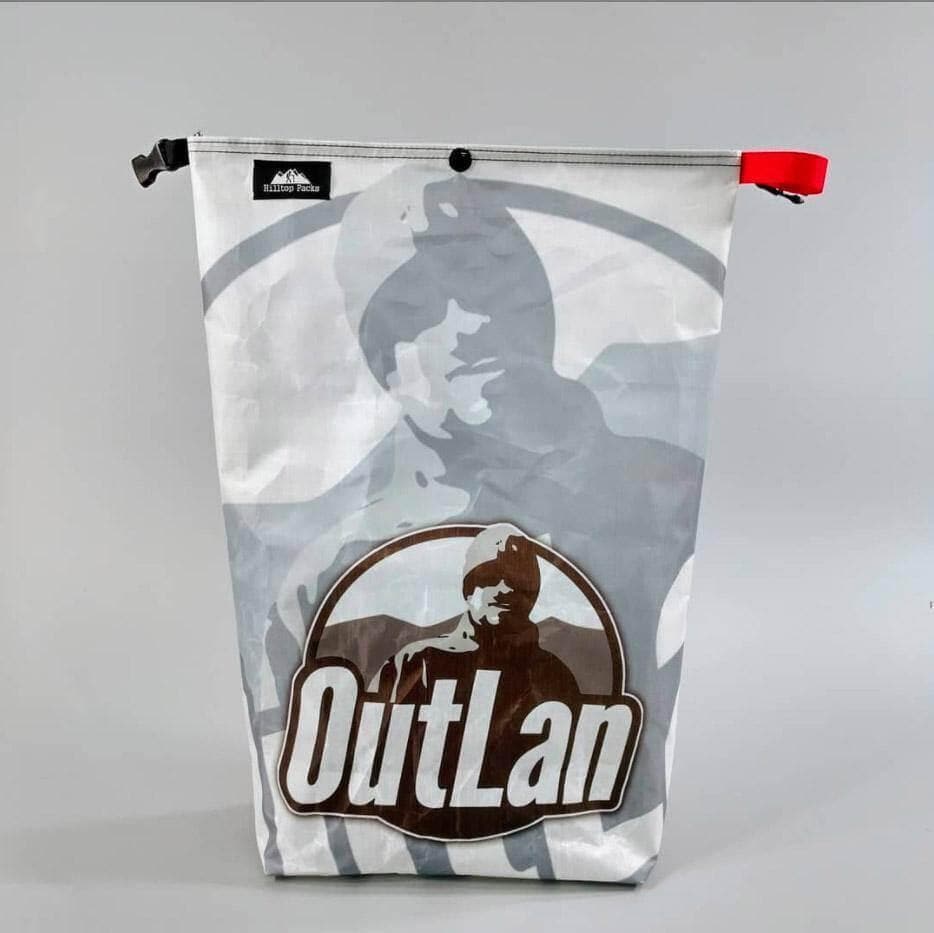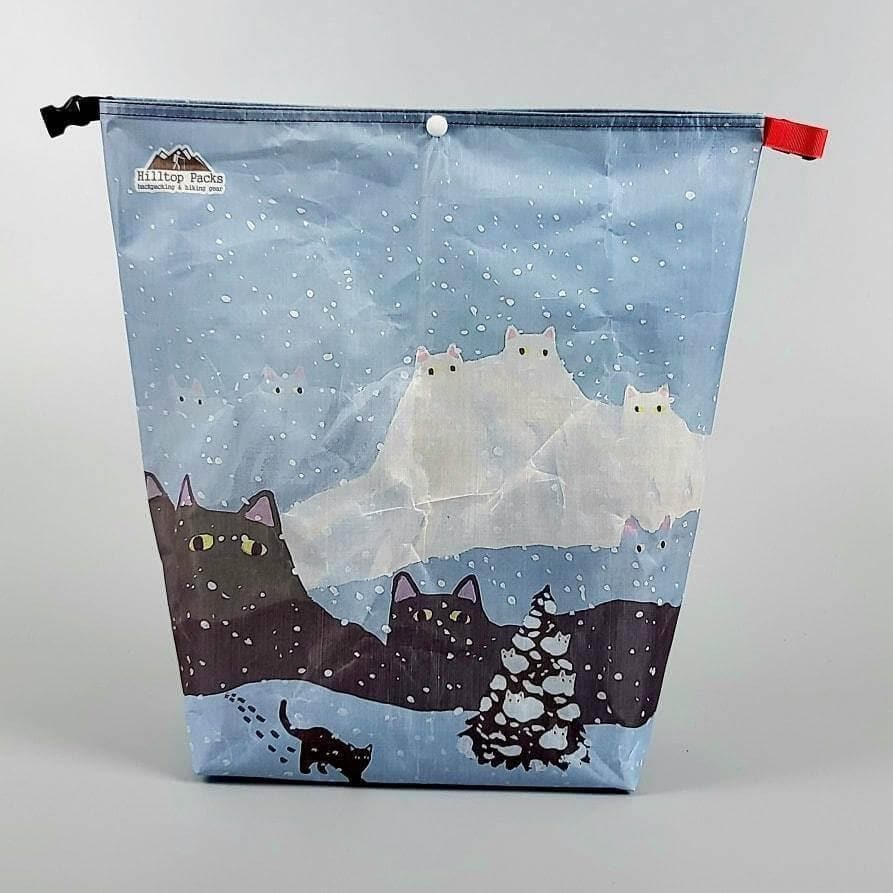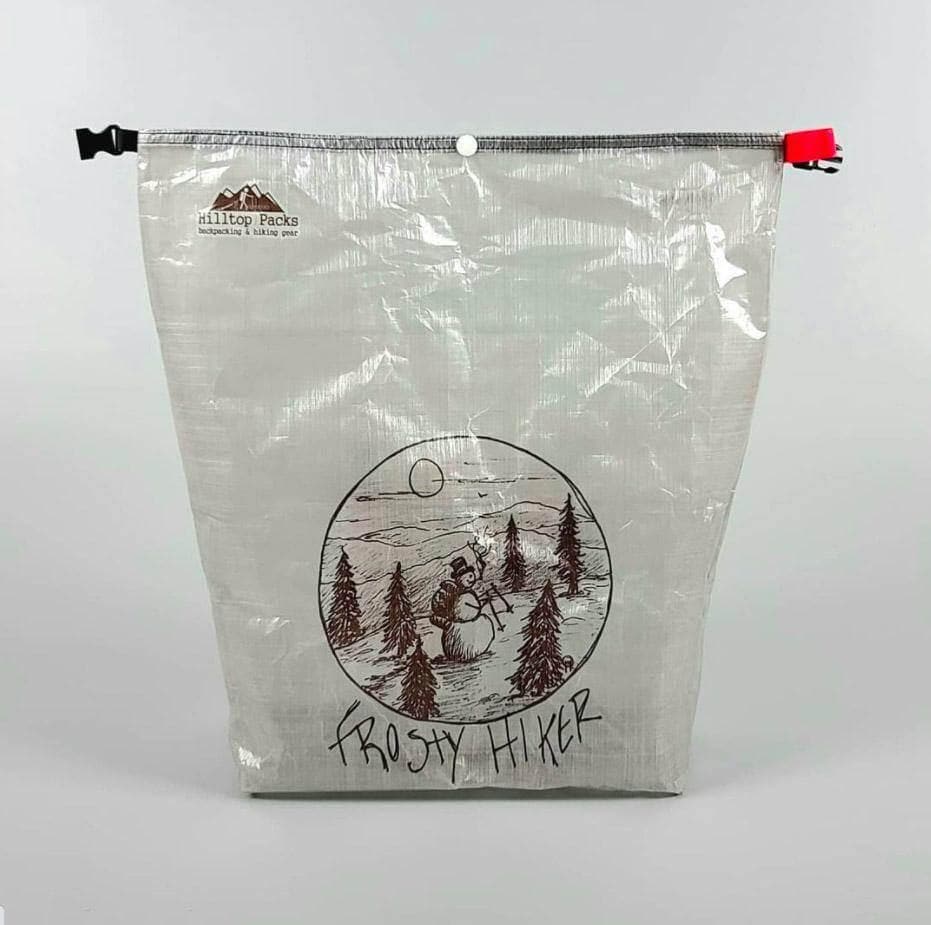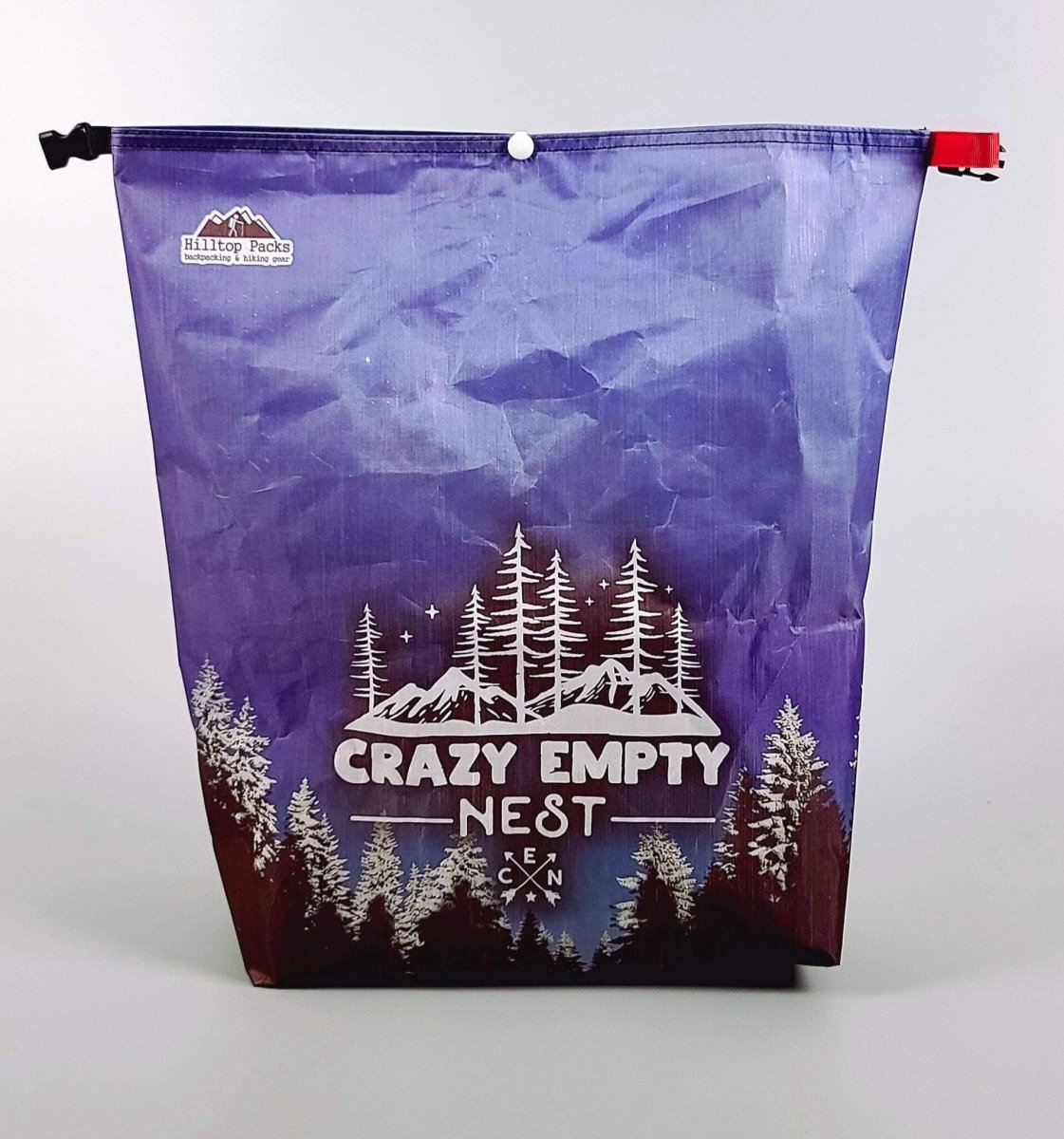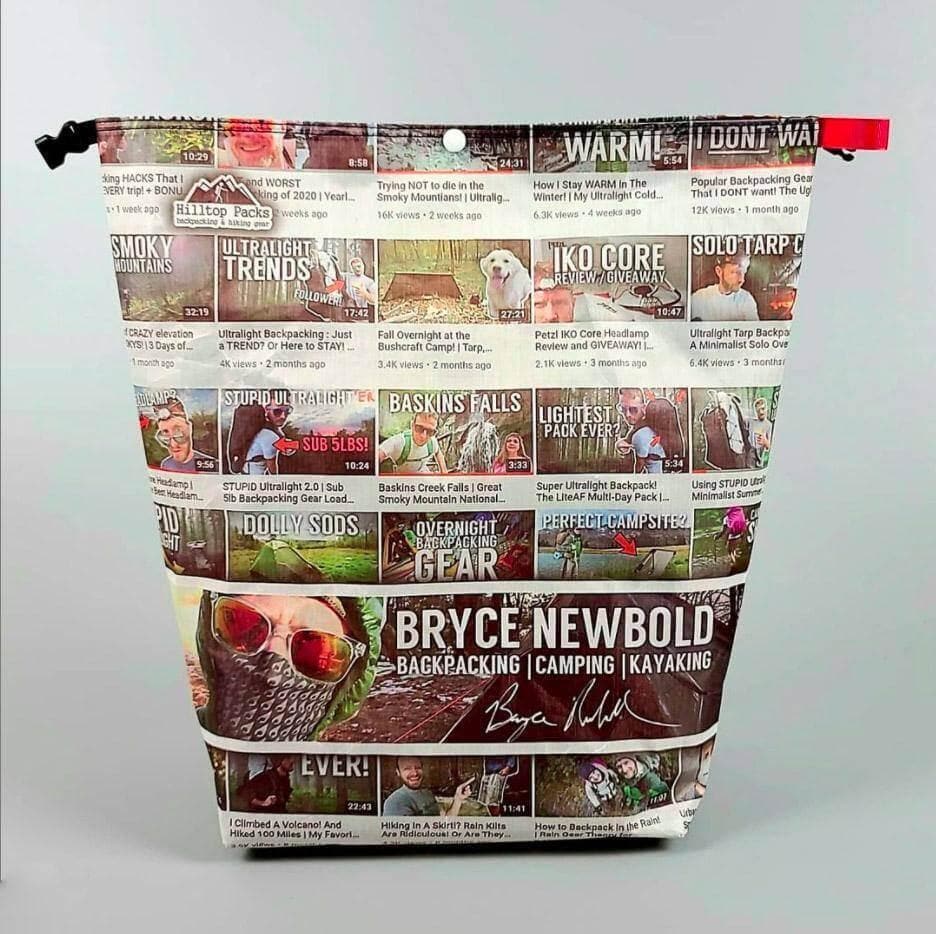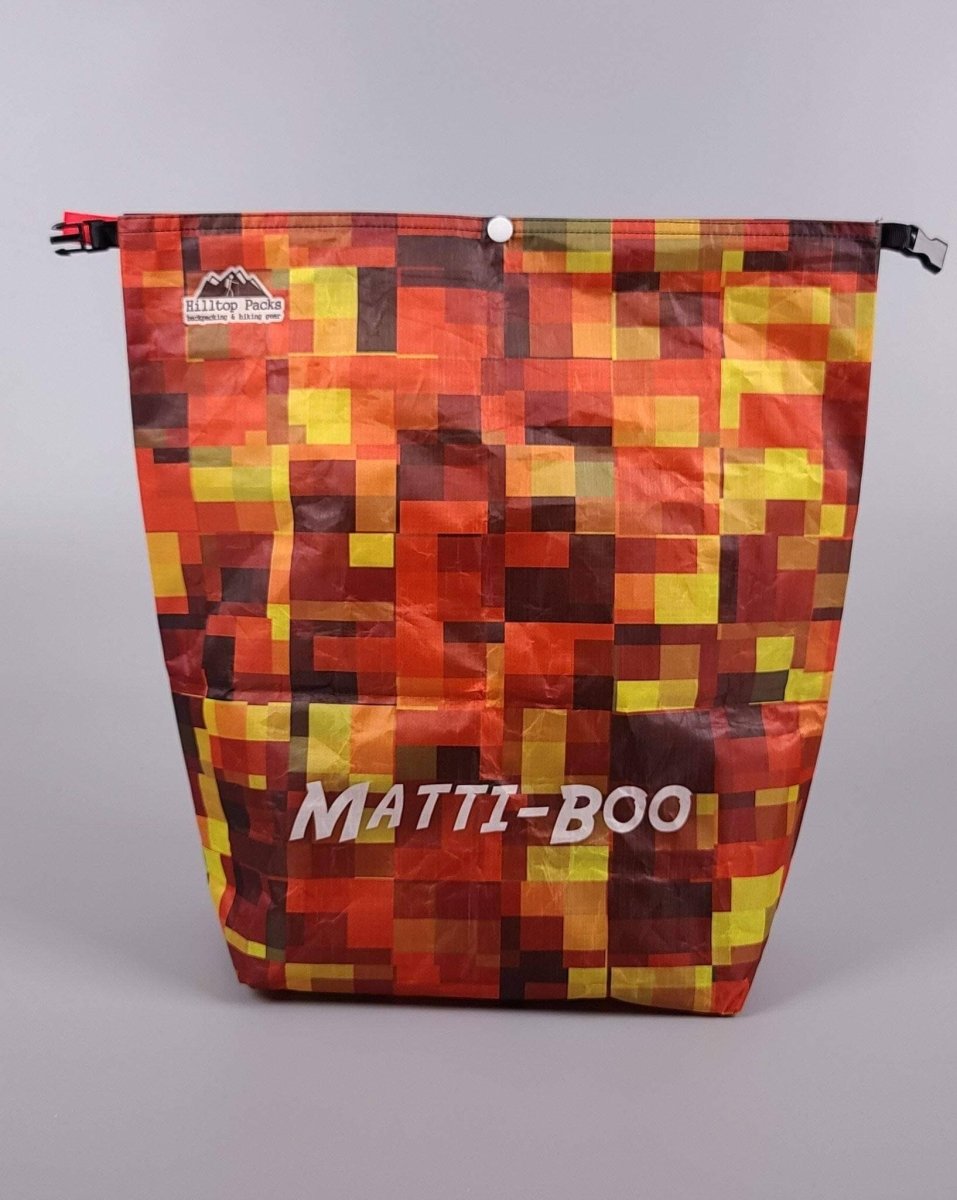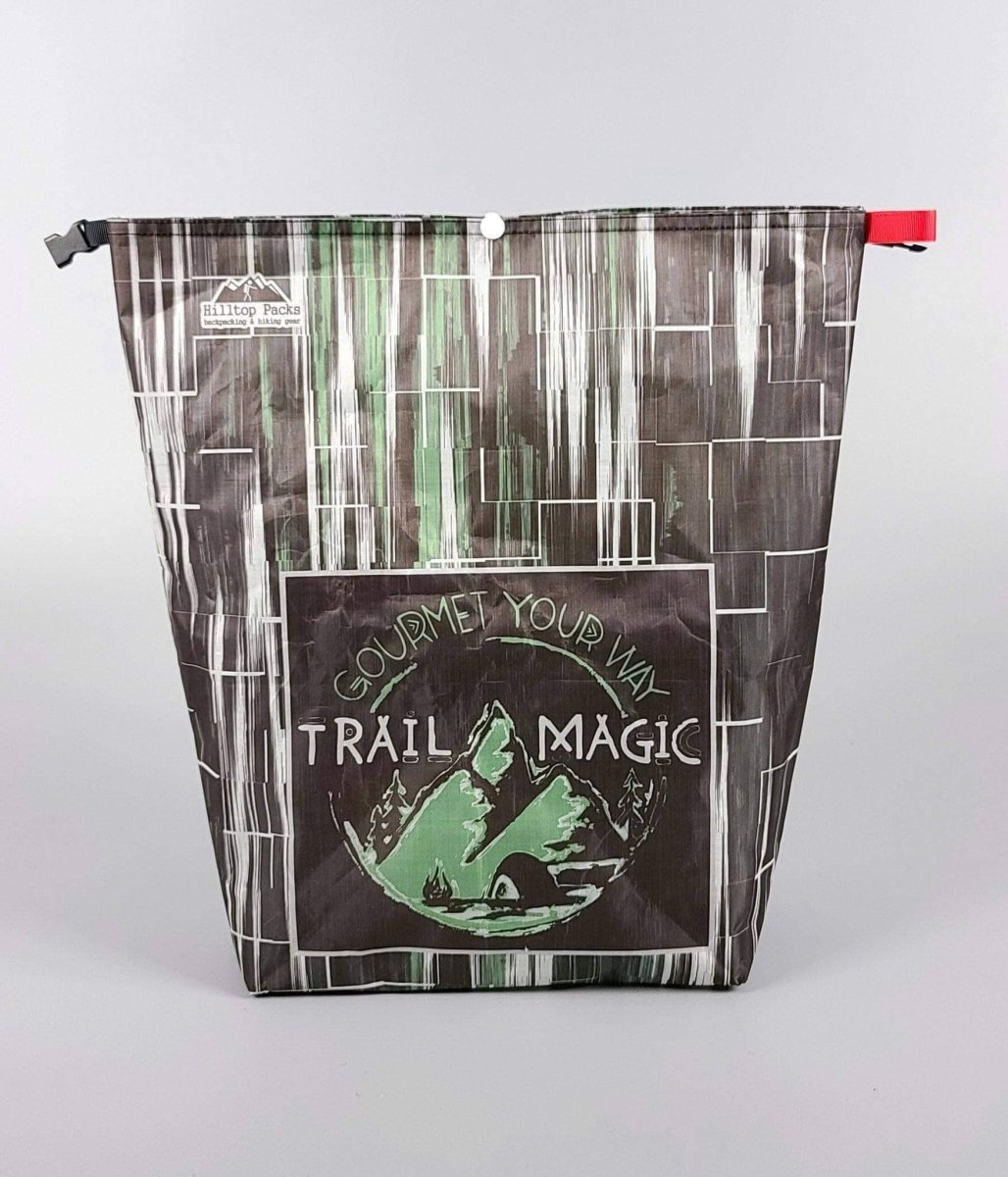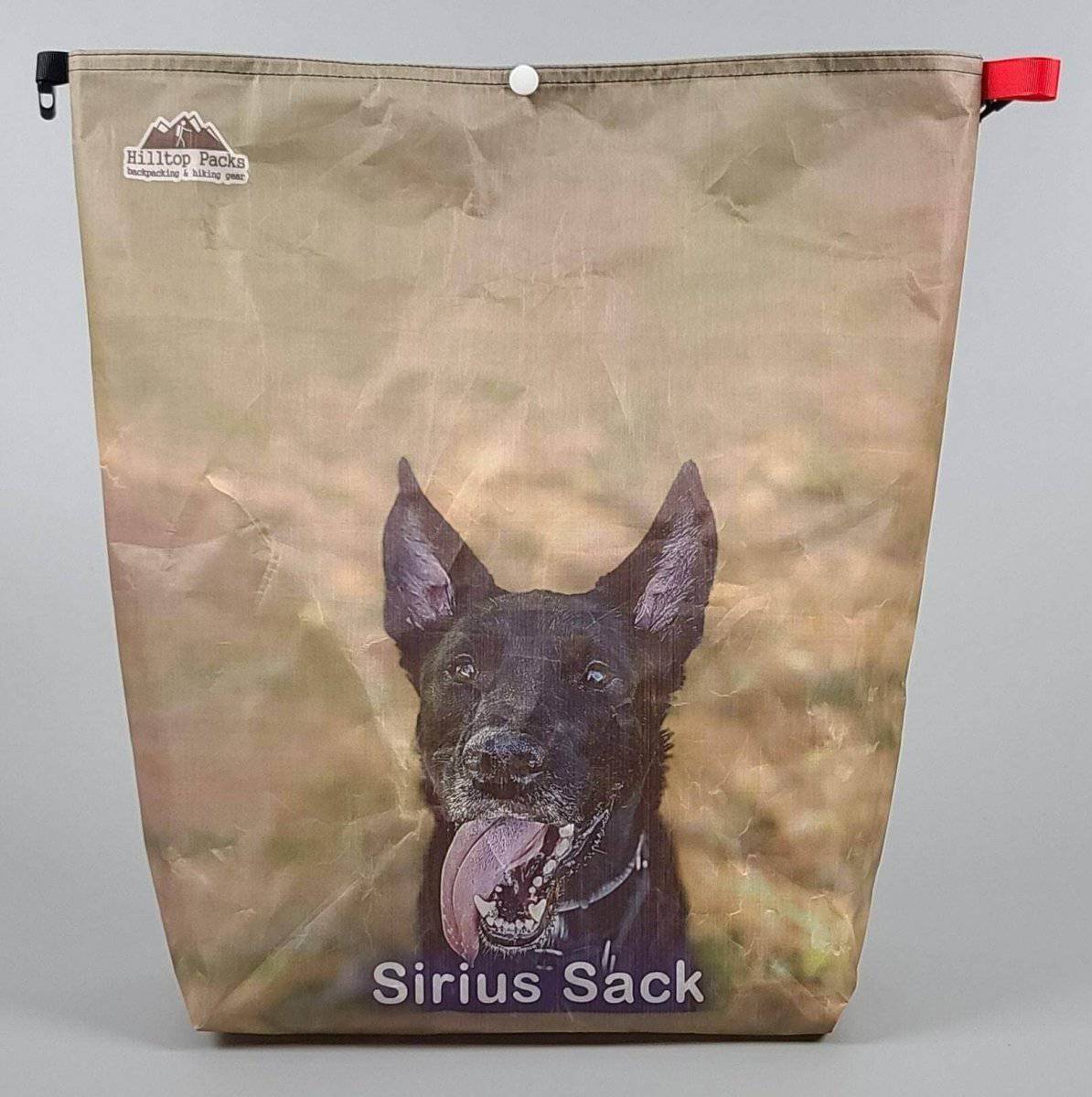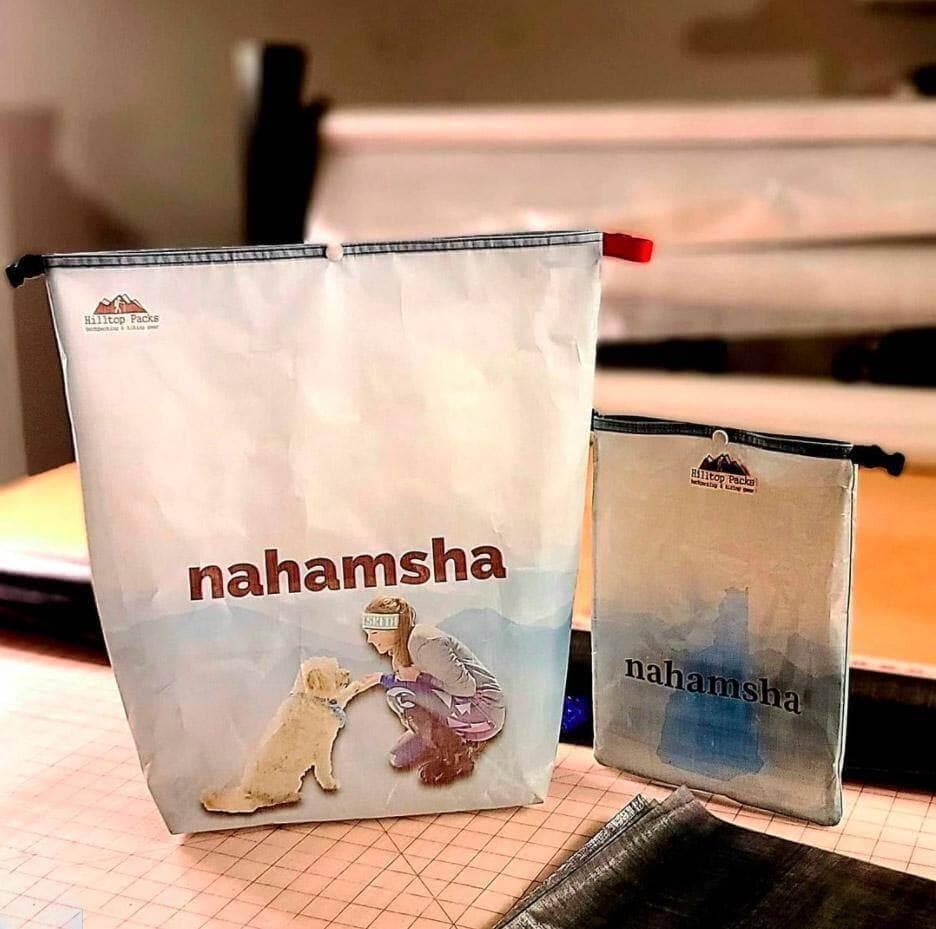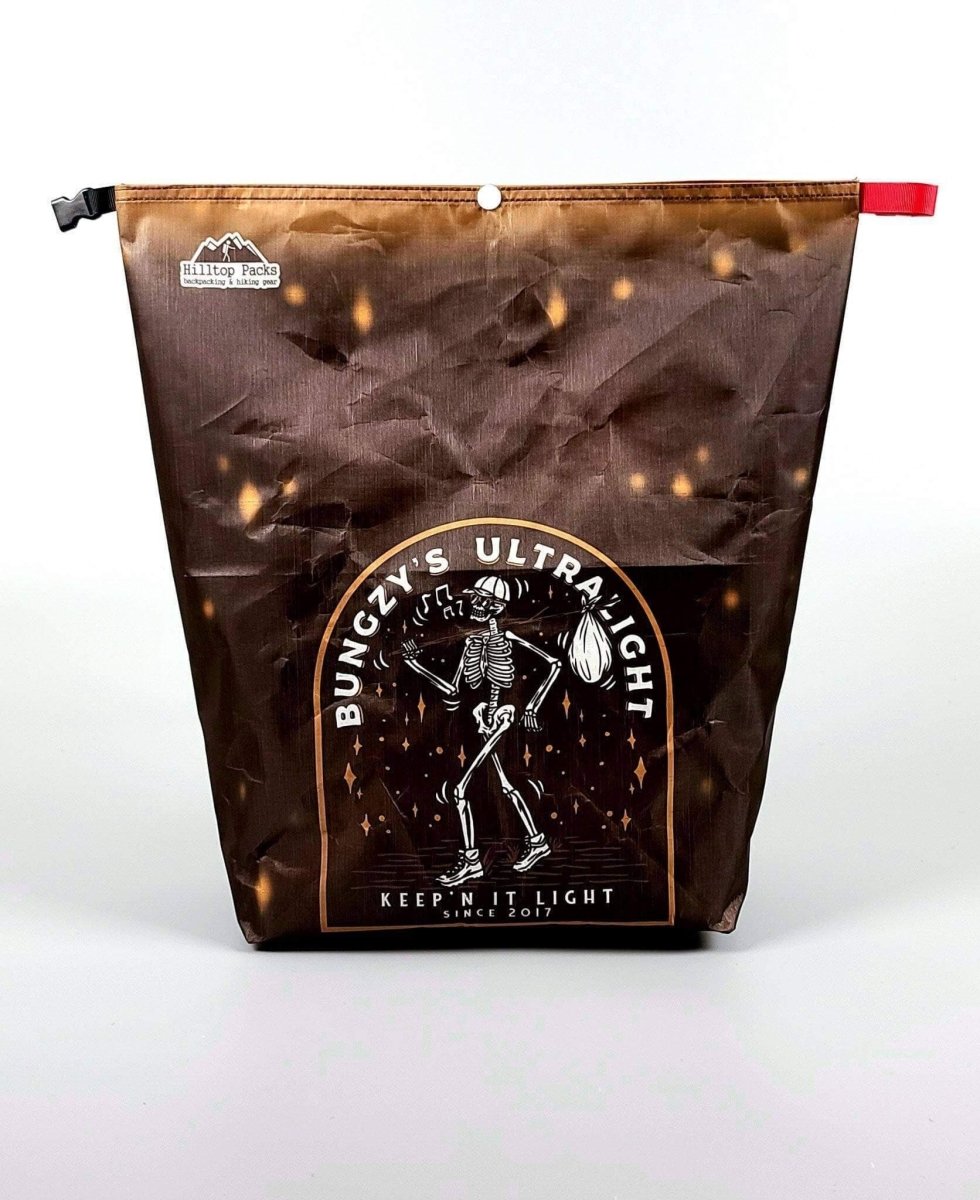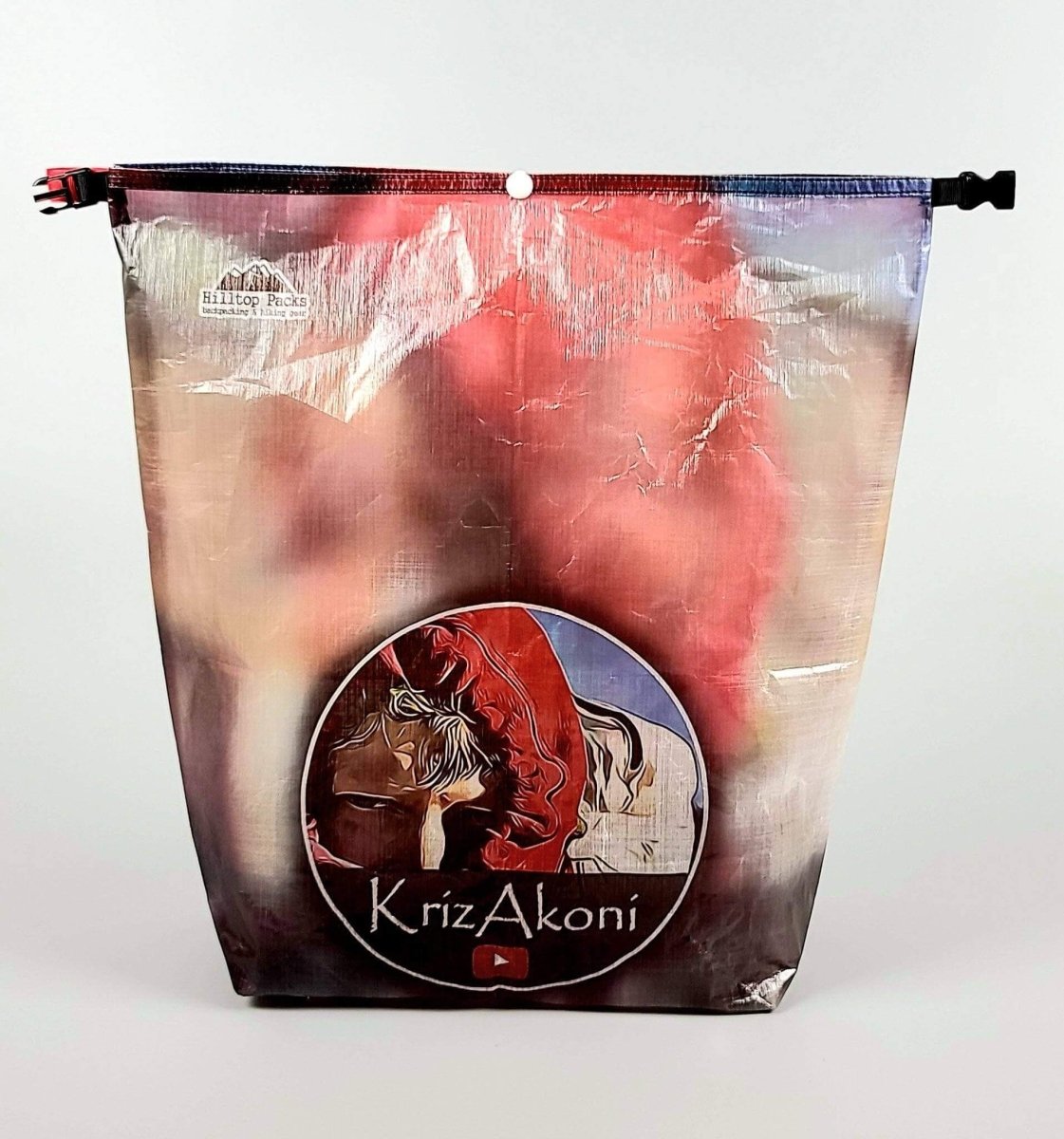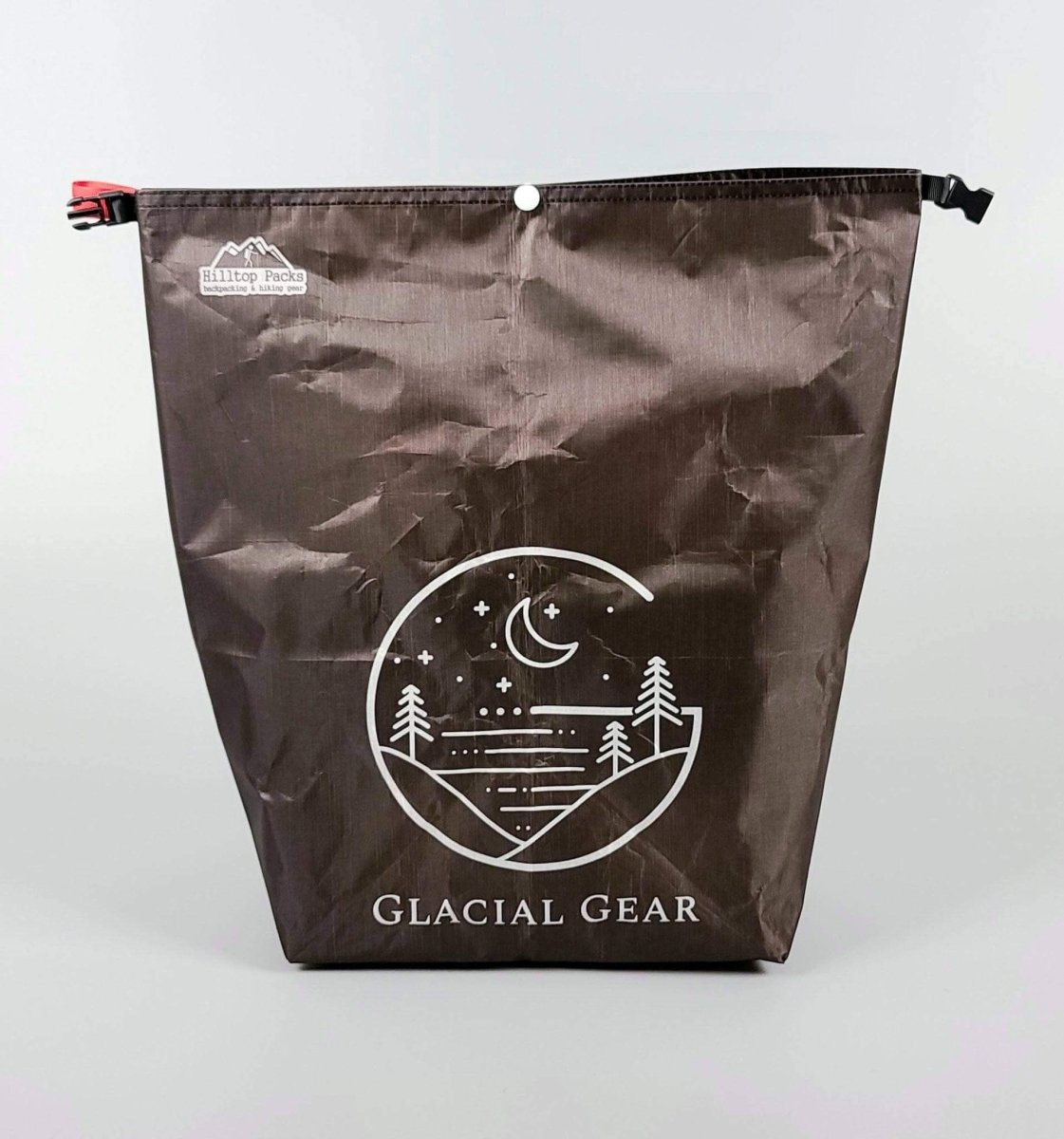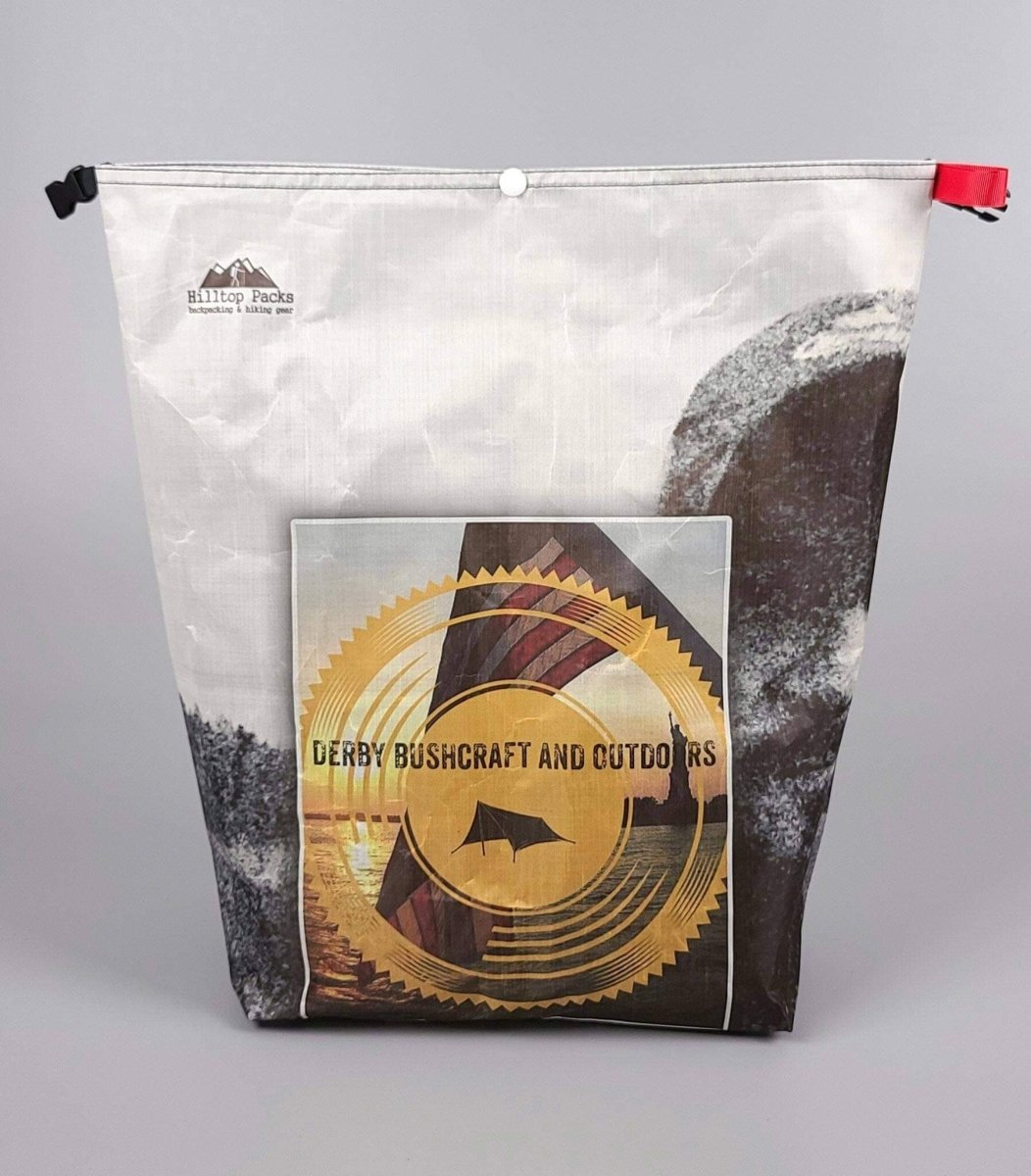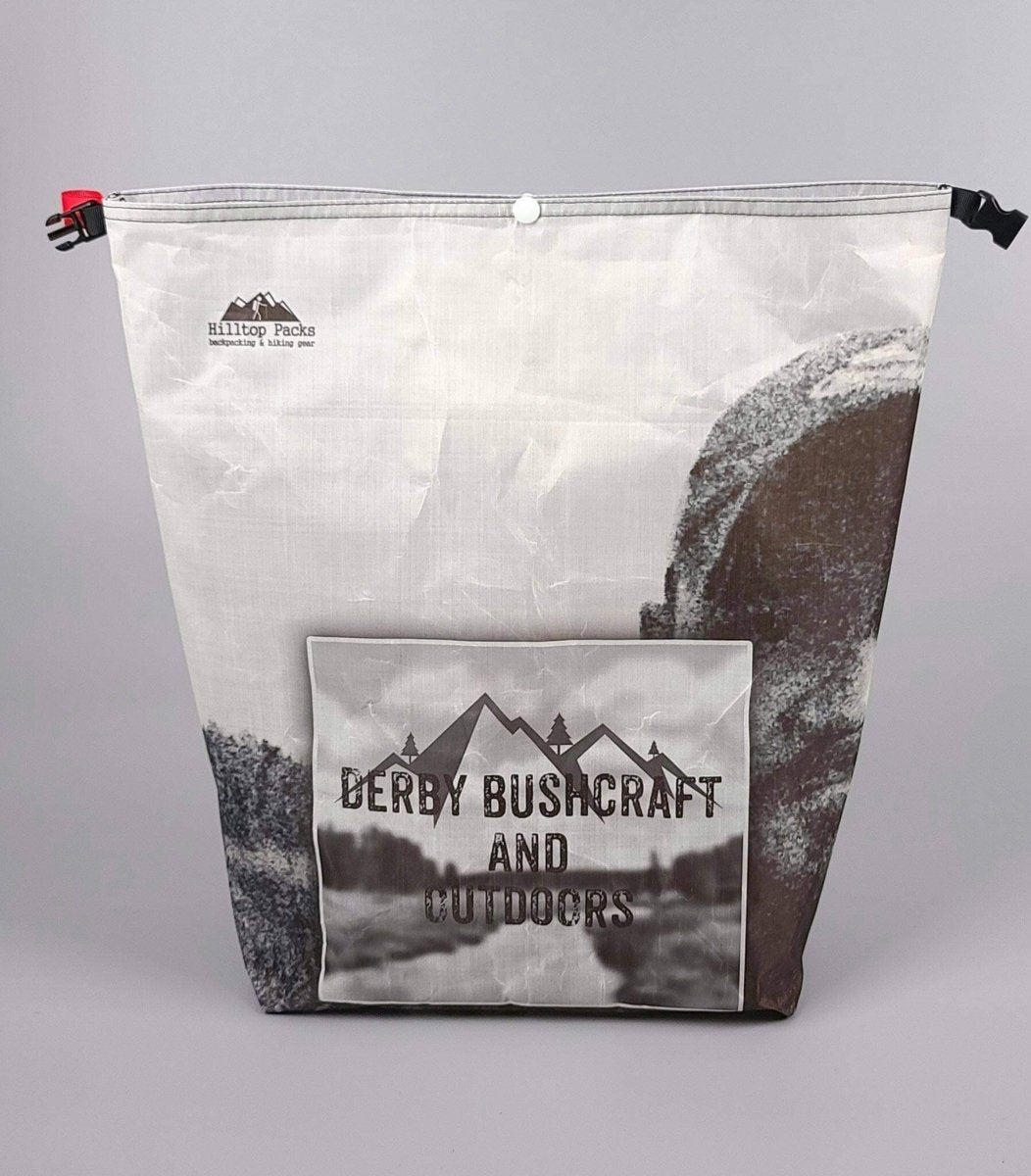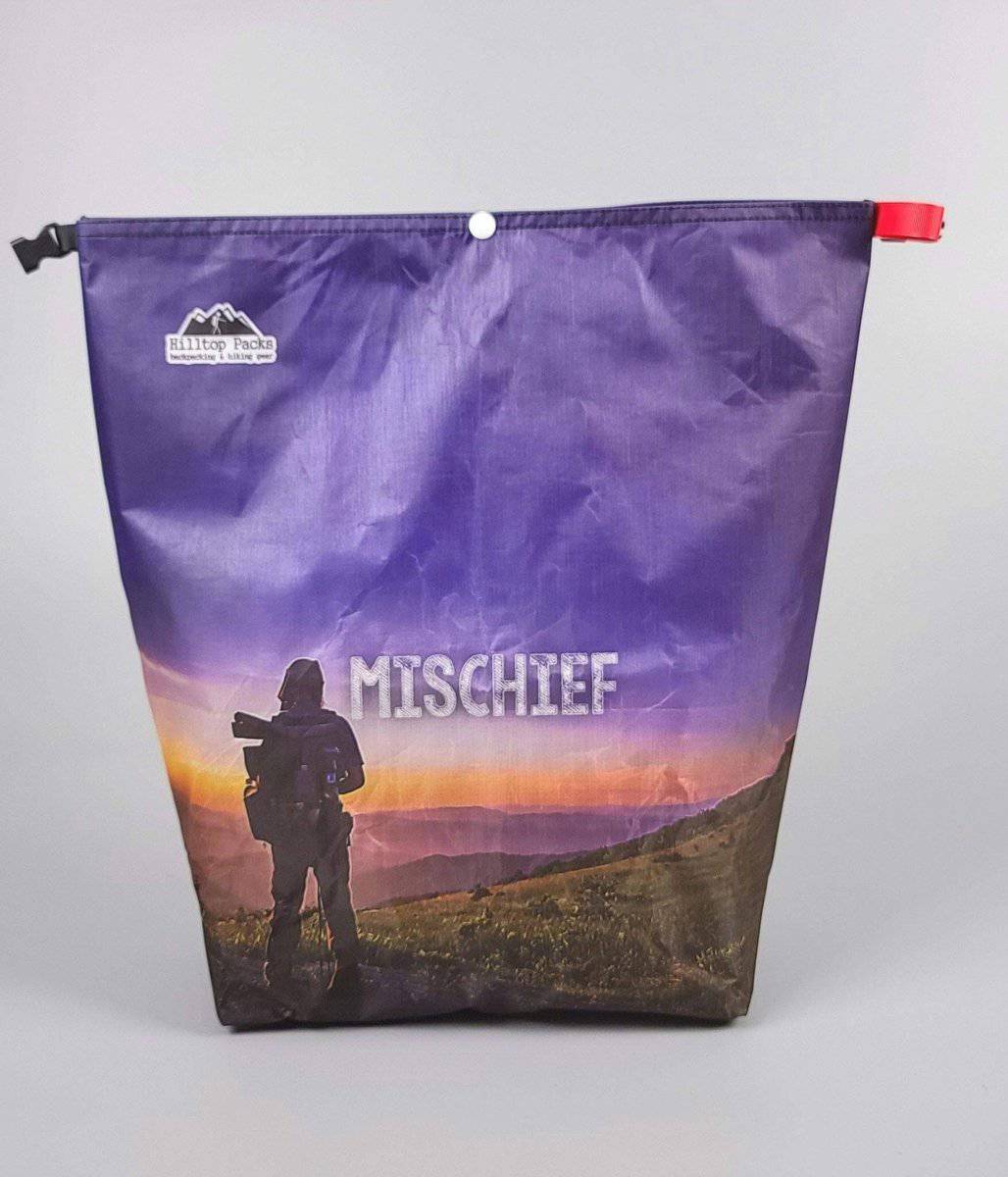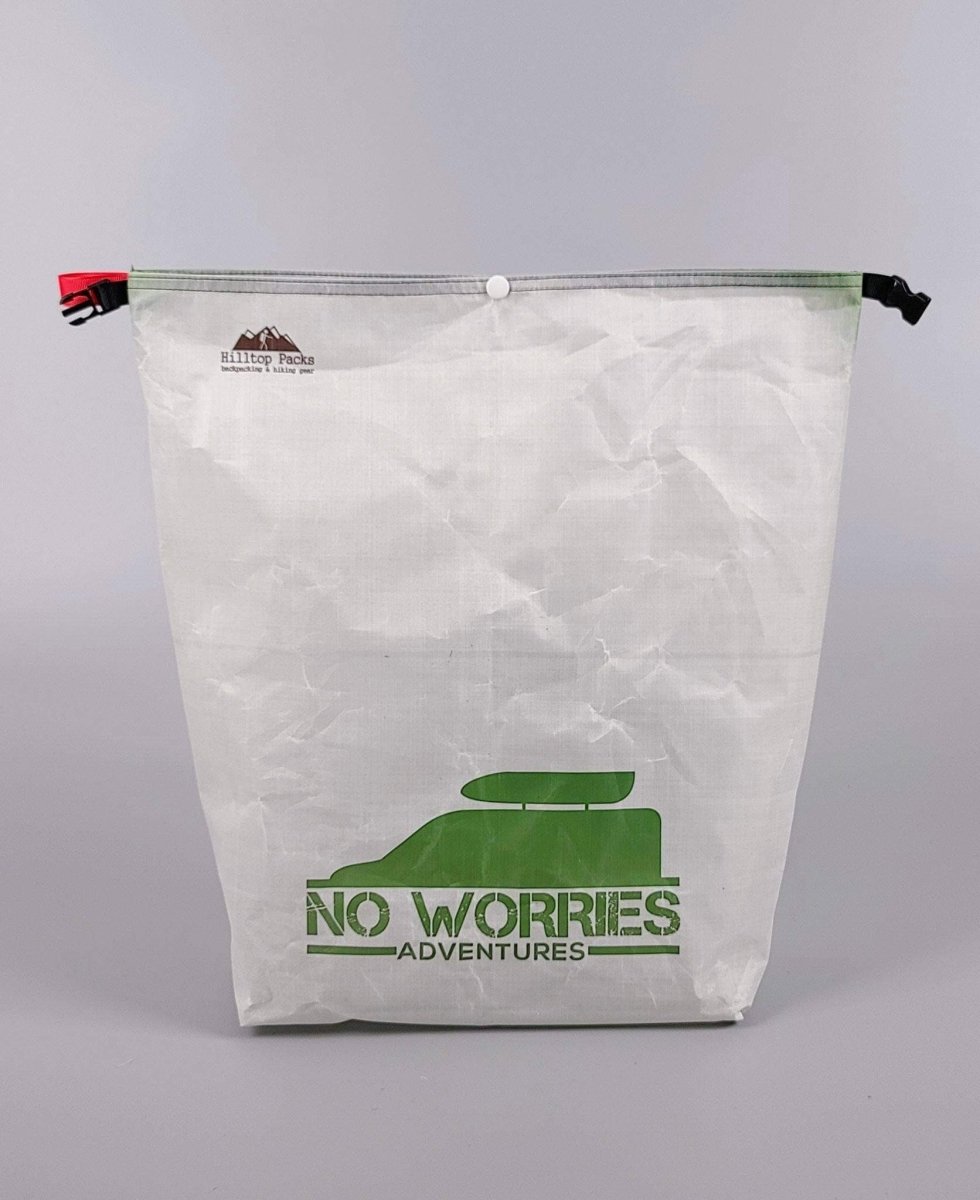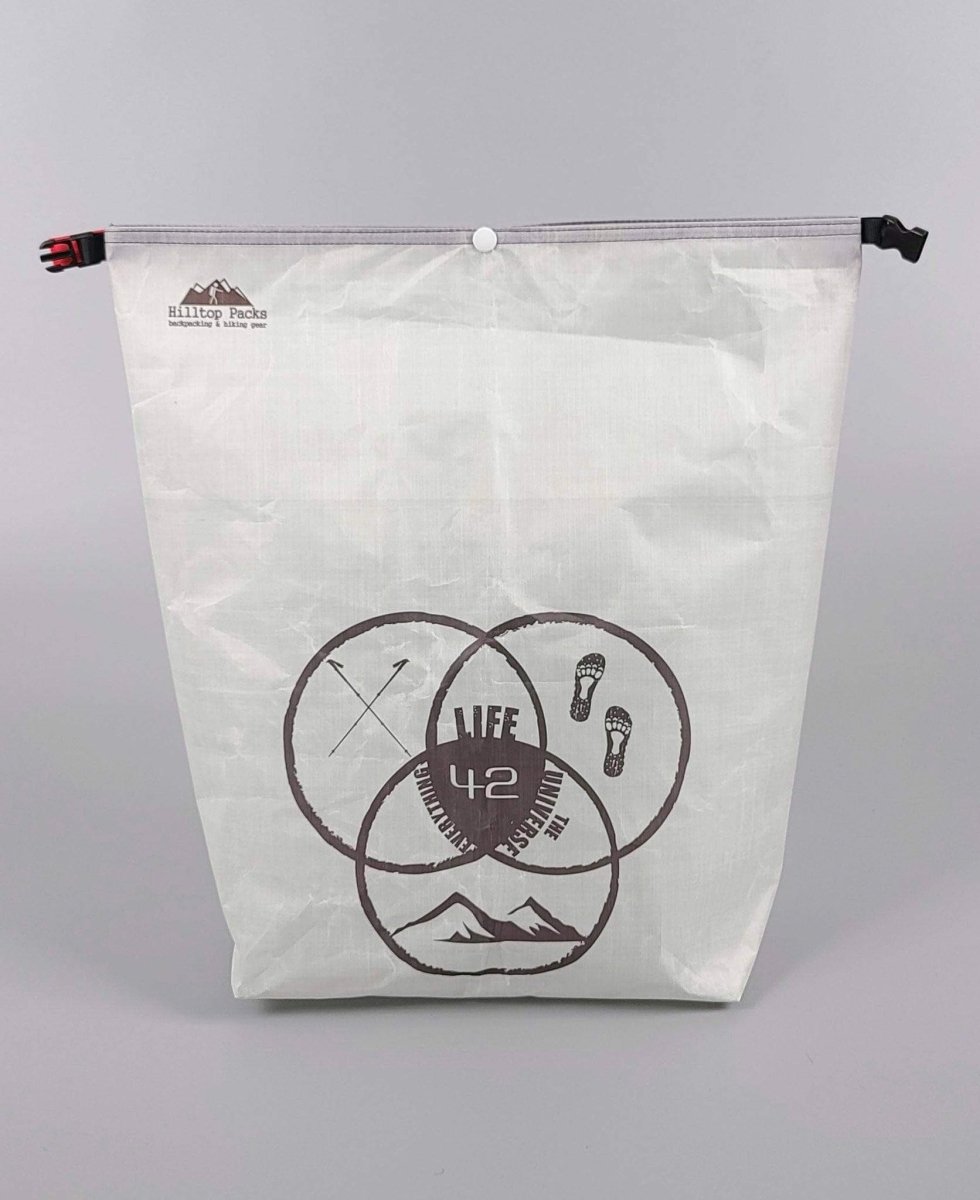 Hilltop Packs
Food Bags w/ Custom Printing (DYNEEMA) bear bags
50 reviews
CUSTOM PRINTED FOOD BAG
Never get your food bag mixed up again with your own print!
Made of Dyneema

® (DCF)

 Ultralight, ultra-tough and now ultra-custom!
Seam taped for increased weather resistance (virtually waterproof).
Print is permanent and will never fade.
Same design printed on both sides.
COSTS
SIZES AND WEIGHTS
16x19 Large in 2.92 Dyneema

®

 

Weighs 1.9oz
11x17 Small in 2.92oz Dyneema® Weighs 1.5oz
HOW MUCH FOOD WILL THEY HOLD?
16x19 Large - 3-7 Days Food (12-13 Liters)
11x17 Small - 1-3 Days Food (7-8 Liters)
UPLOADING YOUR OWN IMAGES

Use our photo uploader to create

 

your perfect Food Bag.
Same design printed on both sides.
NEED PHOTOS AND GRAPHICS?
DESIGNING CUSTOM GRAPHICS YOURSELF?

Just use the size as the bag you are ordering as the dimensions and set your resolution at 300. 

There will be about 1/2 to 1 inch loss around the edges as we sew it together. Allow for this. 

Then just upload the same you would any photo.

Our editor will fix any minor crop issues so your print is full bleed.
OPTIONS/ADD-ON'S

Flat bottom. The Flat bottom allows the bag to stand up while empty. When full they both work equally well standing up. Add $3 for flat bottom.
Spoon Stash. 

 Never lose your spoon in the bottom of your food bag again! Only adds 0.10 ounce. It's a little pocket on the inside that holds your spoon. See

 

video here. Add $6
2.92oz DYNEEMA® FABRIC
2.92oz Dyneema

®

(White) looks great with all types of images, photos, patterns, graphics, logos, and text. 2.92 Also adds an 

abrasion layer for longer lasting use.

1.43oz Dyneema

®

 We are no longer printing on 1.43oz Dyneema for food bags. We switched most of our lighter bag printing to DTRS75 ECOPAK
Bear Proof?
Bear/Food bags are not bear or critter proof. You will still need to properly store your food.
Need a rock sack, throw line, or carabiner?
Check out our accessories page
Photo Upload Stuck at 100% ?
This is usually caused by a file size issue. New cellphone cameras can create LARGE file sizes. Also taking photos with "portrait mode" or other filters on store extra data that doesn't play well with with our system. Solution: Use any photo editing software and edit the size of the file to the dimensions of whatever product you are ordering and set your resolution to no higher than 300. This should fix your problem.
60 Day Return Policy

Buy with confidence. Bought an item that doesn't fit your needs? Maybe you ordered the wrong size? Return it for a full refund within 60 days (Buyer pays shipping). See our full warranty and return policy here
Current Lead Times

Follow this link for current lead times here