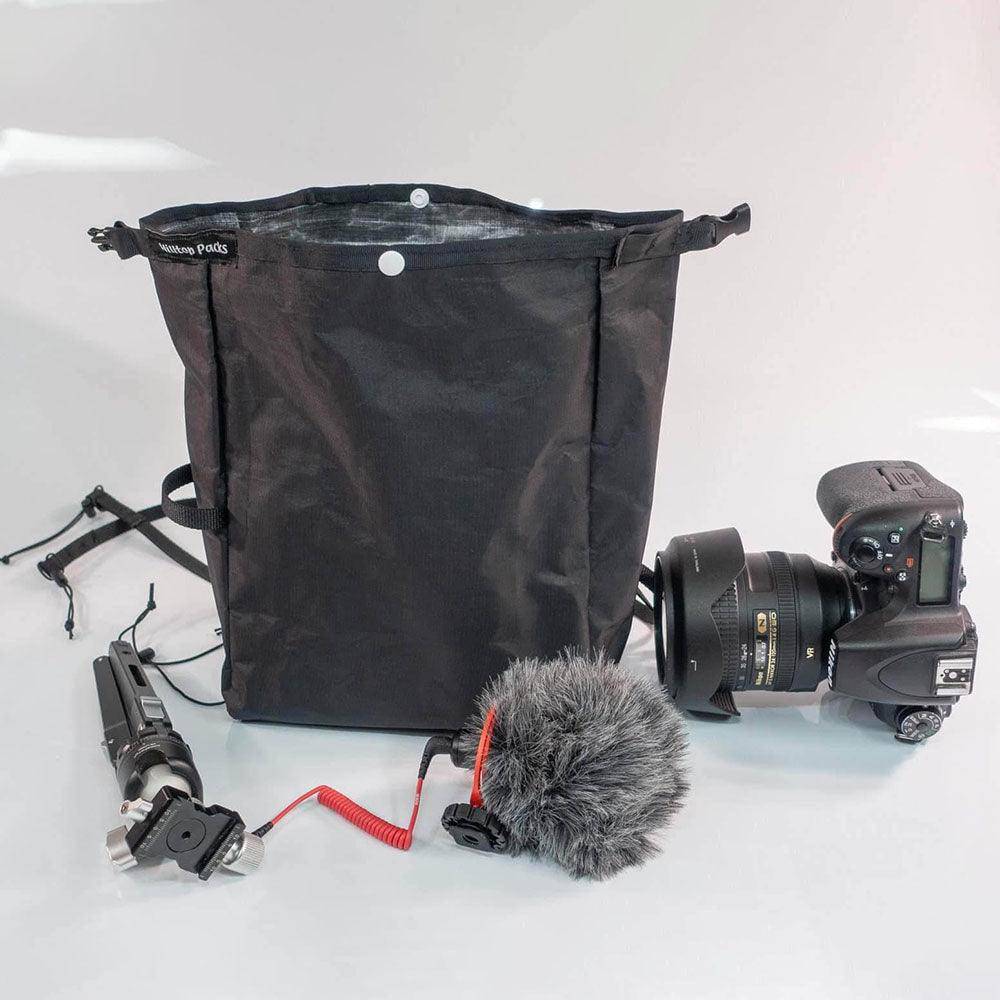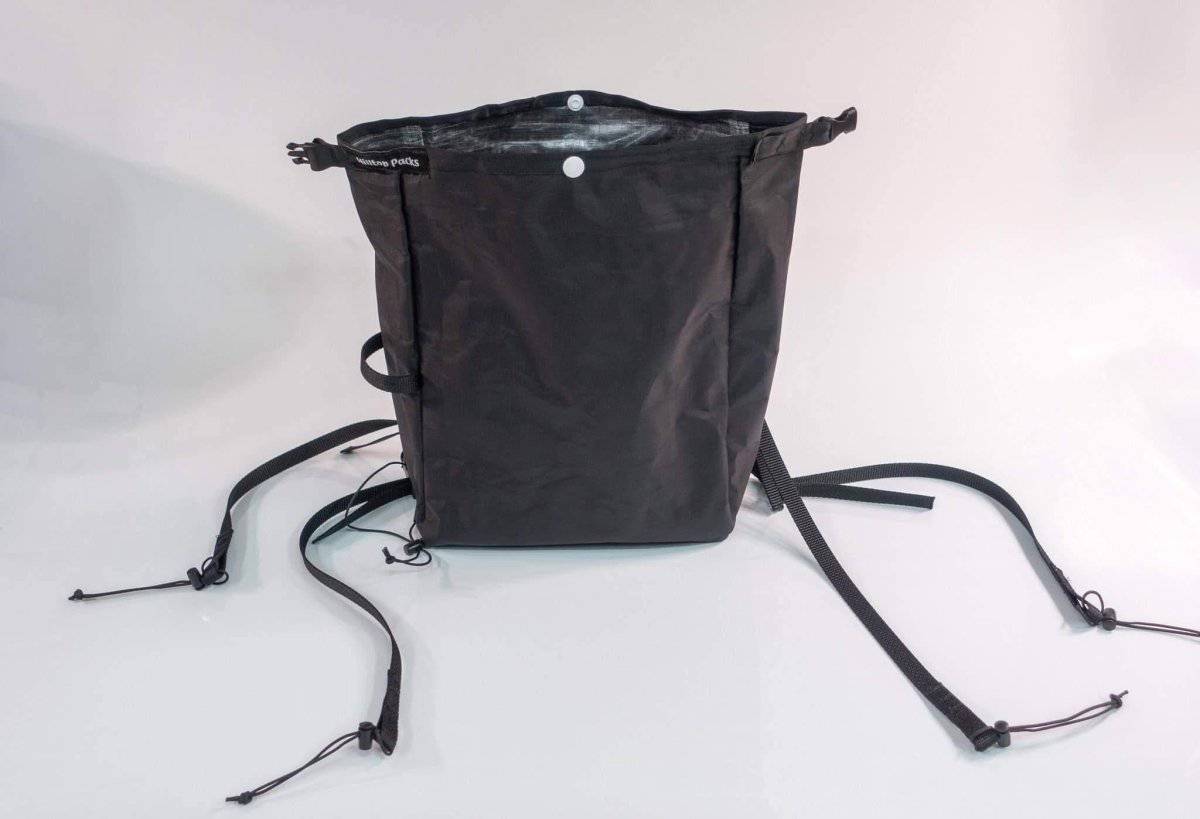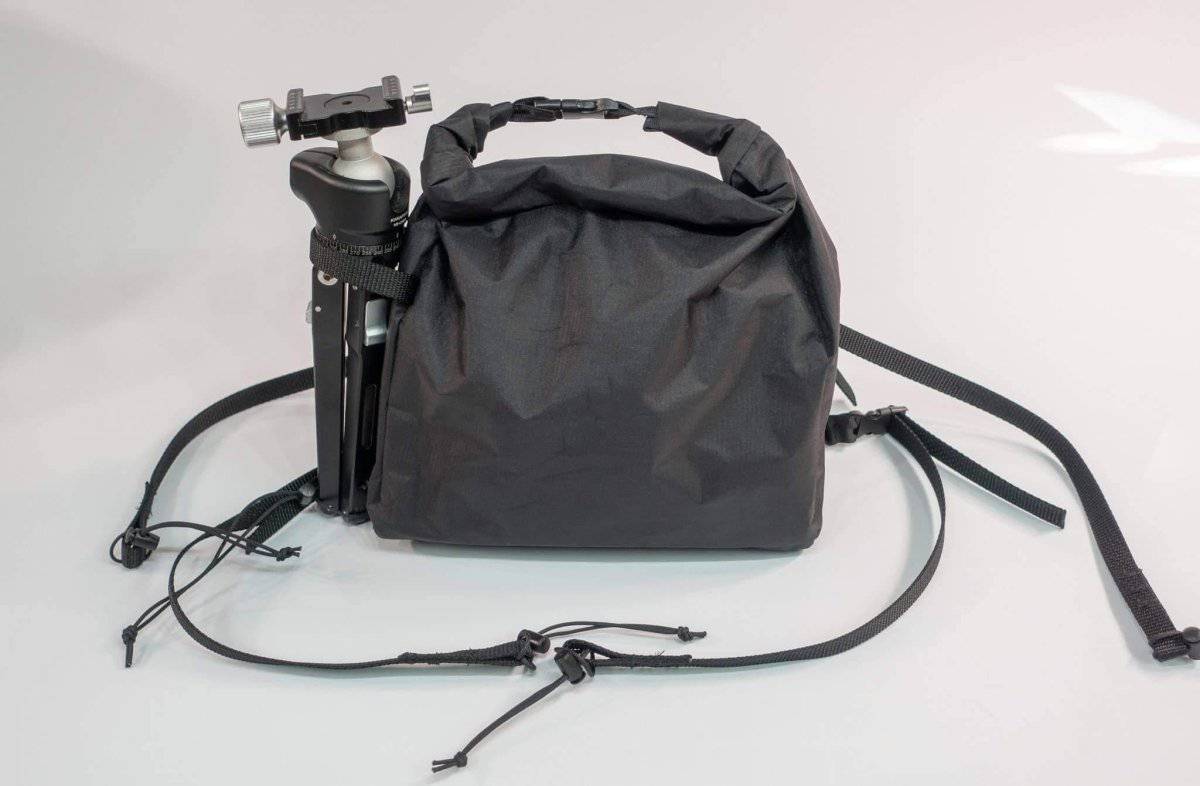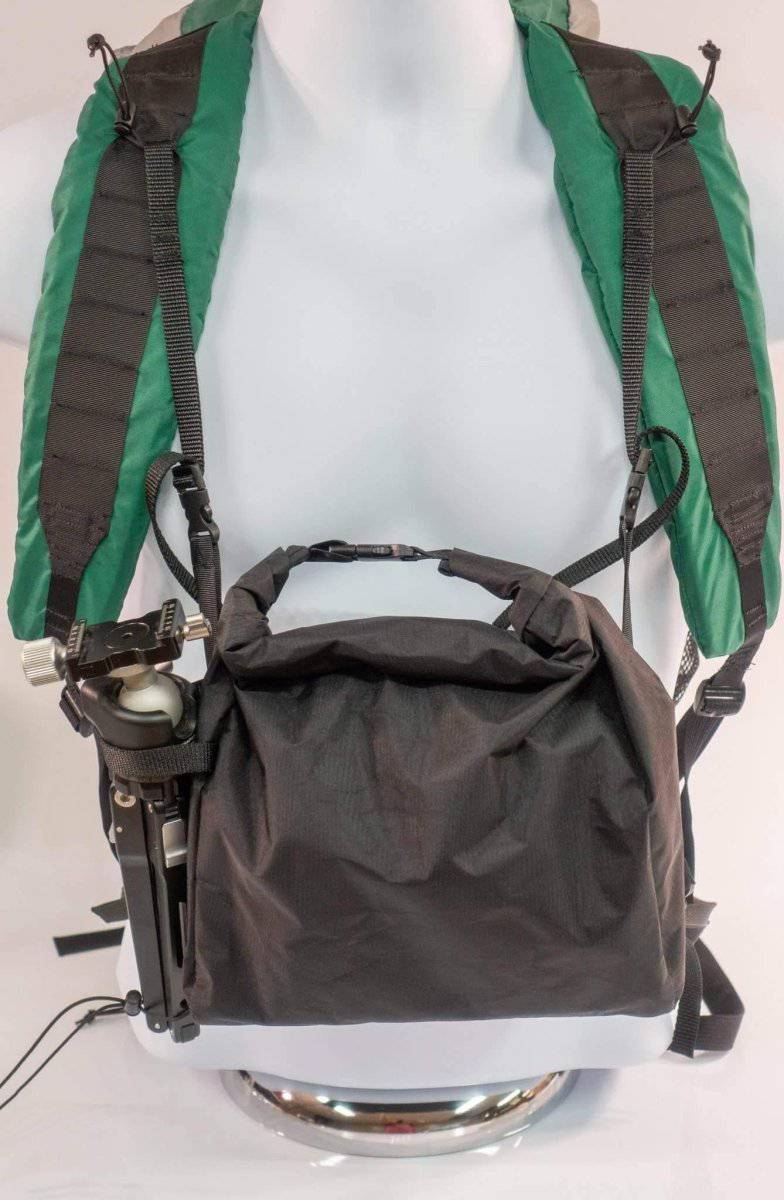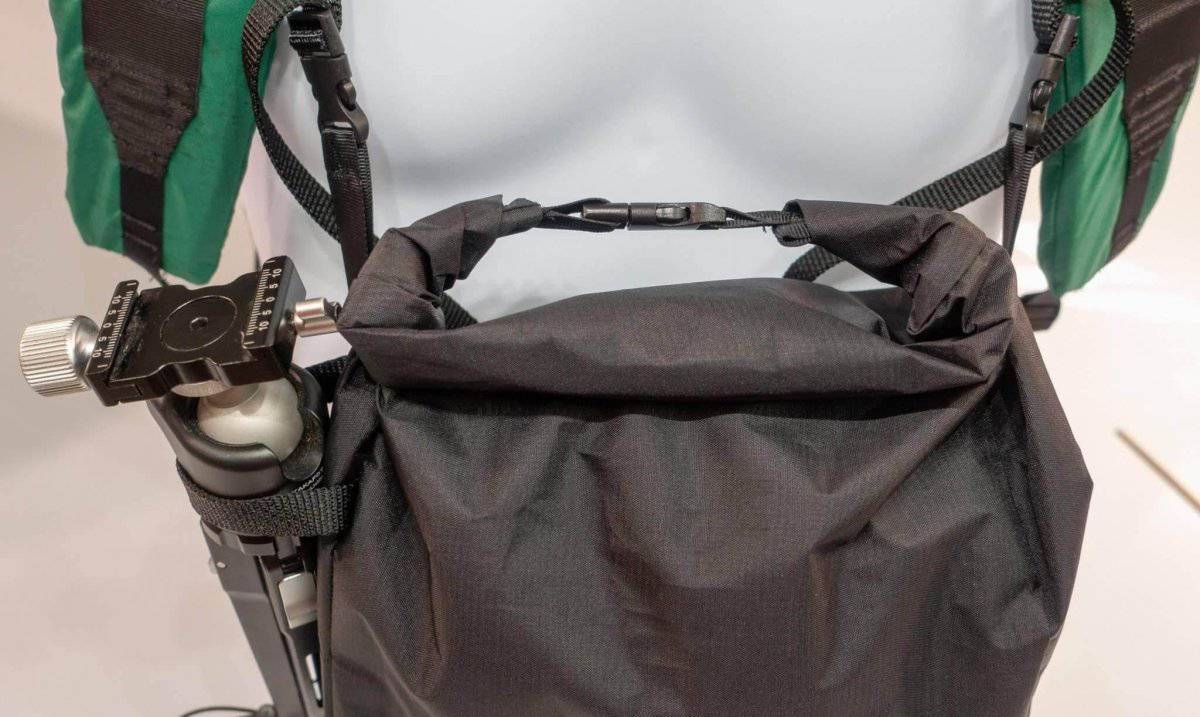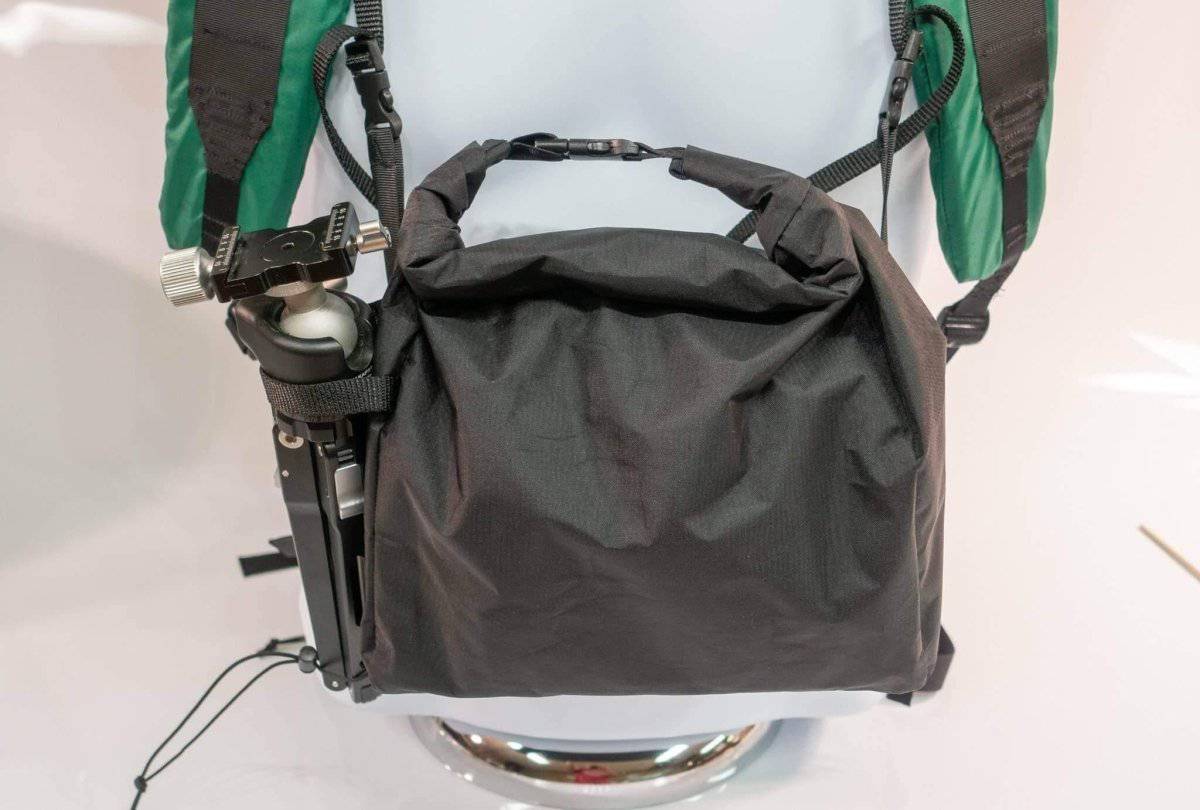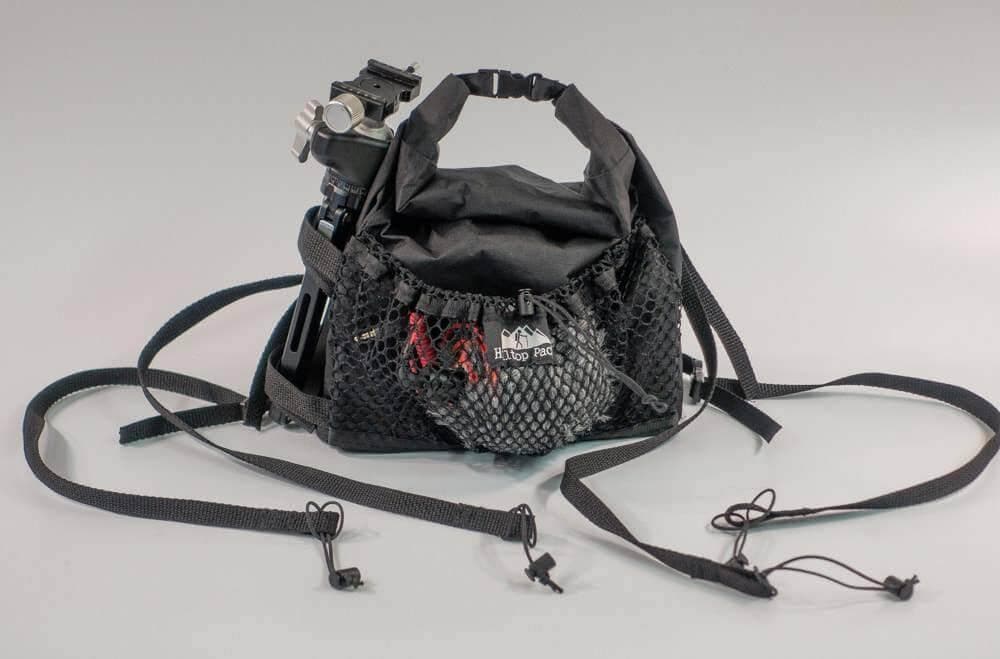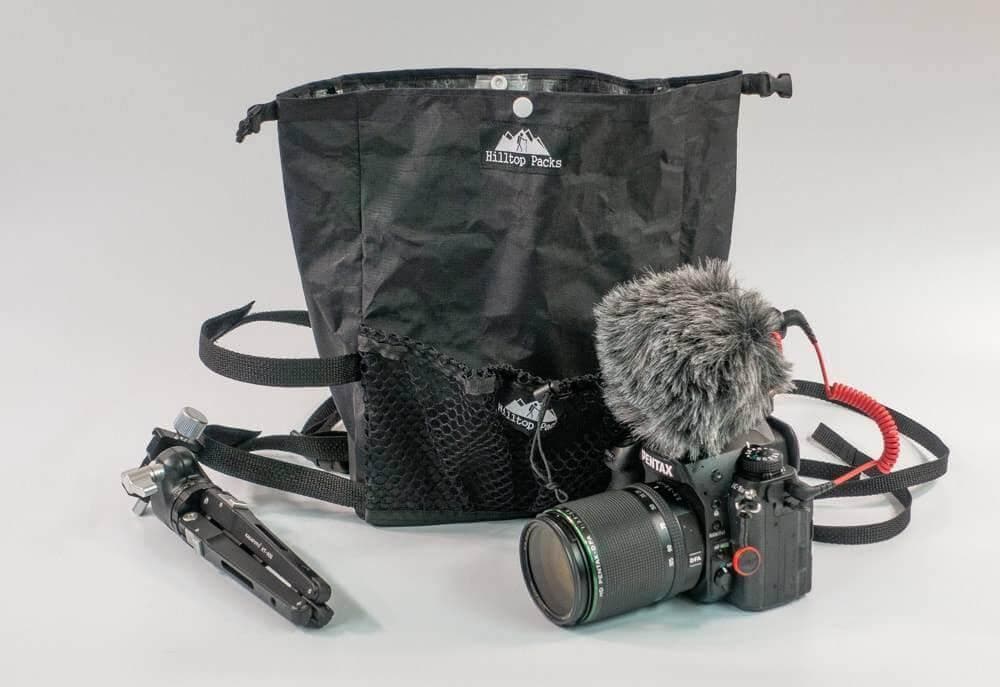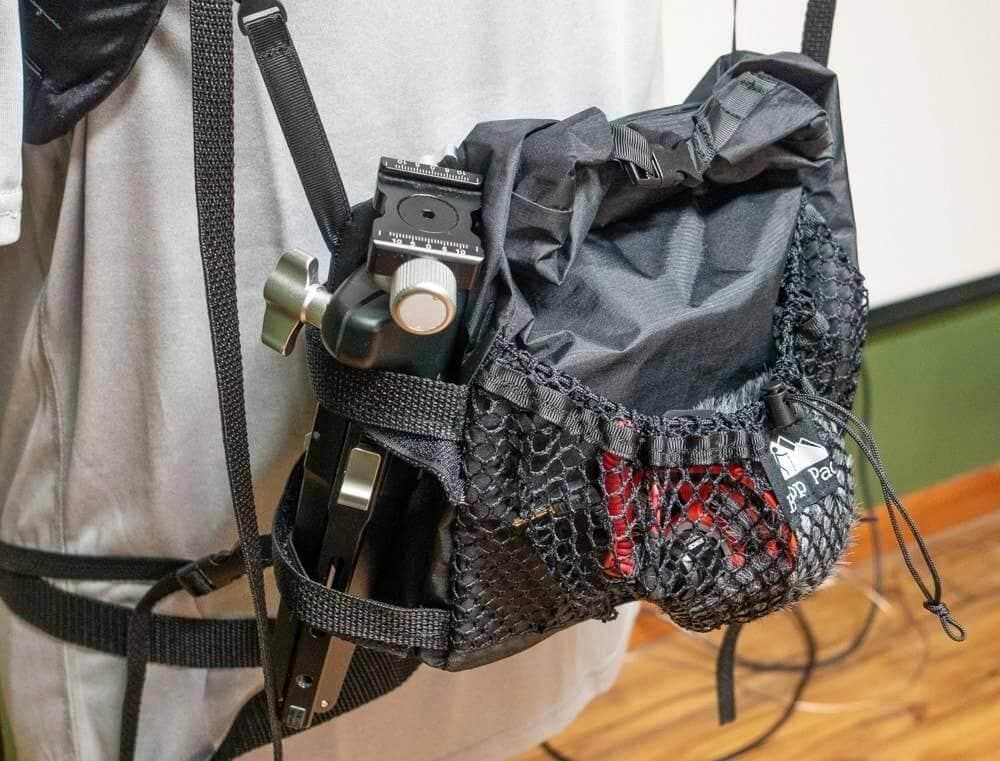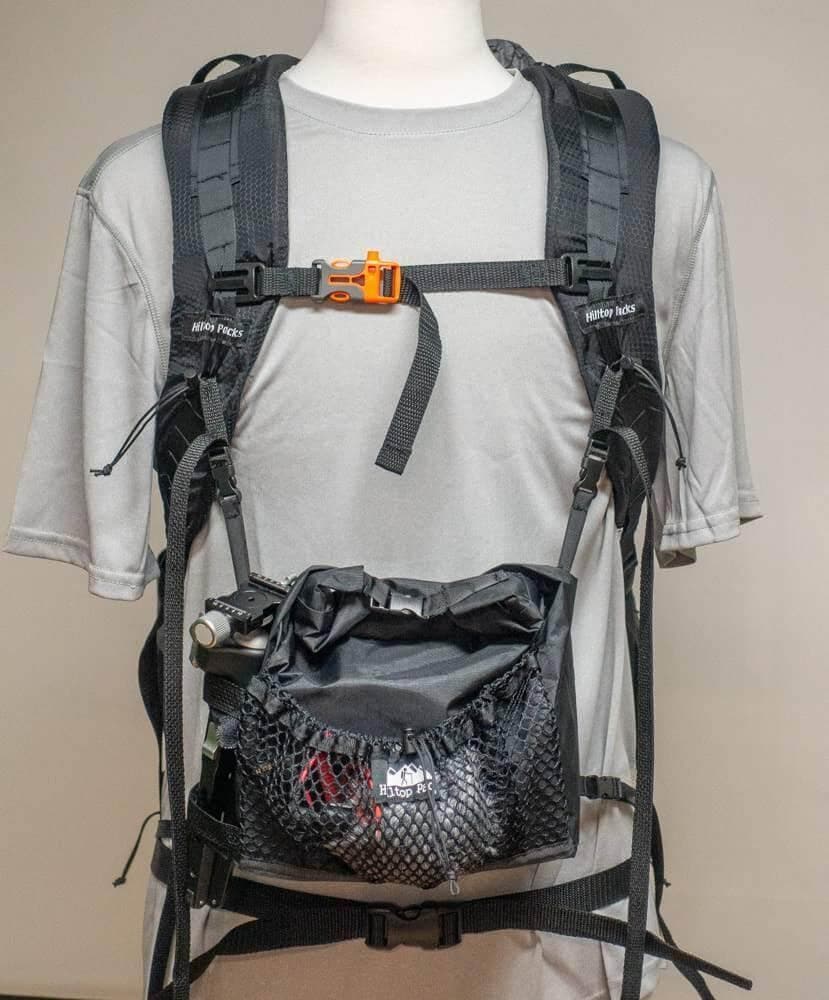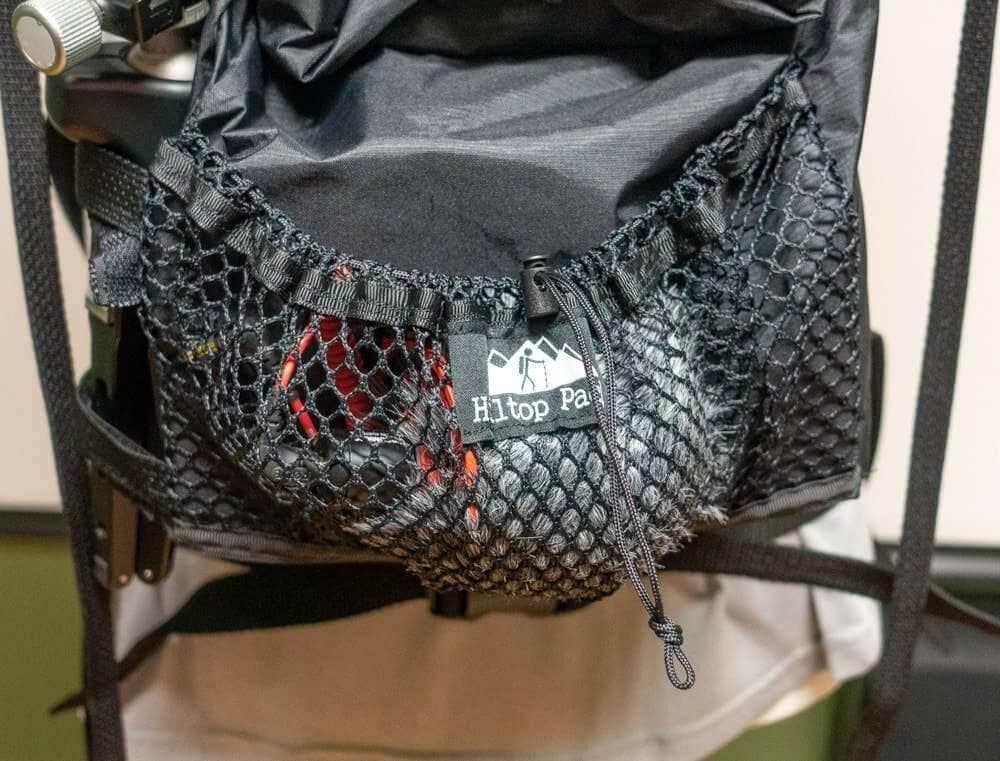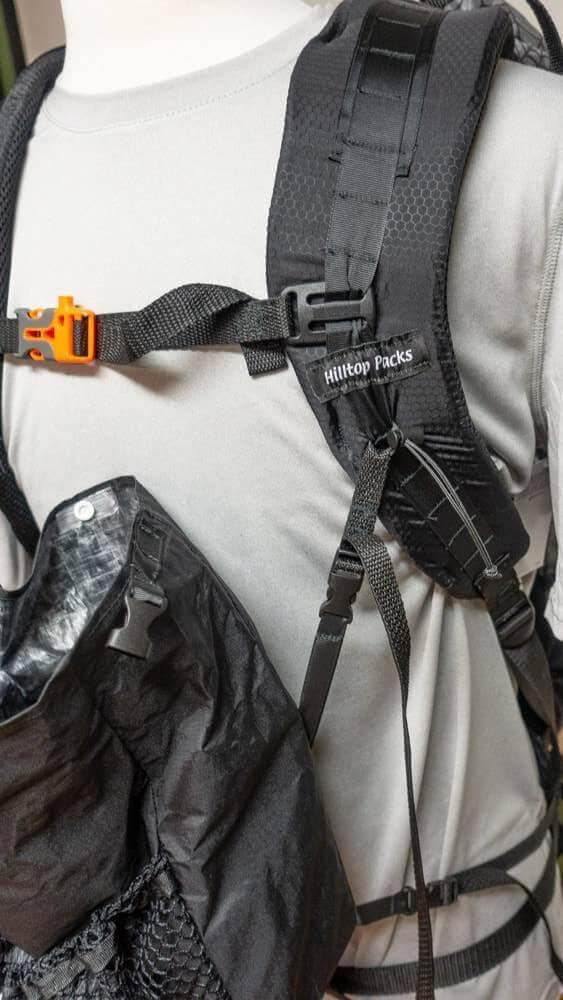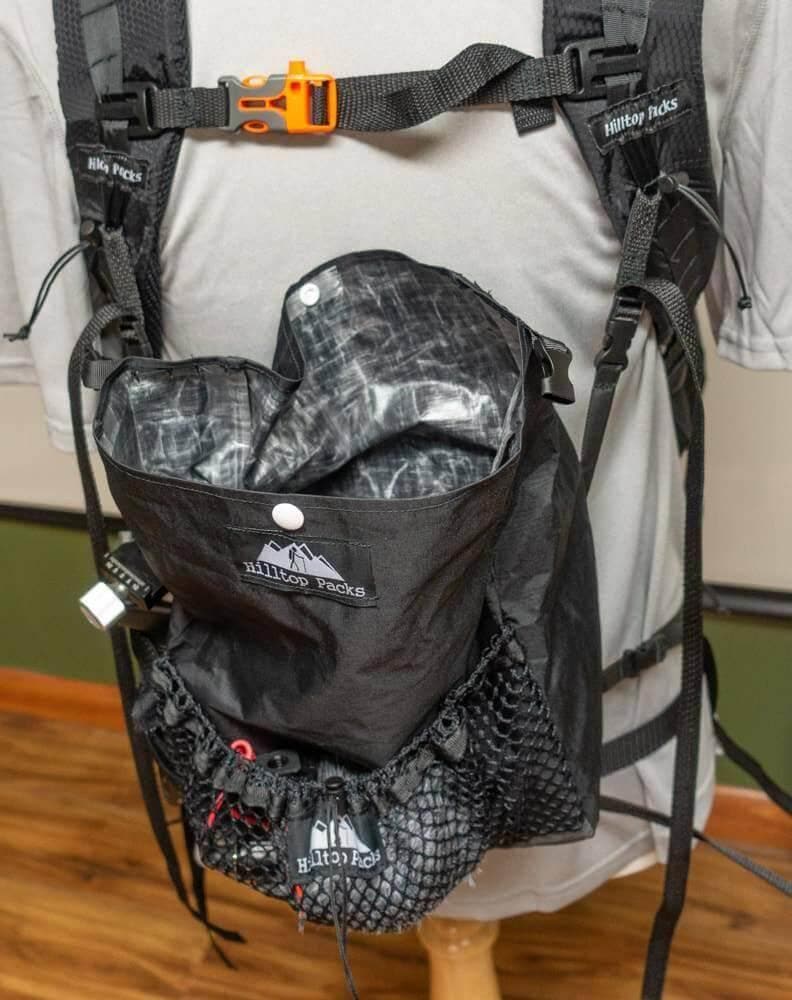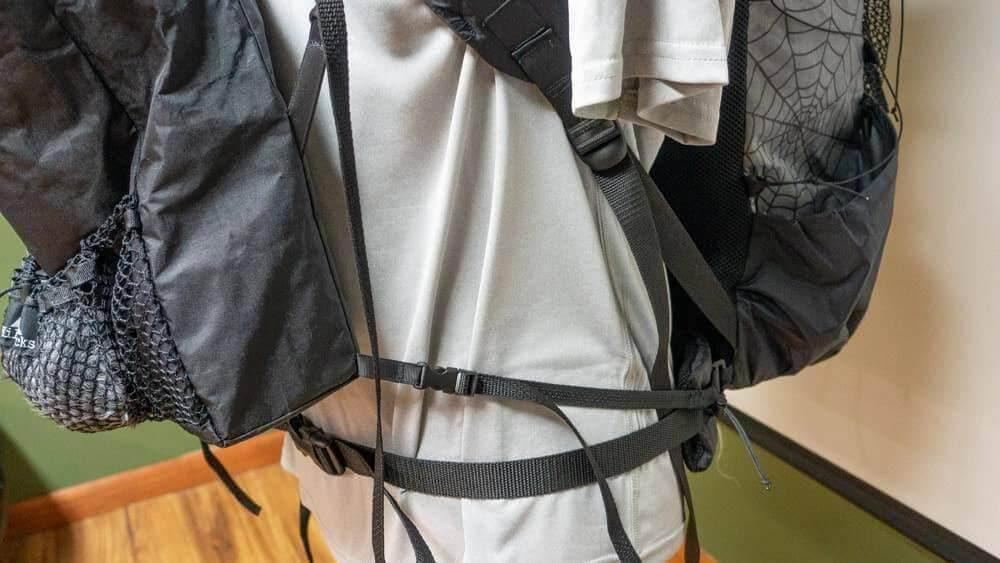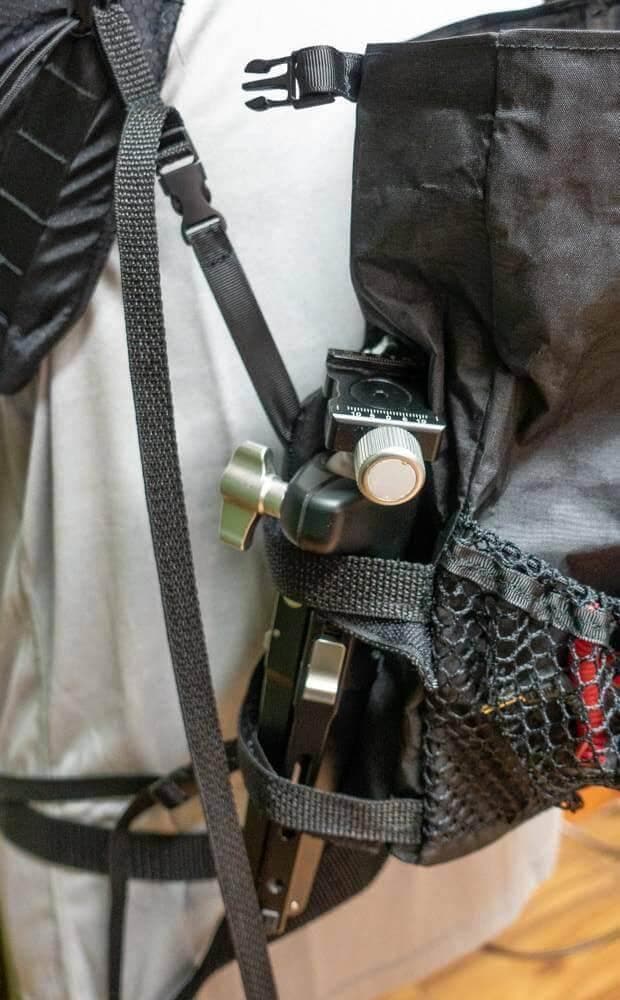 Hilltop Packs
DSLR-Camera Front Pack (DYNEEMA)
1 review
DSLR-Camera Front Pack
DSLR/Camera "Front Pack" or chest pack. Carry your DSLR camera gear up front right where you need it while backpacking. Mounts to any backpack. Designed to hang lower near your stomach instead of your chest for easy access. The roll top and sealed seams keep the water out. Padded bottom protects your gear when you set it down. Four buckled straps allow you to quickly and easily detach your front pack. Enough room for a full frame DSLR camera and 24-70 or 24-120 lens and even a detached microphone for vlogging. Made with 5.0 oz Dyneema®.
Base Pack Includes
11" Tall with Roll Top. 8" Wide (Will expand a bit) and 3.5" deep but can expand to 5" as the bag expands.
Weighs under 4 Ounces. Depending on trimmed strap length.
Padded Bottom. In our testing this is enough for ultralight photographers.
Seam taped for increased weather resistance.
Adjustable straps that hold position.
Does not bounce around, stays in place.
Pack Options
Side tripod attachment (Velcro) ($9)
Mesh front pocket ($11)
Front, Side padding protection ($19)
Click here to watch a video on how to use our DSLR/Camera Front Packs
WARRANTY
Two year warranty. Like all our handmade gear... Have a problem? Send it back for repair or replacement. No questions asked. We proudly stand behind our products.
RETURN POLICY
Purchase will confidence. If you purchase these are they end up not fitting your needs you an always return them for a 100% refund. 
Where it's made
Made right here in the USA by by Hilltop Packs in Waynesburg PA.
60 Day Return Policy

Buy with confidence. Bought an item that doesn't fit your needs? Maybe you ordered the wrong size? Return it for a full refund within 60 days (Buyer pays shipping). See our full warranty and return policy here
Current Lead Times

Follow this link for current lead times here