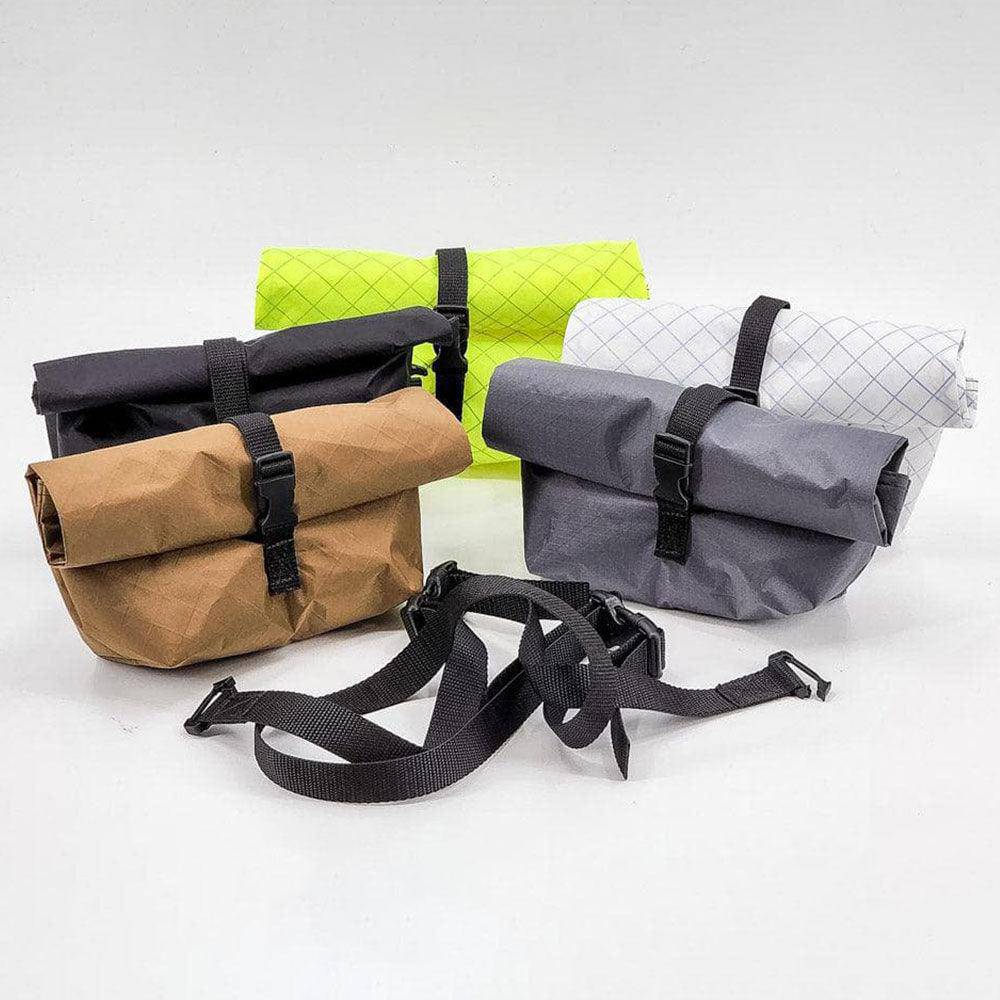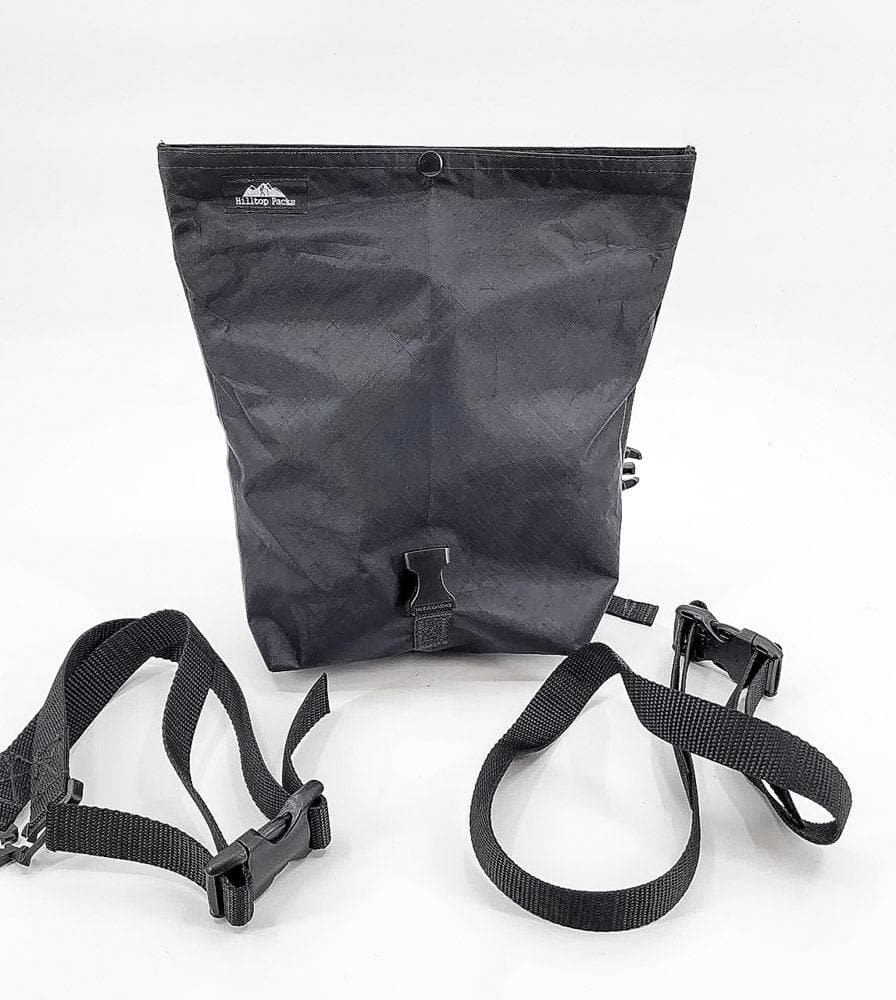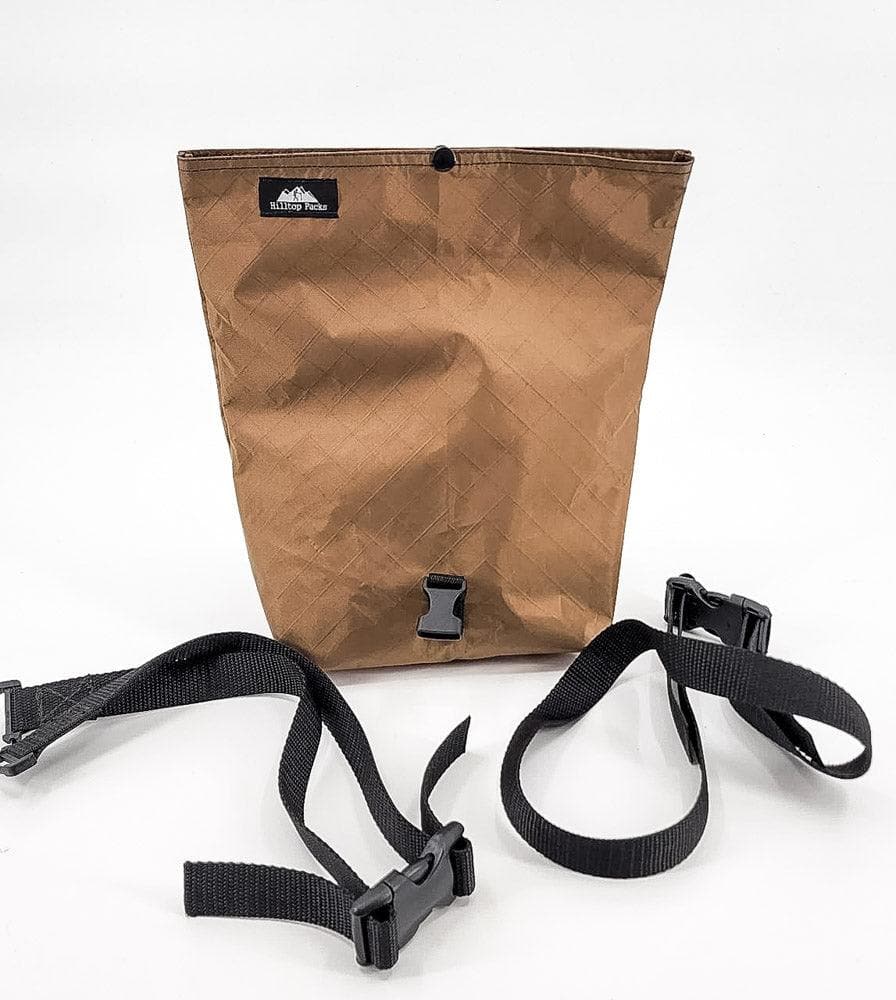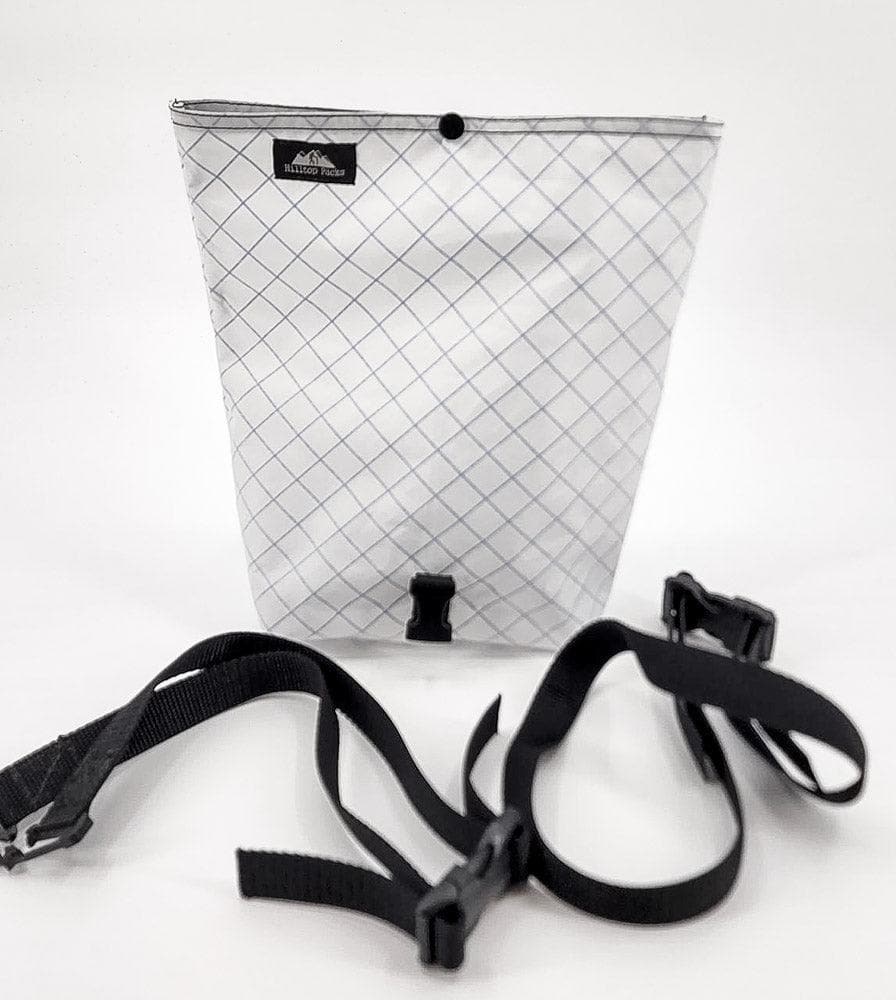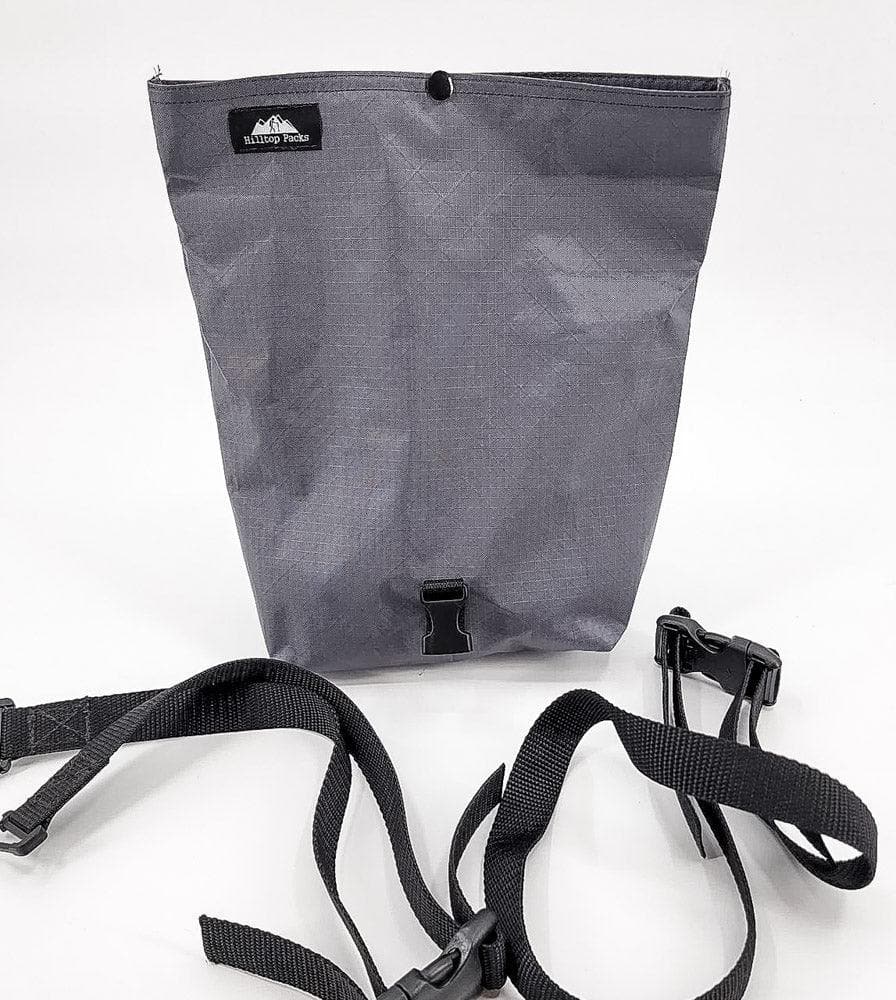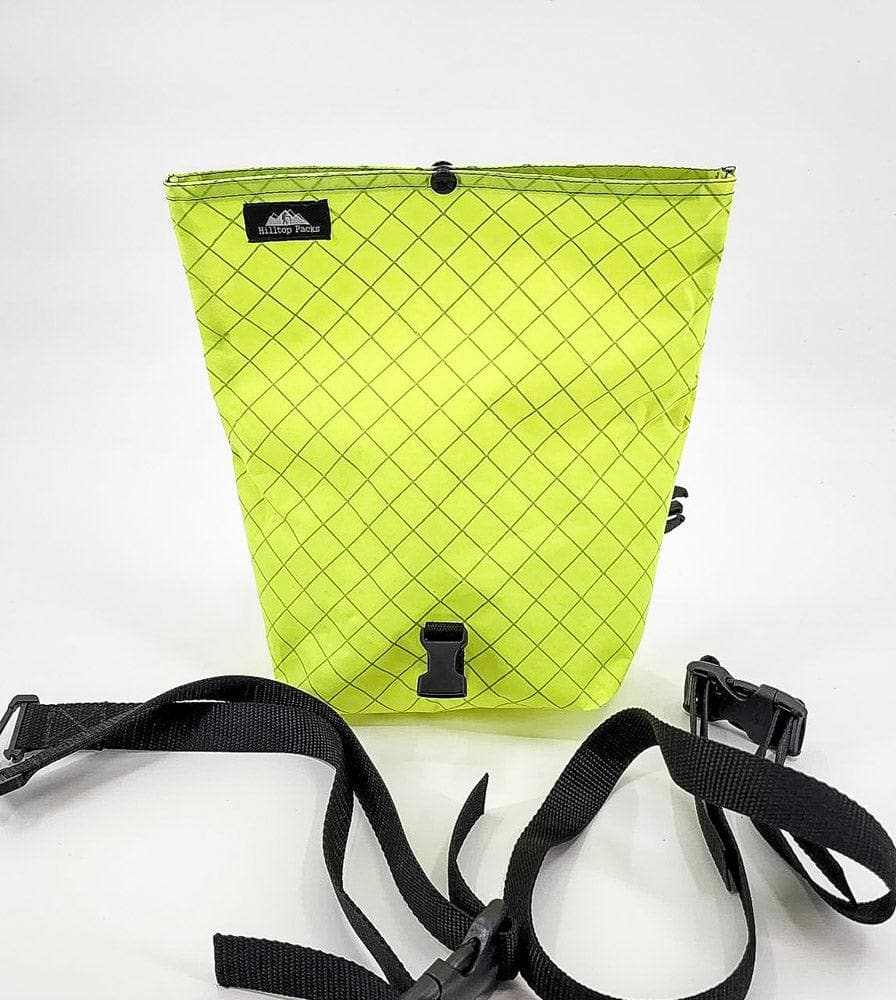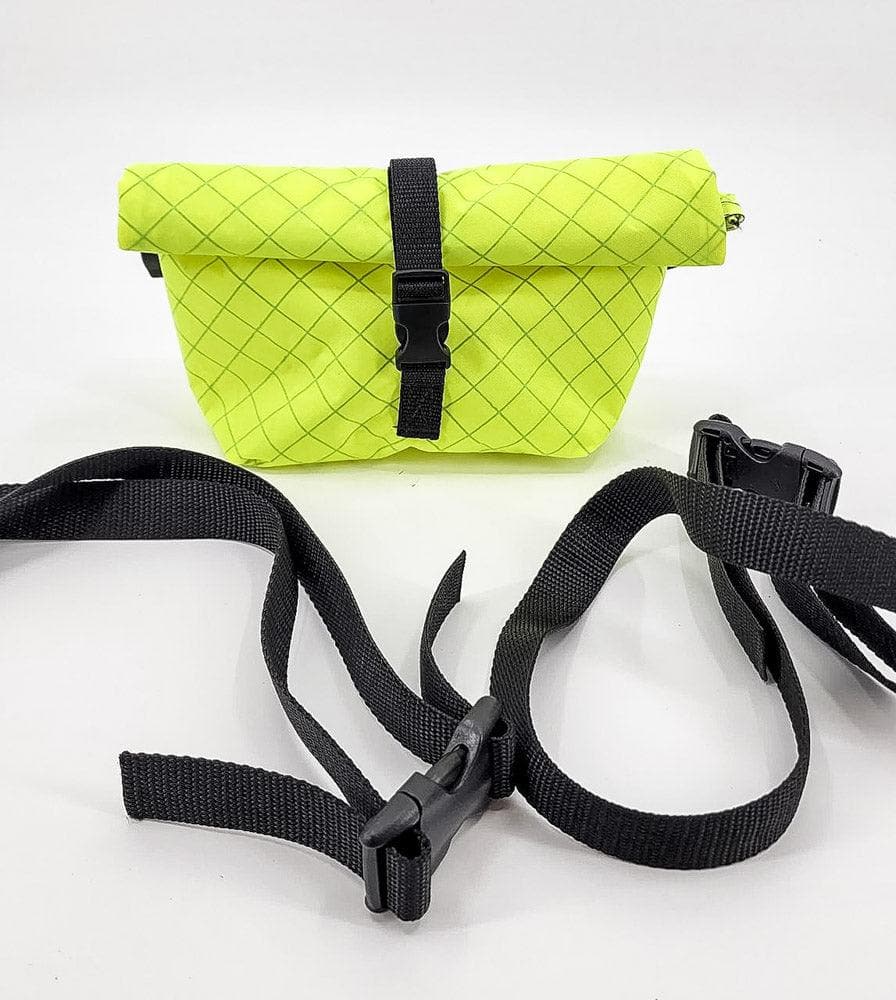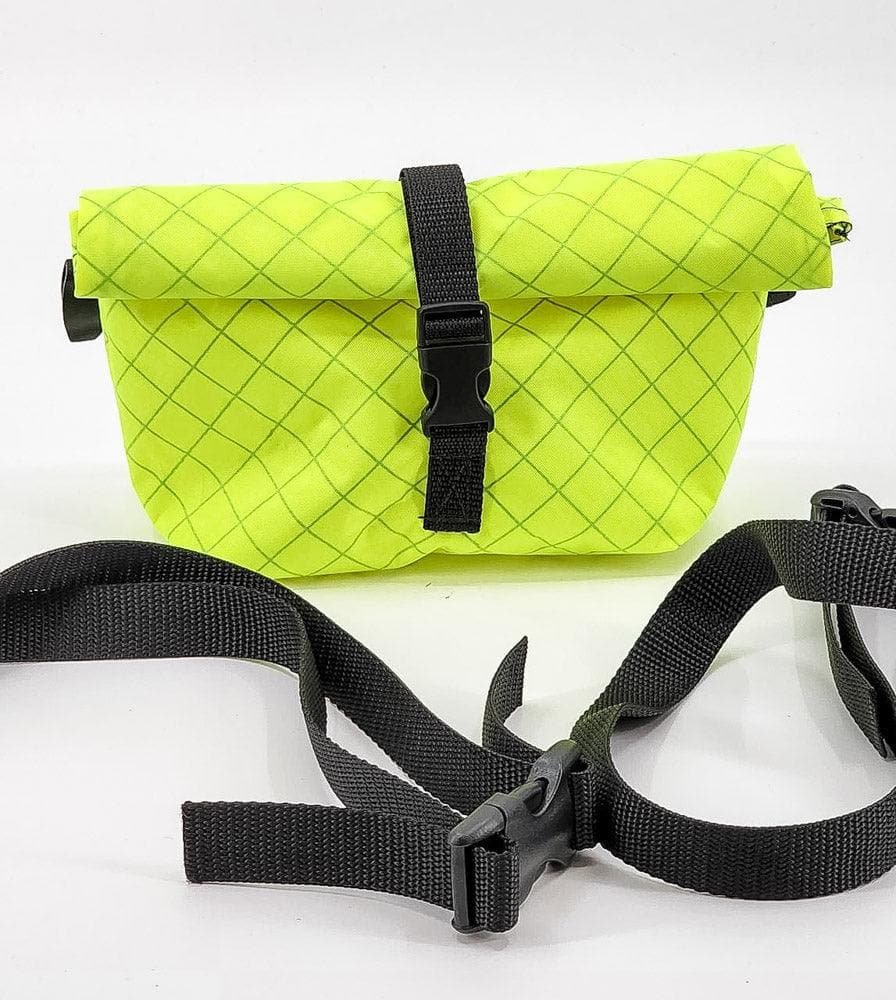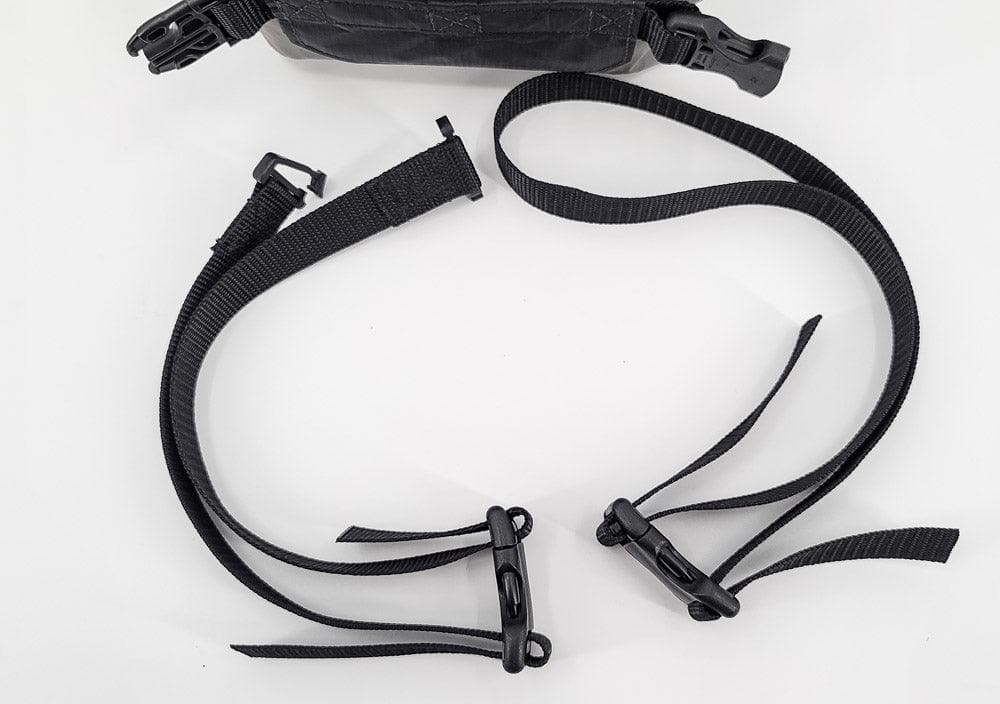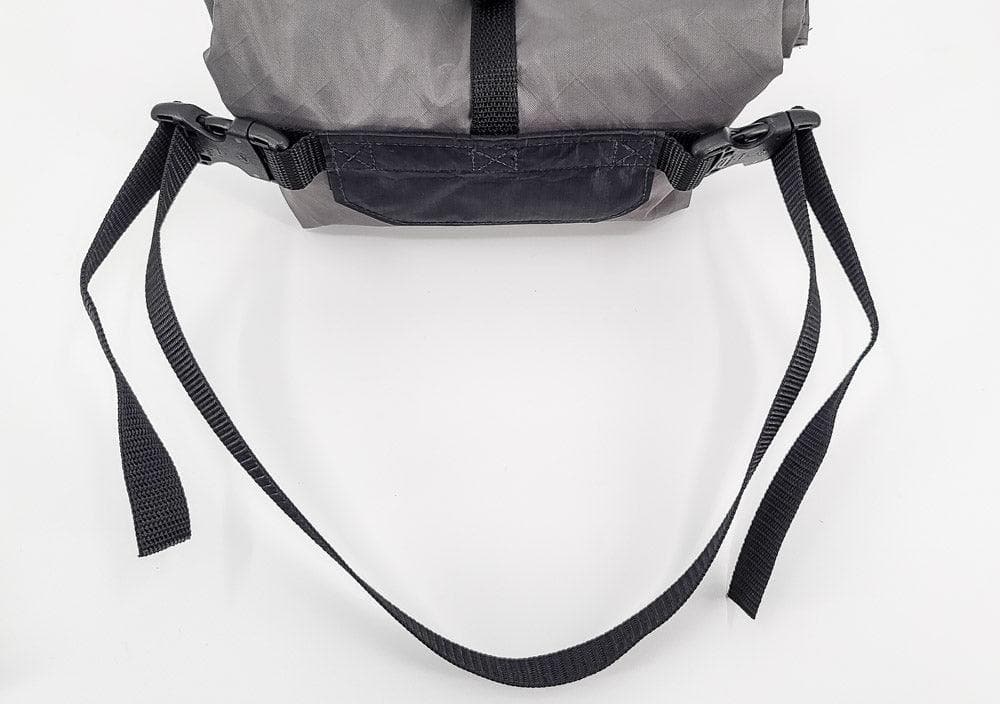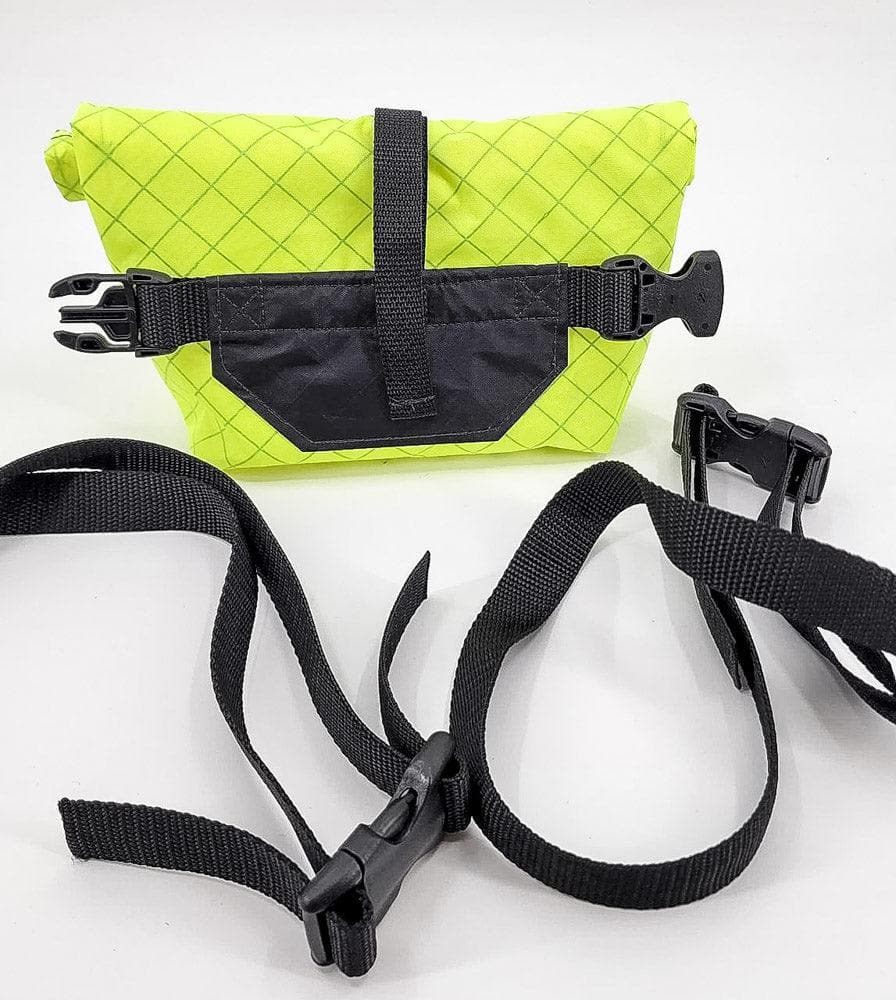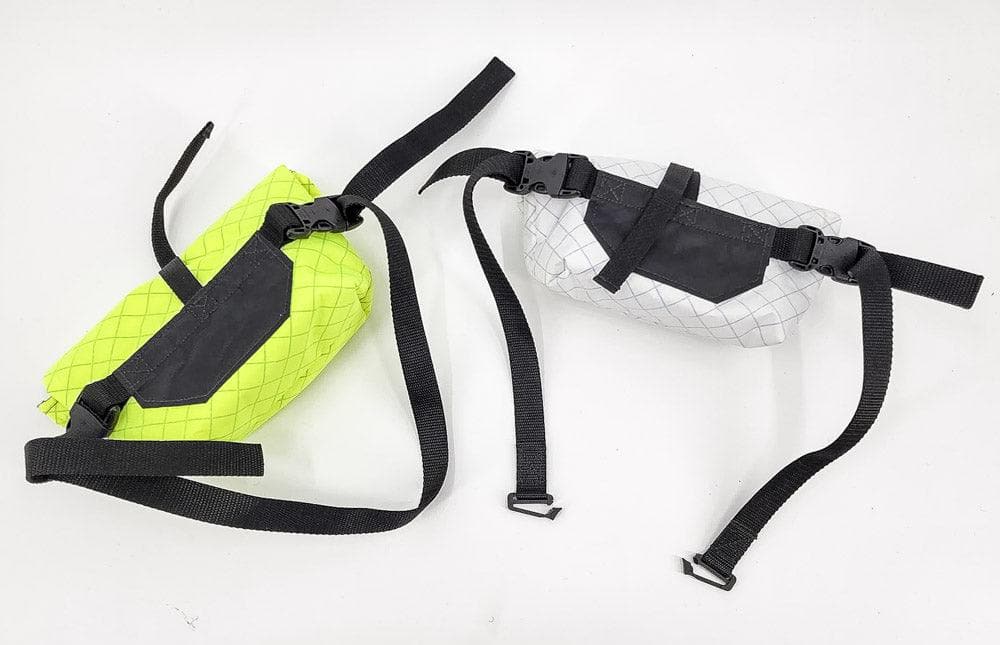 Hilltop Packs
Recycled Fabrics: 
Better for the planet. Every yard of ECOPAK™ fabric contains over 20 plastic recycled bottles, and saves over 1 lb. of carbon emissions compared to other ultralight fabrics. 
These Roll Top Fanny Packs are made of a recycled ECOPAK EPX200 Fabric. The outer shell has an abrasion layer that offers excellent abrasion resistance. This product has a long life expectancy while still being considered ultralight.
ADVANTAGES:
Sustainable use of recycled fabrics
Easy wide access to items. No more fighting a zipper.
Expandable capacity as needed
Extremely weather resistant design. Seams are taped.
Includes 2 different Belt Systems.
Way cooler than traditional fanny pack designs :)
Details
Ultra Lightweight design at just 3.0 ounces.
3x8" at the bottom. Typical rolled height 4 to 6 inches. 13" tall unrolled.
Comfortably holds 2-3 Liters and can be expanded to 4 Liters when needed.
Made from 100% US Recycled fabrics 

ECOPAK

 EPLX200

Adding one of the included belt options adds about 1.3 Ounces
Includes
Includes 2 different detachable belt systems
Stand alone belt for use without a backpack.
Extra attachments to integrate with just about any backpack with a hip belt or with attachment points where a hip belt would go. Hip belt must have attachment points. Contact us with any questions about this.
Extra Attachment Belt

Need an extra attachment belt for each backpack you own? You have 1 included. Buy more here
WARRANTY
Two year warranty. Like all our handmade gear... Have a problem? Send it back for repair or replacement. No questions asked. We proudly stand behind our products.
RETURN POLICY
Purchase will confidence. If you purchase these are they end up not fitting your

 

needs

 

you an always return them for a 100% refund. 
Where it's made
Made right here in the USA by by Hilltop Packs in Waynesburg PA.
 Wholesale Options
This item is available for wholesale and group buys. Please contact us for details.
rolltop roll top fanny fannypack
60 Day Return Policy

Buy with confidence. Bought an item that doesn't fit your needs? Maybe you ordered the wrong size? Return it for a full refund within 60 days (Buyer pays shipping). See our full warranty and return policy here
Current Lead Times

Follow this link for current lead times here